MEDCOAT® Flavored Pill Coating (10 ct) -1-Pack
Strawberry Flavor
MEDCOAT® is an amazing new product that will revolutionize the way you take medications. MEDCOAT® covers pills and capsules with a coating camouflaging the bad taste of any medicine. It's sugar, soy, and gluten free. This coating stimulates saliva production aiding in the swallowing process. The special coating applicator is easy to use and can work on any size shaped pill or capsule. MEDCOAT® alleviates the need of crushing tablets or adding flavoring which can alter medicines efficacy.

NATURAL GREAT TASTE
MEDCOAT® covers pills and capsules with a coating camouflaging the bad taste of any medicine.
Sugar, Soy and Gluten Free. No artificial flavors or colors in MEDCOAT® Citrus lemon/lime or Strawberry flavors.
EFFICACY
Pills and capsules are covered in a slippery coating making it easy to swallow them.
The coating is flavored which stimulates saliva production further aiding the swallowing process.
Perfect for coating pills with sharp edges or ones that have been halved or quartered.
Alleviates the need for crushing the pill or adding flavoring which can alter medicines efficacy.
MEDCOAT® dissolves quickly once swallowed.
SAFETY
Contains only food ingredients that are not known to interact with drugs.
No known contraindications with any drugs.
Many pills should not be crushed and using MEDCOAT® will allow many patients to take the pill without the need to do this first.
ADDED BENEFITS
Helps to ensure patients are taking the right dose of their prescribed medications.
Encourages patients to complete their prescribed and non-prescribed medicine regimens.
One MEDCOAT® applicator can coat up to two pills depending on the size.
Allows doctors to prescribe the pill version of a patients medication rather than the liquid form, which is often bad tasting and dosed improperly.
AVAILABLE OFFER
---
Limited Time Offer. Receive a Free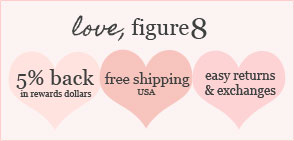 "
H
aving weddings in a few weeks I was a little worried about finding a beautiful dress that fitted well especially considering Australia didn't seem to have anything appropriate or flattering. I was impressed at how I could receive such a beautiful and affordable dress in such a short amount of time. I would definitely shop here again :)
"
Clarissa in Australia
Please wait ...