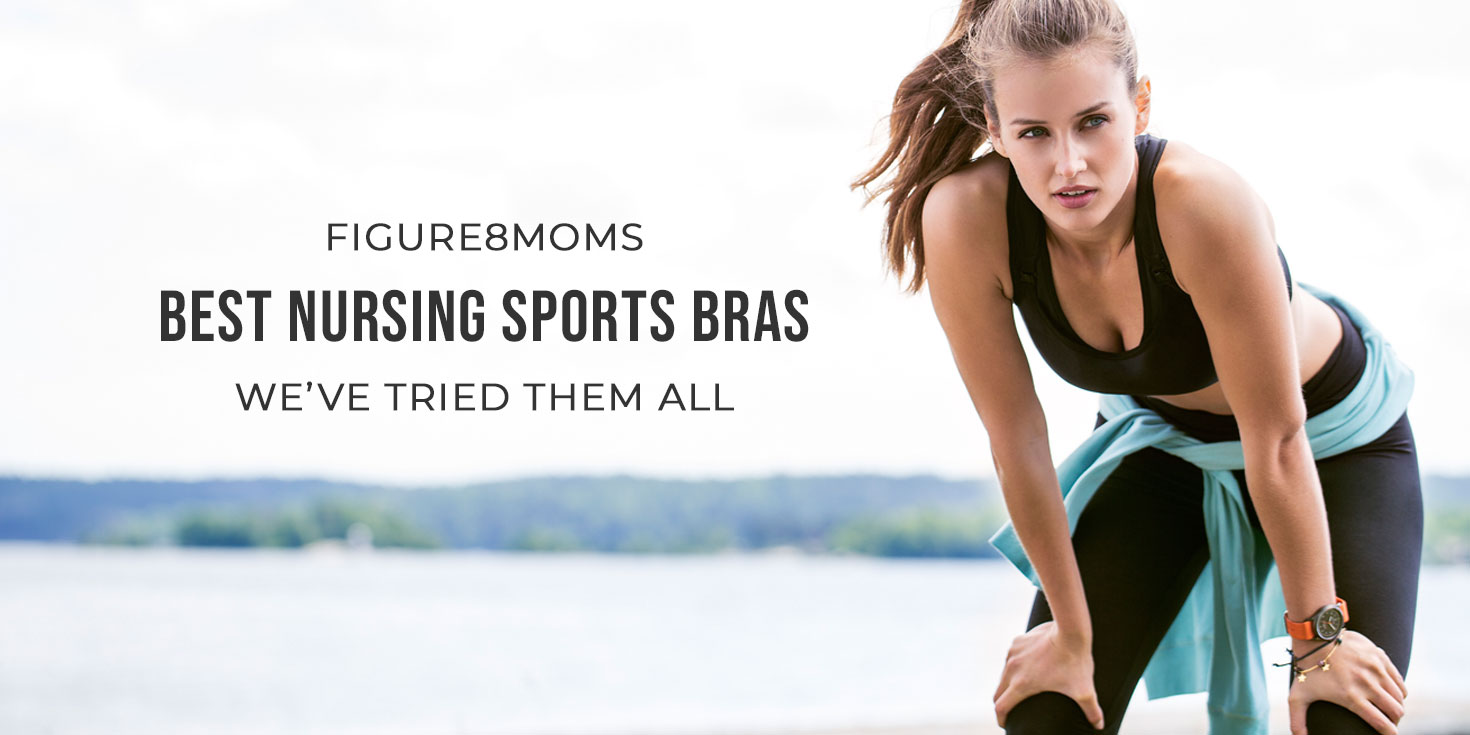 Best Sports Nursing Bras 2021
We're inspired to write this guide because of the many amazing moms who have written to us to tell us about their awesome athletic accomplishments achieved while they were nursing. You don't have to be climbing mountains or running a marathon (though some of your have!) to experience the benefits of a good sports nursing bra. Incorporating your baby's feeding needs into your activities allows you to continue doing the things you love even when you're nursing on demand. Plus, we'll be the first to admit that a good-looking nursing sports bra goes a long way to making us feel like exercising!
Support is Essential
Activity without appropriate support can strain delicate breast tissue. Even if you have a small bust, your breasts are fuller and heavier when nursing, and your breasts' supportive ligaments can get stretched out and weakened. It's important to get the right level of support for your activity.
What is your activity level?
Medium/High Impact Sports Nursing Bras are for sports that involve a lot of bounce movement such as running, cross training and dance. These bras are designed to offer the highest level of support and an appropriate level of compression for nursing moms. They provide extra coverage in front and wide, cushioned straps, and moisture control fabric for maximum comfort. We recommend that full figure moms wear high impact sports nursing bras for all activities for the best support.
Low Impact Sports Nursing Bras are your everyday athleisure nursing bras. They are designed for sports that involve less intense movement and require more flexibility such as yoga, walking, and pilates. They are supportive but not compressive and are designed with flexibility in mind. They have a lower front than high impact sports bras and feature wide, comfortable straps and breathable, moisture-wicking fabric. Low impact sports nursing bras also make great all-day nursing bras for busy, on-the-go moms keeping up with active tots.
Best Sport Nursing Bras for Medium/High Impact Exercise
Best Sport Nursing Bras for Low Impact Exercise