ZOOCCHINI One-Size Pocket Cloth Diaper with 2 inserts
Alicorn the Alicorn
ZOOCCHINI'S ultra-absorbent One-Size Reusable Pocket Diapers are designed to provide a customizable fit for most babies from birth to potty training stage – approximately 7-35 lbs (3-16 kgs).

An adjustable rise with 3 rows of snaps and multiple waist size adjustments ensure a flexible fit through the growing stages of your baby's life. Our uniquely designed 2-piece diapering system - a waterproof exterior combined with one or two ultra-absorbent inserts - makes a dependable diaper for both day and night time use.
Includes 2 pieces of serge edge full size inserts with snaps to secure inside the diaper pocket.
One Size Diaper 17.3" L x 10.75" W (front waist) x 18.1" (back waist); One Size Diaper 44 cm L x 27.5 cm W (front waist) x 46 cm (back waist) (Measurements with product laid flat fully extended with no snaps attached.)
Designed in the USA
Package Includes: 1x One Size Reusable Pocket Diaper w/2 Inserts
One size diaper provides a customizable fit for babies from birth to potty training stage.
Adjustable Fit, Adjustable Rise, Adjustable Waist
Lined with soft stay-dry polyester fleece that wicks moisture away from baby's tush.
Soft absorbent flannel layer in an easy-wash-easy-dry polyester fabric keeps baby's tush dry and warm.
Includes a pair of uber-absorbent 4-layer bamboo fabric soaker insert with snap.
Each insert is made from 4 uber-absorbent layers of easy to wash, quick dry Rayon/Polyester terry for absorbency.
Clever design with dual snaps and dual openings for the insert pocket at front and back waist – use each insert individually or snap one on each end for additional absorbency.
BPA-free, phthalate-free long-lasting plastic snaps allow personalized adjustments at waist and front rise to adapt to baby's growth.
Soft pre-shrunk elastic around waist & legs provide a comfortable leak-free fit.
Contoured leg shape fits well along baby's leg for a gentle, yet snug fit.
Azo free, BPA free, phthalate free.
CARE FOR YOUR CLOTH DIAPER AND INSERTS:
Preparing Soaker Inserts: Prior to first use, wash 5-6 times in hot water with a small amount of detergent and tumble dry each time.
General Washing Instructions for Diaper Shells and Soaker Inserts: Maintain good hygiene, wash both the outer shell and soaker insert after each use.
Soiled storage: If soiled, remove as much solid matter as possible • Do not rinse or soak if storing soiled diapers and inserts • If wet, store separately or with like colors.
Washing:Wash separately or with like colors • Start with a cold rinse or soak cycle with no detergent • Then run a hot cycle with detergent • DO NOT use detergents with enzyme cleaners, dyes, perfumes, scents, whiteners, artificial optical brighteners, bleach, fabric softeners, dryer sheet, wrinkle guard, or other ingredients which may leave a residue on your diapers after washing • DO NOT USE SOAP. DO NOT IRON • DO NOT DRY CLEAN • DO NOT BOIL DIAPERS SHELLS OR SOAKER INSERTS.
Drying Diaper Shells: Tumble dry on low heat or hang dry / lay flat dry diaper shell horizontally (RECOMMENDED) •
DO NOT DRY ON HIGH HEAT. Drying Soaker Inserts: Tumble dry soaker inserts on medium to high heat • DO NOT USE LAUNDRY ADDITIVES OR FABRIC SOFTENERS, DRYER SHEETS, WRINKLE GUARD ETC.
To get maximum usage from all garments, please read and follow all washing and care instructions. Made to be worn and washed without weakening or showing signs of wear.
DUE TO HYGIENE REASONS ZOOCCHINI DOES NOT PERMIT RETURNS/EXCHANGES FOR DIAPERS, INSERTS, UNDERWEAR & TRAINING PANTS (EVEN IF PACKAGING HAS NOT BEEN OPENED)
AVAILABLE OFFERS
---
WinterSale22 to save an Extra 25% off hundreds of styles. Cannot be combined with other offers.
Code:
Limited Time Offer. Receive a Free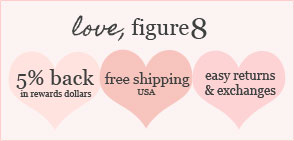 "
I
really enjoy this online store. It carries brands I was looking for, like Boob design, which other places don't carry or have a limited selection. The prices are better. You also receive rewards for purchases. The returns/ exchanges are easy. I like the easy to use setup of their webpage. I am glad I found this store online, so far it is great!
"
Elizabeth in Twentynine Palms, CA
Please wait ...