Rumina Hands-Free Pump&Nurse™ Essential Nursing Tank
---
Product Description
---
Rumina's Hands-Free Pump&Nurse™ Essential Nursing Tank has everything mom needs to support her beautiful pregnancy and breastfeeding journey. This is the perfect tank for moms who have to be away from their child but want to continue and give their very best No longer will you have to buy a "special" pumping bra, Rumina's Pump&Nurse™ Tank can be worn as a maternity tank then transition for breastfeeding as a nursing tank with a built-in pumping bra. It works with all breast pumps.
You don't have to disrobe or put on another pumping garment to hands-free double pump
So soft and comfortable, you'll wear it out and about or layered for work
No holes, zippers or Velcro to show through your shirt – no one should know you're wearing a pumping or nursing tank
'No holes' also means no openings directly over your nipple, this tank looks and feels like a traditional maternity and nursing tanks
You can easily massage and/or nurse AND pump at the same time to increase milk supply
More Info
---
92% Cotton, 8% Spandex
Wash and dry in garment bag to eliminate snags. Machine wash cold. Tumble dry low heat. Wash and dry with like colors. Reshape. Do not bleach.
Made in China
Nursing Access: Drop Open with One-handed Hook-clips
Designed in the USA and Imported
US Patent Numbers 8,469,770 and 9,155,339. Additional Patents Pending.
Sizing
---
Buyer Comment:
View How to Measure your Size
Here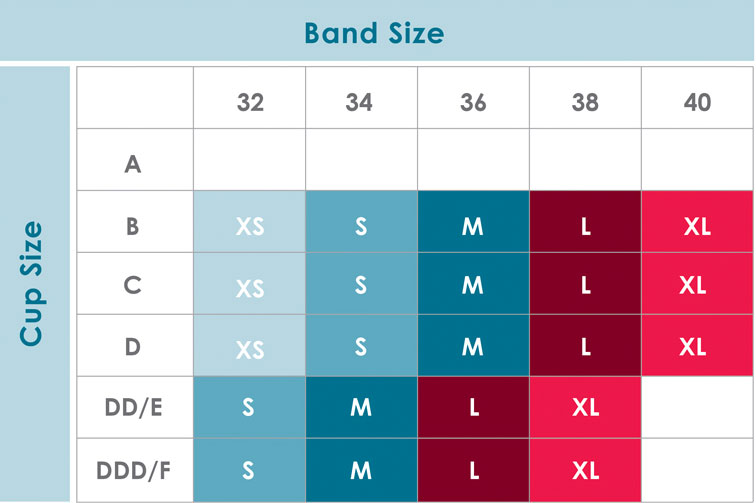 About Rumina
---
Rumina is a mom-invented and designed product, solely owned and operated by moms committed to providing you with quality products that will last throughout your breastfeeding journey.