figure8moms blog
DRESSING THAT POST-PARTUM MOM BOD
Now that I'm almost 6 months postpartum, I'm getting a little more comfortable with how my body is looking post-baby. Even though I'm on my third baby, I still find it difficult (and sometimes discouraging) trying to find things that are flattering to a "mom bod", and that are functional to nurse in.
I've got a few go-to looks when I need to look a little more put together, because, let's be honest, most days I'm wearing leggings and a mom graphic tee while relying on my dry shampoo and coffee to make me look like less of a hot mess. Seriously, whoever invented dry shampoo must have been a mama.
Leggings and a Tunic: This is one of the easiest looks to put together, especially because I can keep on the leggings that I've had on all day long. I love wearing black [because they're slimming and versatile] high waist leggings and dressing them up with an easy tunic. I wore this Sophie & Eve Eden Crop Layered Nursing Tunic so many times this summer. You can easily dress the look up with booties and fun jewelry for a date night, or keep it casual with some faux leather slip-ons, like I did here. The tunic is so easy to nurse in, too. Just pull up the gray top part and feed the baby, it's even doable while feasting on some BBQ. And bonus, the flow-y under layer hides your booty quite nicely in these Blanqi Highwaist Postpartum + Nursing Support Leggings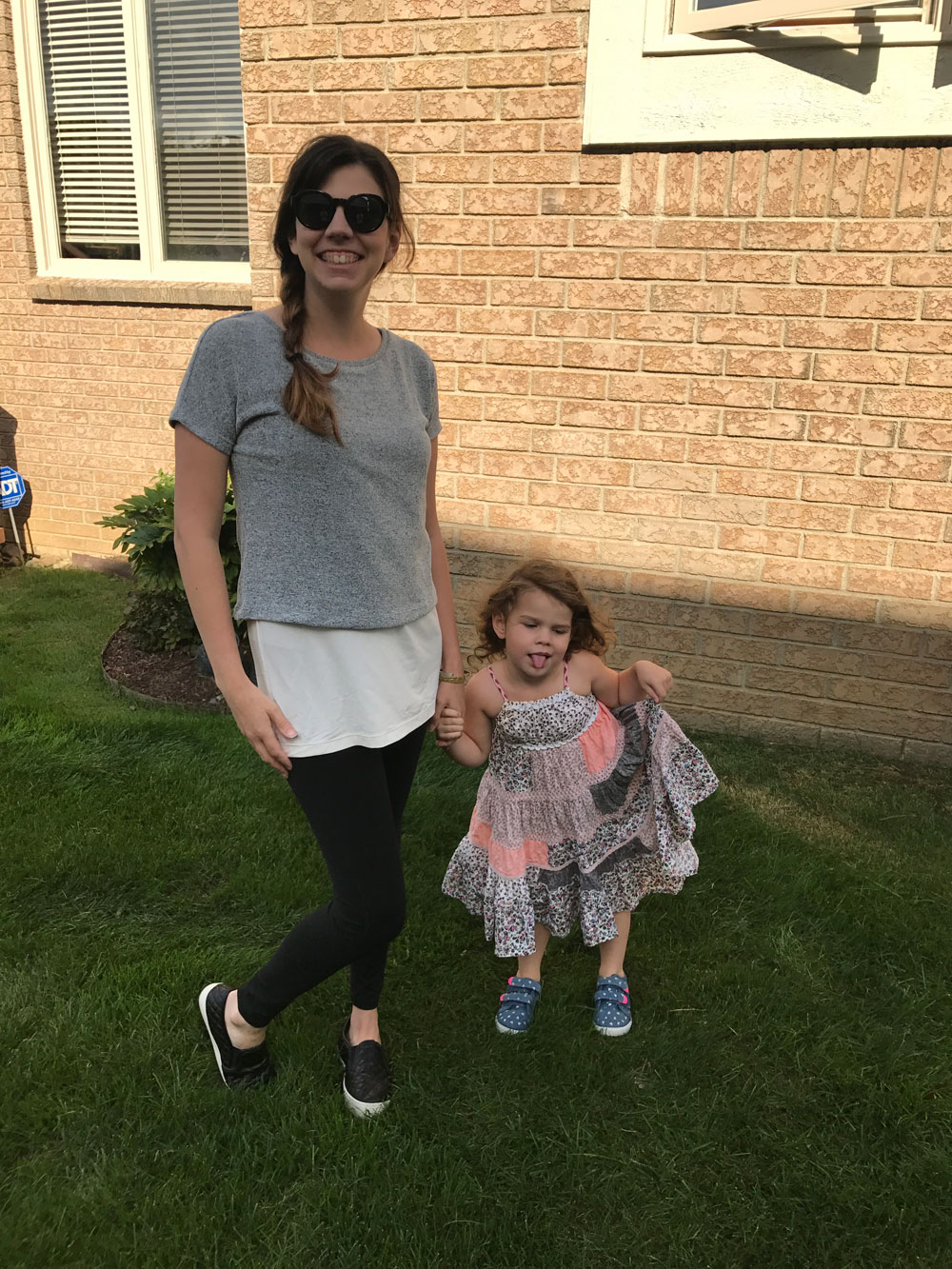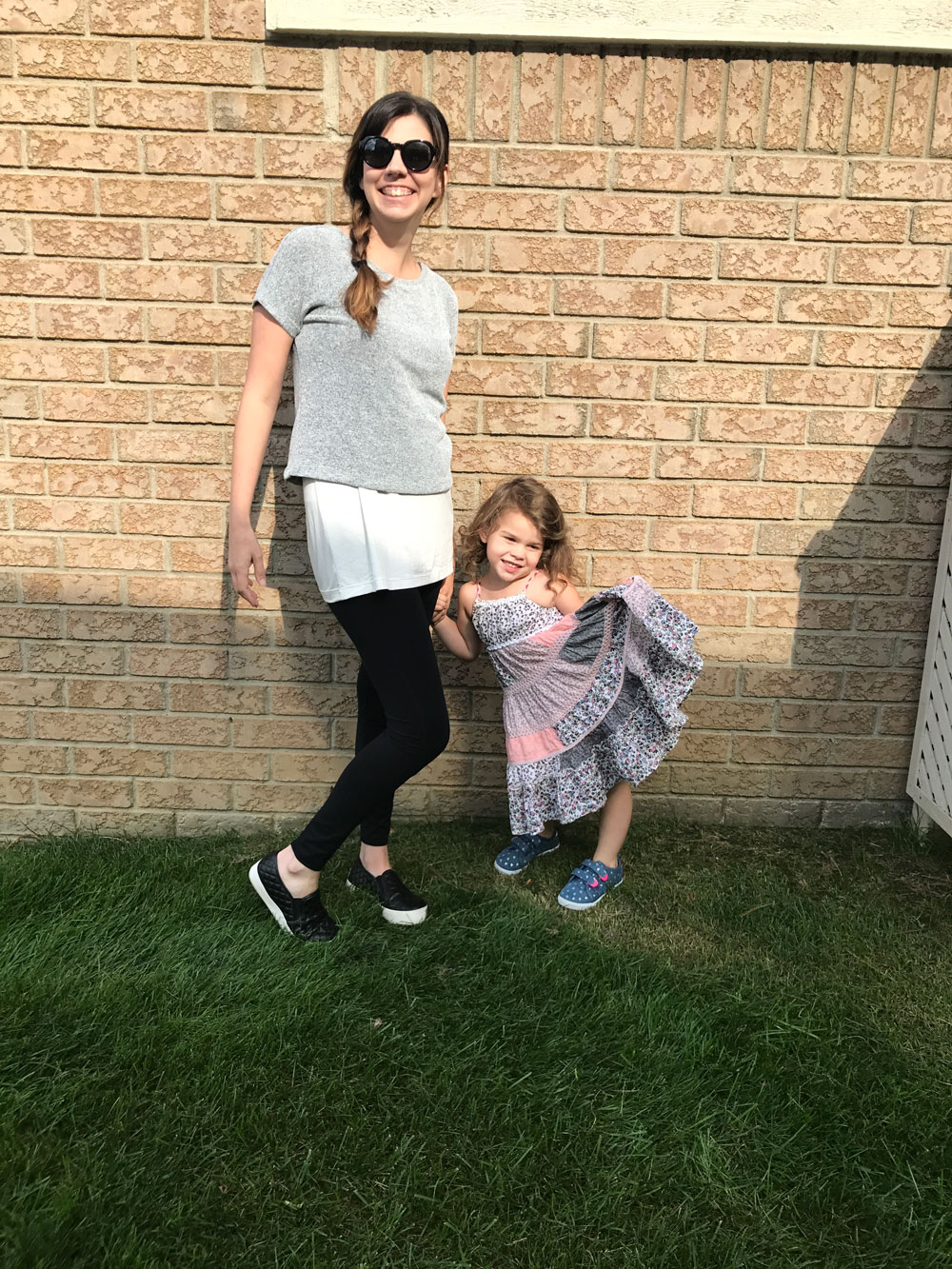 Flowy Cami and a Kimono: I'm a big fan of layering, and I love this Sophie & Eve Bamboo Nursing Cami. Not only does it look cute solo, but it pairs perfectly with a fun kimono and destructed denim. If destructed denim isn't your thing, I know it will look great with some fun colored jeggings! The cut is so flattering either way, and the material is super soft. I love how nicely it drapes so it skims my tummy instead of drawing attention to it.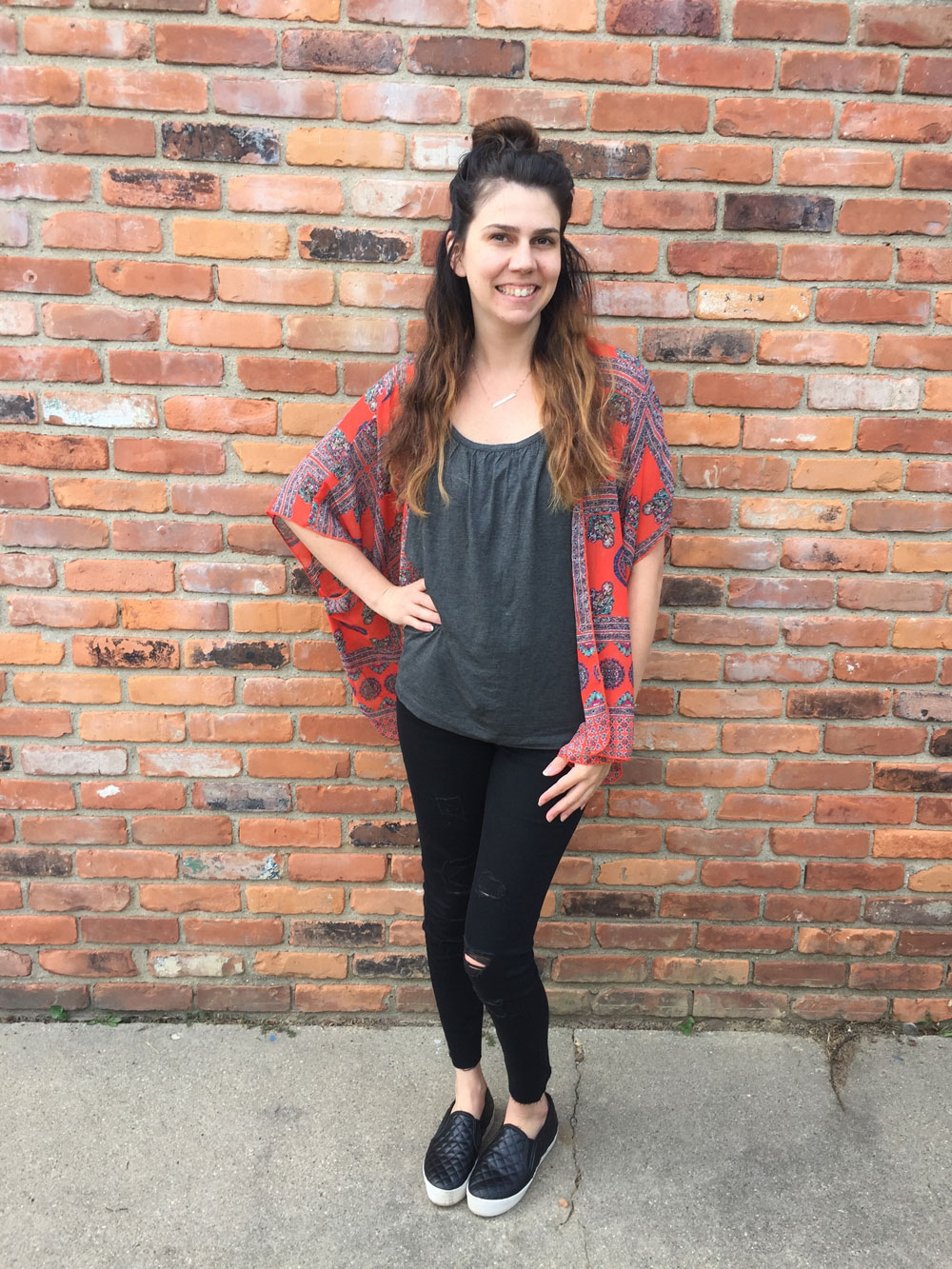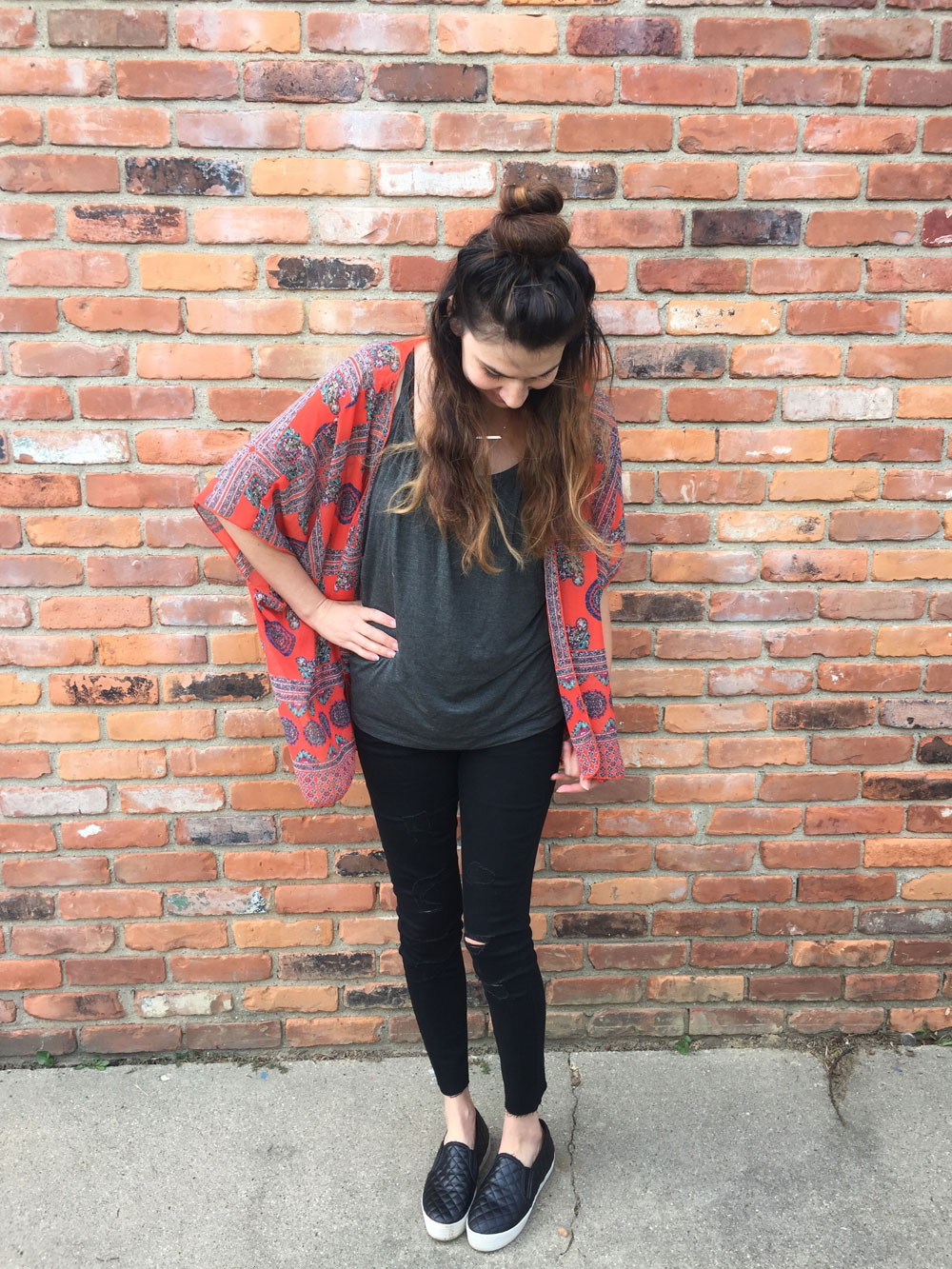 Comfy Dresses: Dresses are my favorite item to wear in the warm summer months because it's only one thing to put on and it's an easy look to put together. In addition to my 6-month old, I have a three year old and a five year old, so functionality, comfort and length are so important to me in a dress. I cannot worry about things showing that shouldn't be when I'm scooping up my three-year-old or helping my five-year-old tie his shoes. The Sophie & Eve Bamboo Wrap Nursing Dress was perfect for me this summer. Don't forget to get a comfortable nursing bra, like this Bravado Designs Body Silk Seamless Nursing Bra. Seriously, I've tried so many bras and I love the shape this gives while also being comfortable enough to sleep in.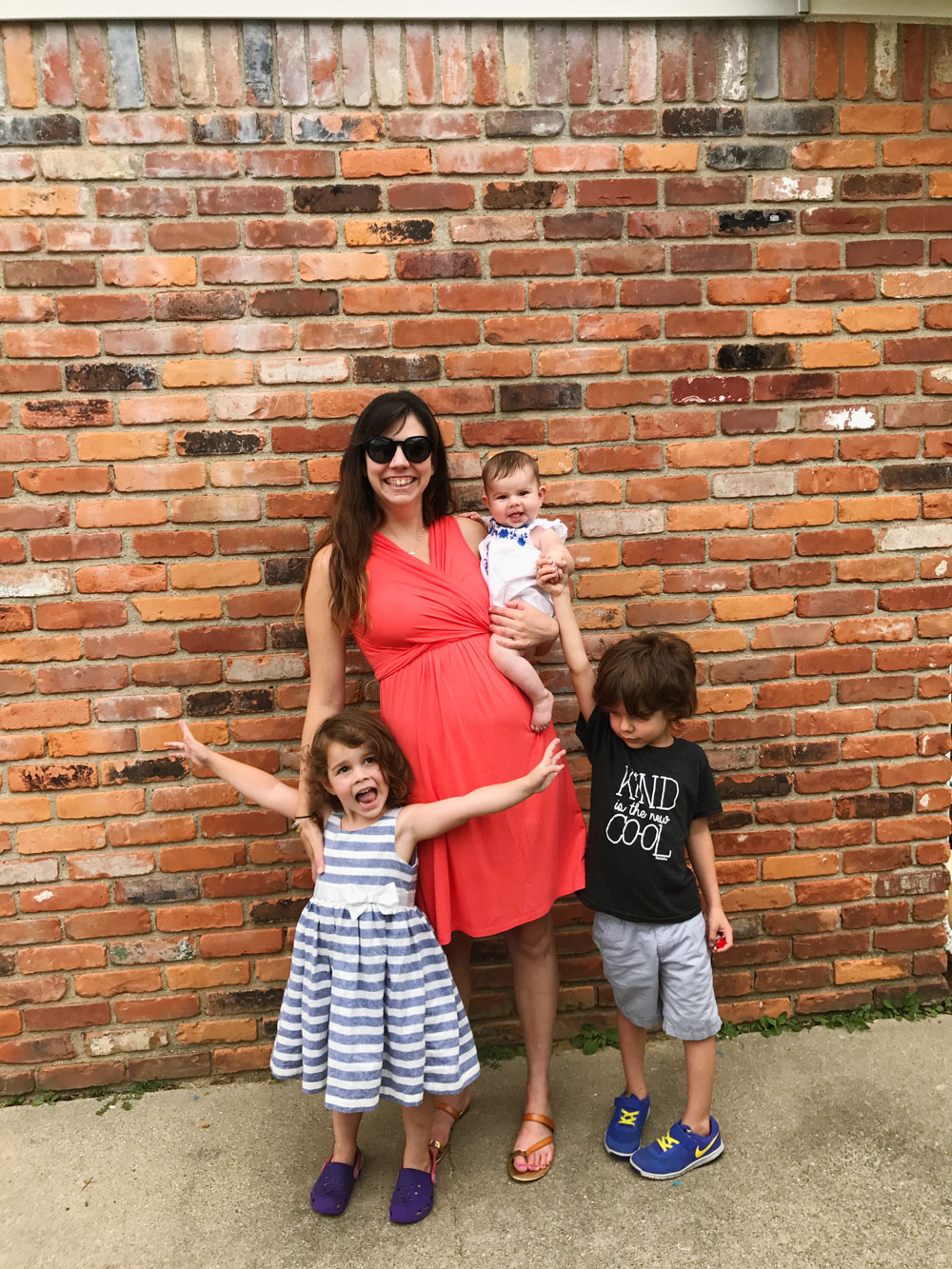 The most important part of dressing postpartum is being comfortable and wearing things that you feel good in; look good, feel good! Whenever I'm wearing pants that don't fit well or a shirt that is tight across my tummy, I don't feel good about myself. So, find some things you love and that work for you, and wear them often! I'm learning that quality is definitely better than quantity when it comes to building a great postpartum wardrobe.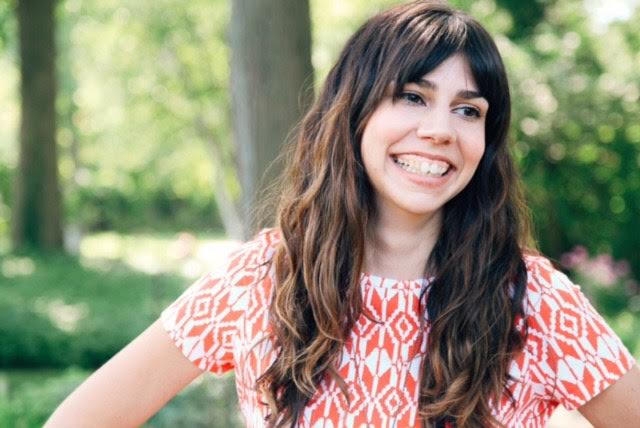 Jessica Grunewald