Milkies Milk-Saver: Collects Leaking Breast Milk as You Nurse
Ask any mom and she'll tell you: breast milk is a precious commodity. Women will go to great lengths to ensure that not a drop of "liquid gold" gets wasted.

That's precisely what makes the award-winning Milkies Milk-Saver such a wonderful invention for breastfeeding mothers. The patented Milk-Saver collects your leaking breast milk as you nurse or pump – allowing you to store extra breast milk effortlessly with each feeding.

Easy to use, simply slip the Milk-Saver into your bra-cup on the non-nursing side before you breastfeed. The Milk-Saver collects the milk that is leaked when your breast milk lets down. Once you've finished your breastfeeding session, simply transfer the collected milk into storage containers and keep it in the refrigerator or freezer to feed your baby at a later time.

Slim, durable, and portable, the patented Milk-Saver is comfortable to wear, holds a little more than 2 ounces of breast milk, and includes a protective lid to prevent milk from spilling out of the Milk-Saver during normal use. And with its stylish, durable case, your Milk-Saver will stay safe and clean when you're on the go.

Like you, we care very much about the safety of the products we use while breastfeeding. The Milk-Saver has been rigorously tested to ensure zero chemical leaching and contains no BPA or phthalates.

The only product of its type, the Milk-Saver has received accolades from lactation specialists, pediatricians, and breastfeeding moms the world over. It makes the perfect baby shower/new mom gift – or as a treat for yourself!
*Patented design allows you to save every drop of precious breast milk
Slim and comfortable – no more nursing pads or milk-stained shirts
Comes with a convenient carrying case that also serves as a stand for the Milk Saver
Holds more than 2 ounces of breast milk
Protective lid prevents milk from spilling out of the Milk-Saver during normal use
Wash by hand, on the top rack of your dishwasher, or boil (do not steam)
Tested to ensure zero chemical leaching; contains no BPA or phthalates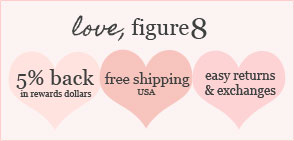 "
S
o nice to find elegant and high quality nursing dresses. These have been hard to find and will be a huge help for a summer filled with weddings.
"
Maya in Baltimore, MD
Please wait ...