Seraphine Winifrid Sleeveless: Skin To Skin Babywearing Top
Slate Blue
Please note: This is a garment, not a baby carrier or sling. Always keep hold of baby while standing or moving around. Before using the Skin to Skin Top, please read all warnings & follow all instructions included in the box

Keep covered up & cozy while holding your little one skin to skin with Seraphine's Sleeveless Skin to Skin Top. Made in soft stretch cotton, this top is gentle on both mom & baby's skin, while the wrap ties provide great support, securing baby in the optimal position and allowing you to enjoy hands-free snuggles. This clever top can also be worn as a stylish wrap nursing top, providing easy access for breastfeeding – it's a must-have for new moms.


Recommended by midwives
Soft stretch cotton – gentle on mom & baby's skin
Designed for skin to skin kangaroo care
Suitable from birth
Hand's free when sitting or reclining
Easy nursing access
Machine washable
Made in Portugal
The benefits of Skin to Skin:
Soothes baby
Stimulates oxytocin
Boosts milk supply
Regulates baby's body temperature
WARNINGS – DESIGNED FOR FULL-TERM NEWBORN BABIES UP TO 7KG (15LBS) This garment is designed for skin-to-skin with full-term infants up to 7kg (15lbs) during the postpartum period (babies up to 3 months old). Always seek the advice of a healthcare professional before use with a preterm infant.

When Wearing the Seraphine Skin-to-Skin Top
DO NOT USE AS A BABY CARRIER This top is not a baby carrier and should never be used as an apparatus to transport an infant. This garment is designed to be worn as a top and for hands free skin-to-skin only when in a seated position. Always use caution when placing your baby into the skin-to-skin top; always do so in a seated position.
RISK OF SUFFOCATION, KEEP BABY'S CHIN OFF CHEST Ensure the baby's face is above the fabric, visible and free from obstructions at all times. Ensure the baby does not curl into a position where his/her chin rests on his/her chest; this position can interfere with breathing. You should always be able to see the baby's face simply by looking down.
RISK OF OVERHEATING Check frequently to ensure the infant is not too hot. If the infant is too hot, remove him/her from the skin-to-skin top.
RISK OF BABY FALLING Take care when leaning or bending forward to ensure the baby does not fall out. Always fully support the baby's weight when moving to ensure the baby does not fall down through the top.
DO NOT FALL ASLEEP Never sleep with an infant in the skin-to-skin top. The adult wearing the top must be attentive to the baby at all times.
DO NOT USE IF INCORRECT SIZE The fabric of the Seraphine skin-to-skin top should fit snugly to support you and your baby, but should not be too tight. If the skin-to-skin top does not fit snugly over you and your baby or it feels too tight, do not wear the top; you may need a different size.
DO NOT CONSUME HOT FOOD OR BEVERAGES WITH AN INFANT IN THE SKIN-TO-SKIN TOP
FOR ADULT USE ONLY The Seraphine skin-to-skin top is designed for use by adults only.
CHECK BABY'S POSITION The baby should be in a vertical position against the adult's chest in a natural foetal (new born) or frog position with a natural back curve. The infant's knees should be pulled up to his/her hip level or higher (frog position). Never tuck the baby's legs under his/her bottom as this could put pressure on the baby's legs and may inhibit blood flow.
Neither Seraphine, nor its affiliates, distributors, wholesalers or retailers are responsible for accidents or injuries that occur from improper use of the Seraphine skin-to-skin top or as a result of any subsequent alteration or modification to the top.
Always check for ripped seams, torn fabric or ties before each use. If there are worn areas of fabric, rips, loose seams or other visible signs of damage or deterioration to the skin-to-skin top, discontinue use.
Failure to follow the manufacturer's instructions can result in death or serious injury. Read all warnings before using the Seraphine skin-to-skin top.
AVAILABLE OFFER
---
MomClothing20.
Final price after coupon on this item is $43.20.
Save 20% off Maternity & Nursing Clothing. Excludes Marion Maternity. Use coupon code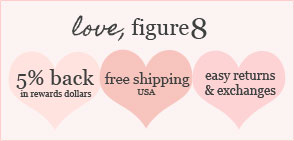 "
E
xcellent service. My daughter-in-law very happy with items.
"
Jacqueline in Salem, OR
Please wait ...