GIFT GUIDE FOR BABIES
Buying a gift for a new baby can be so much fun. The celebration of their first Holiday is so exciting. Here you'll find gifts for babies first holiday and even some great baby shower gifts that we know mommy and baby will love. We have so many new and interesting baby finds.
---
MAGNETIC ME BABY FOOTIES
Parents love footies and it's pretty amazing how many babies go through. We love
Magnetic Me
baby footies. We love them because they are super soft, and easy to put on and take off because of their magnets that make diaper changing that much easier.
For a Limited Time, SAVE 15% off 2 and 20% off 4 or more Footies, Coveralls, Blankets & Gowns with code BuymoreMagneticMe21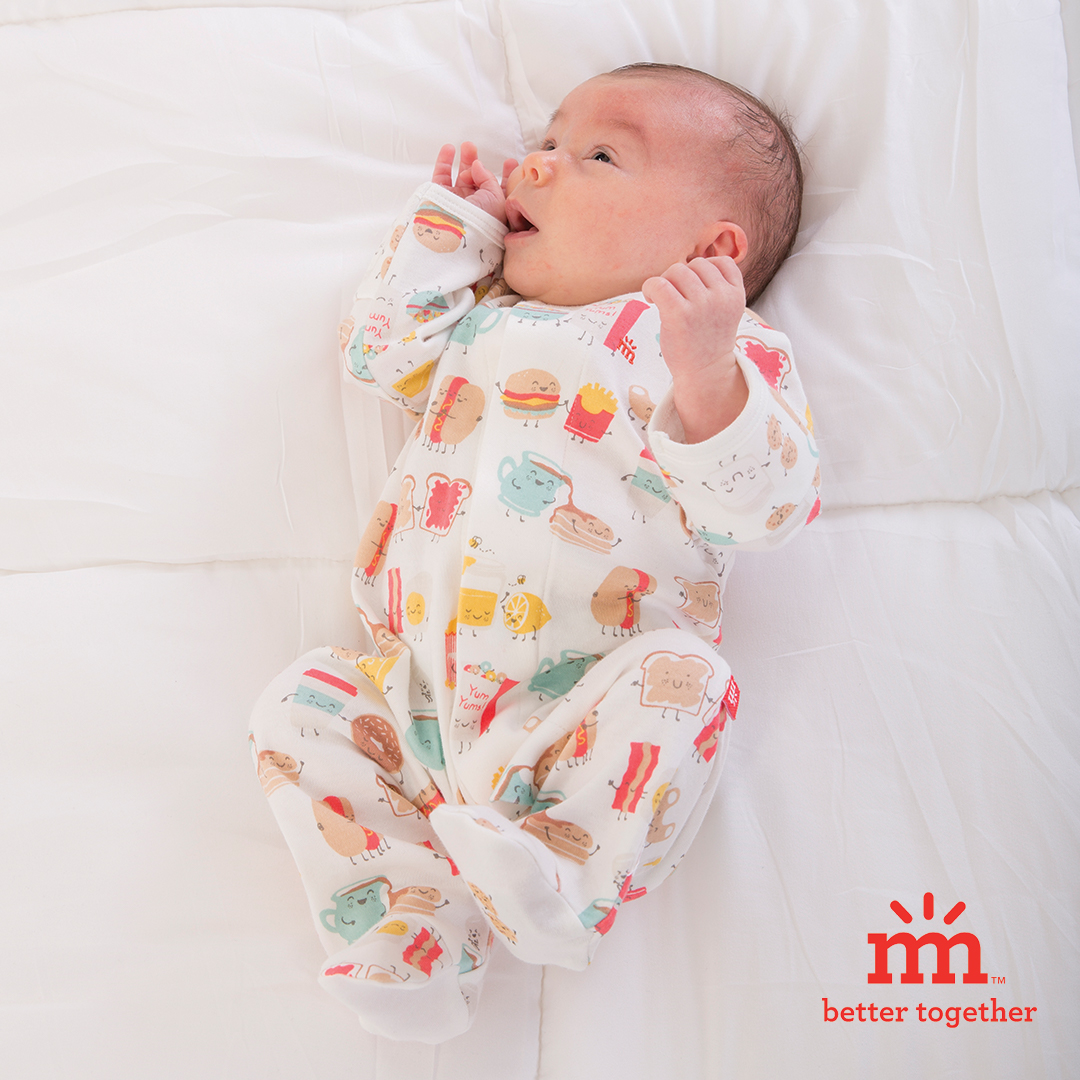 A Must-Have Gift for Any New Parent- No More Snaps
Magnetic Me™ 100% Organic Cotton Magnetic Baby Footie in Better Together
Cute Organic Matching Onesies for Valentine's Day
It's gorgeous water color heart with the word "loved" is one of our favorites. Perfect for Valentines Day but can be worn every day and then passed down to the next baby. You can even getting a Matching Sibling tee to match.
ORGANIC ONESIES MOM & BABY WILL LOVE
These organic cotton Graphic Onesies make the best gifts by
Finn & Emma.
These organic graphic bodysuits and tees are style at its best and Made from buttery soft organic cotton, they feature gorgeous illustrations for every occasion.
ORGANIC COTTON FOOTIES WITH ZIPPERS FOR EASY DIAPER CHANGING
We love making parenting easier and we know these will make a great gift, too. These organic footies have zippers at the legs so you don't have to take the entire footie off. You can change baby with ease and keep them warm, too. We love their cute prints, too. We know mommy, daddy and baby will be happy with these.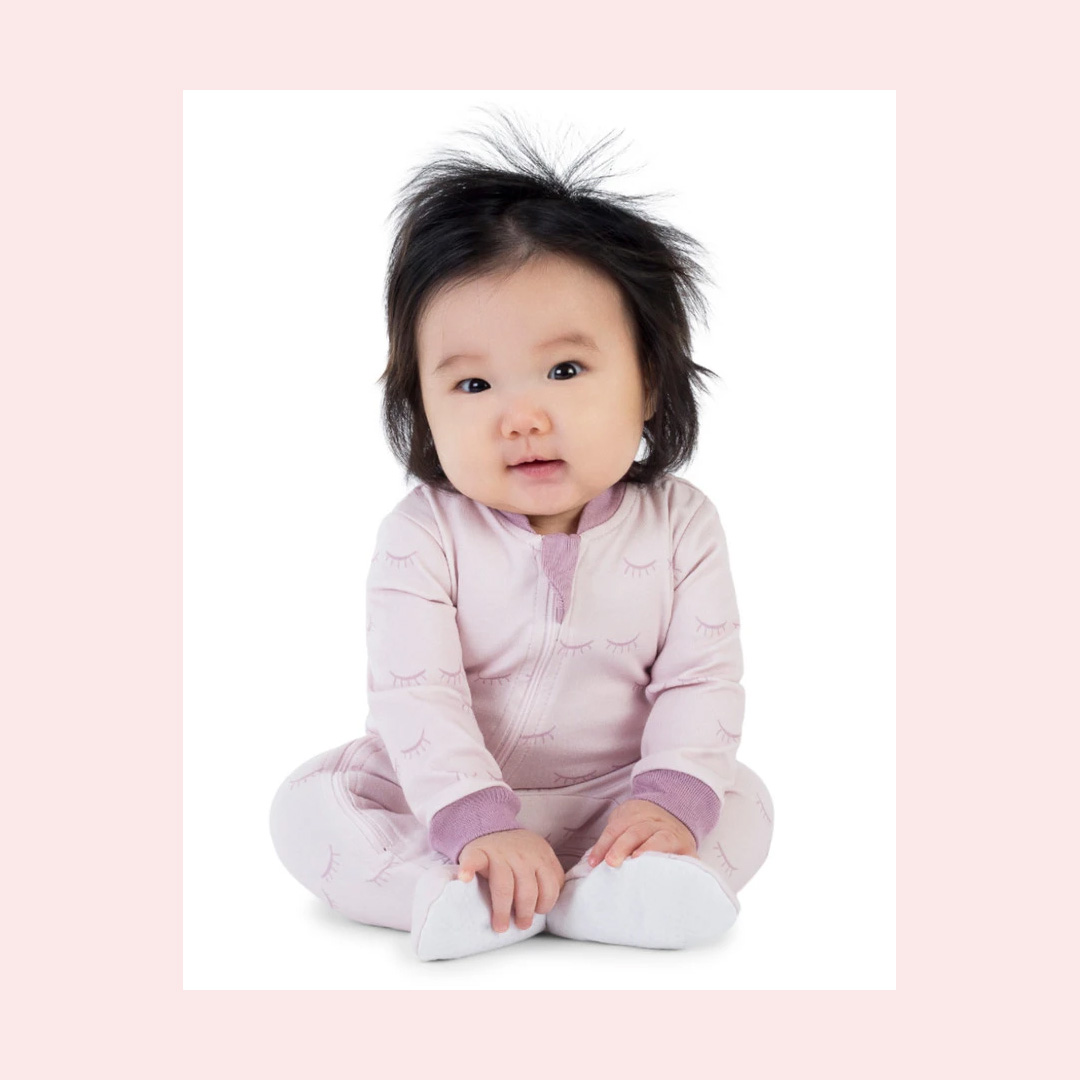 ZippyJamz
Organic Baby Footed Sleeper Pajamas
with Inseam Zipper for Easy Changing in Sweet Lashes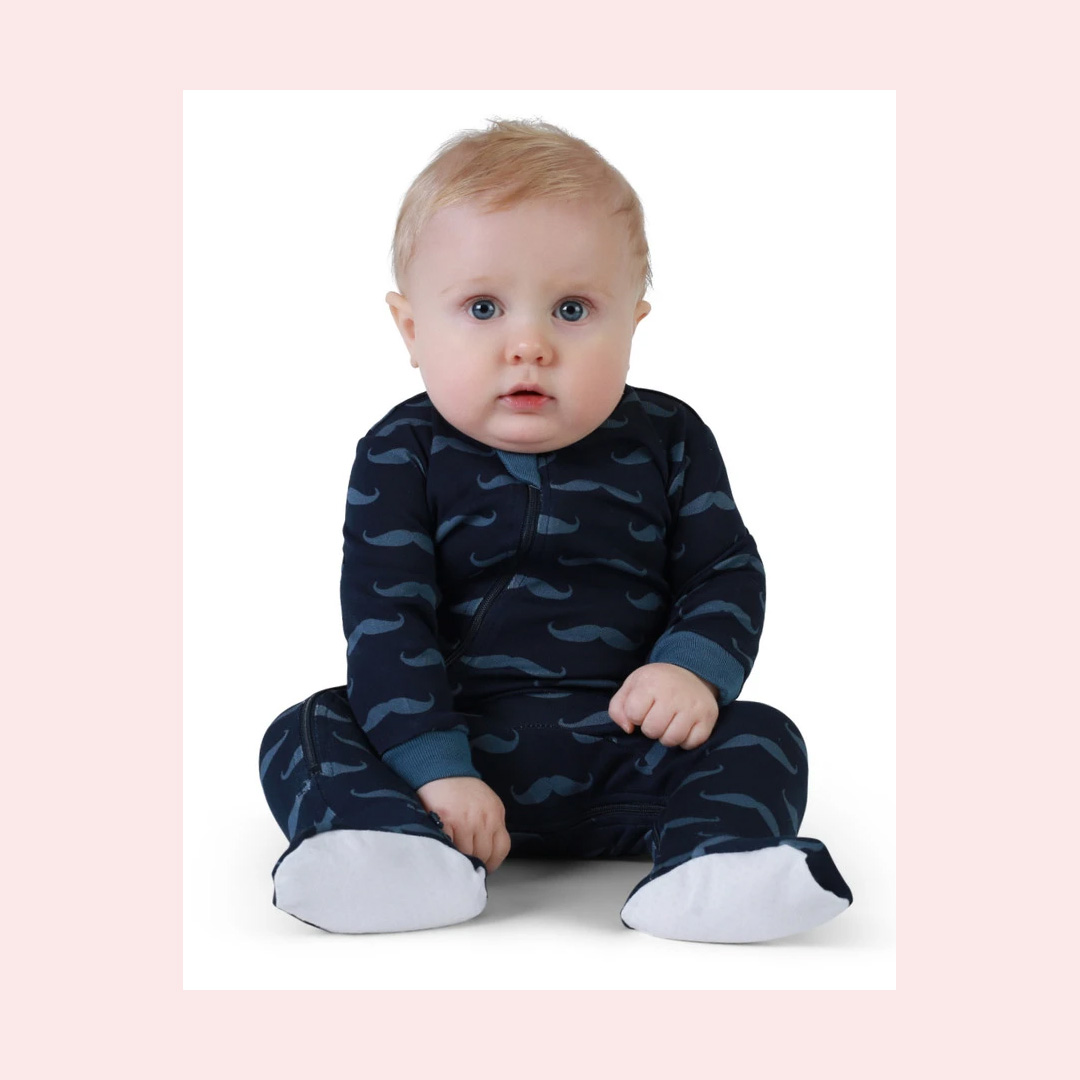 ZippyJamz
Organic Baby Footed Sleeper Pajamas
with Inseam Zipper for Easy Changing in Mr Moustache
PHOTOBLANKETS TO CAPTURE BABY'S FIRST YEAR
Mom's will want to capture every moment they can and why not do it with a cute background and the exact, or almost exact month of their baby. The backdrop and milestone cards are just so cute and make the most perfect gift. Moms will love creating these great memories and using the adorable blanket, too! We have great options from
Lulujo
and organic cotton options from
Baby Jives Co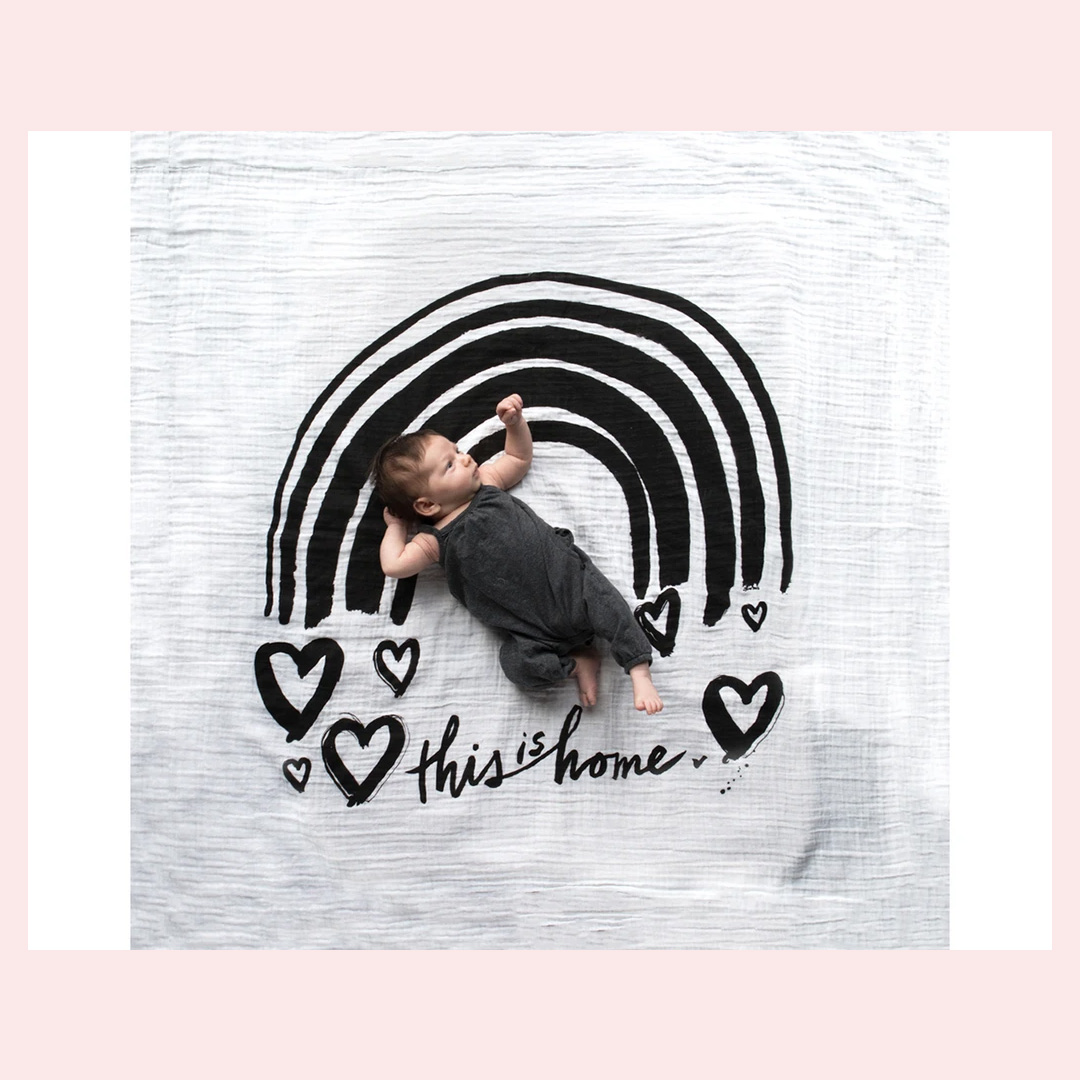 Baby Jives Co Organic Cotton Swaddle
BABY SWADDLES THAT WILL HELP BABY STAY CALM AND ASLEEP
Swaddling is so calming for a baby, which helps parents stay calm and let's both baby and parents sleep so much longer. I remember it helping my littles one, especially my oldest. He would always wake himself up because his arms would move around, but once I got him swaddled, he would stay asleep. My problem was getting him swaddled…it took a lot of practice with those blankets. Now, there are options like the
Embe 2-Way Starter Swaddle
and
Miracle Blanket
. These are both very easy to use.
.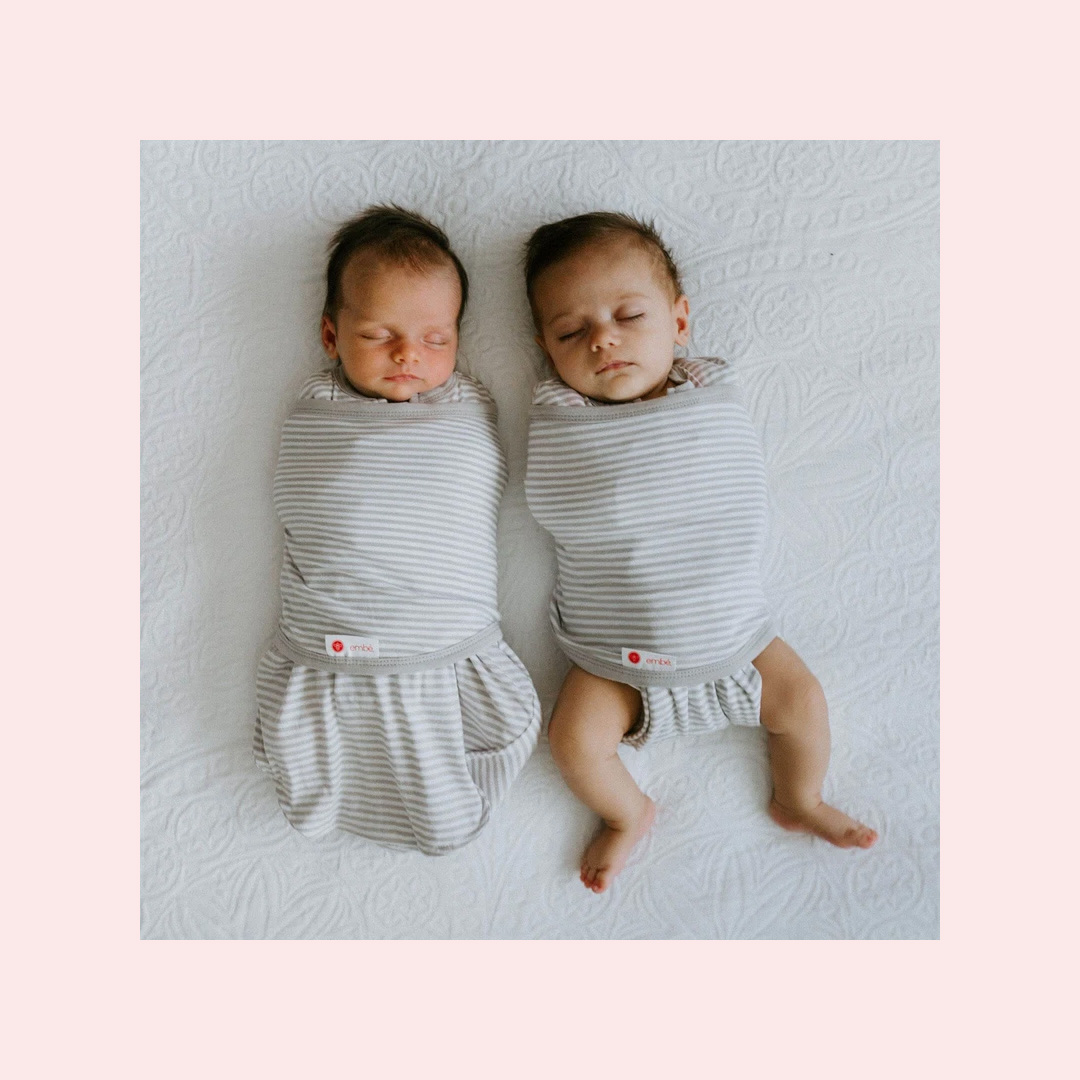 Has legs in/legs out patented design that allows
baby to be cooled down, warmed up or cleaned up (diaper changed) without unswaddling.
Embe 2-Way Starter Swaddle (0-3 Months) in Gray Stripe
STROLLER CARRIERS AND MATCHING WARMMUFFS THAT WILL KEEP BABY & PARENTS' HANDS WARM
Get Mom & Dad ready for the cold weather that is coming? Keep the little ones cozy and warm in this on trend black plush bunting blanket by
7 A.M. Enfant.
With a water-repellent outer shell, poly insulation, and a super soft plush lining, the Blanket 212 is warm, weatherproof, and durable and perfect for city streets. And the matching WARMMUFFS will keep Mom & Dad Warm, too! A great gift for any new mom or dad, especially those in the city.
BöKEE-THE ONLY ONE-HANDED BOTTLE PREP ACCESSORY- THAT PREVENTS SPILLED MILK
What a great gift for any new parents and baby, too. Now, mommy and daddy won't have to set baby down to prepare their bottle...HUGE GIFT for baby right? The bokee provides provides the ultimate bottle hack, so you can hold baby and get their bottle ready with one hand. It makes a great gift for any new parent. It will ease bottle prep when baby is crying. Also, it looks great in your kitchen, and it works for all bottles and sippy cup types so you can use it throughout the years as your little one grows.
BOTTLES YOUR BABY IS SURE TO LOVE!
Finding a baby bottle that works for your little one can be hard work. Babies choose what they like and making the transition from breast to bottle can be tricky. We love
Dr. Brown's
Baby Bottles because they make this transition quite easy and we do love their glass options, too. Both of the bottles below feature a breast-like nipple shape.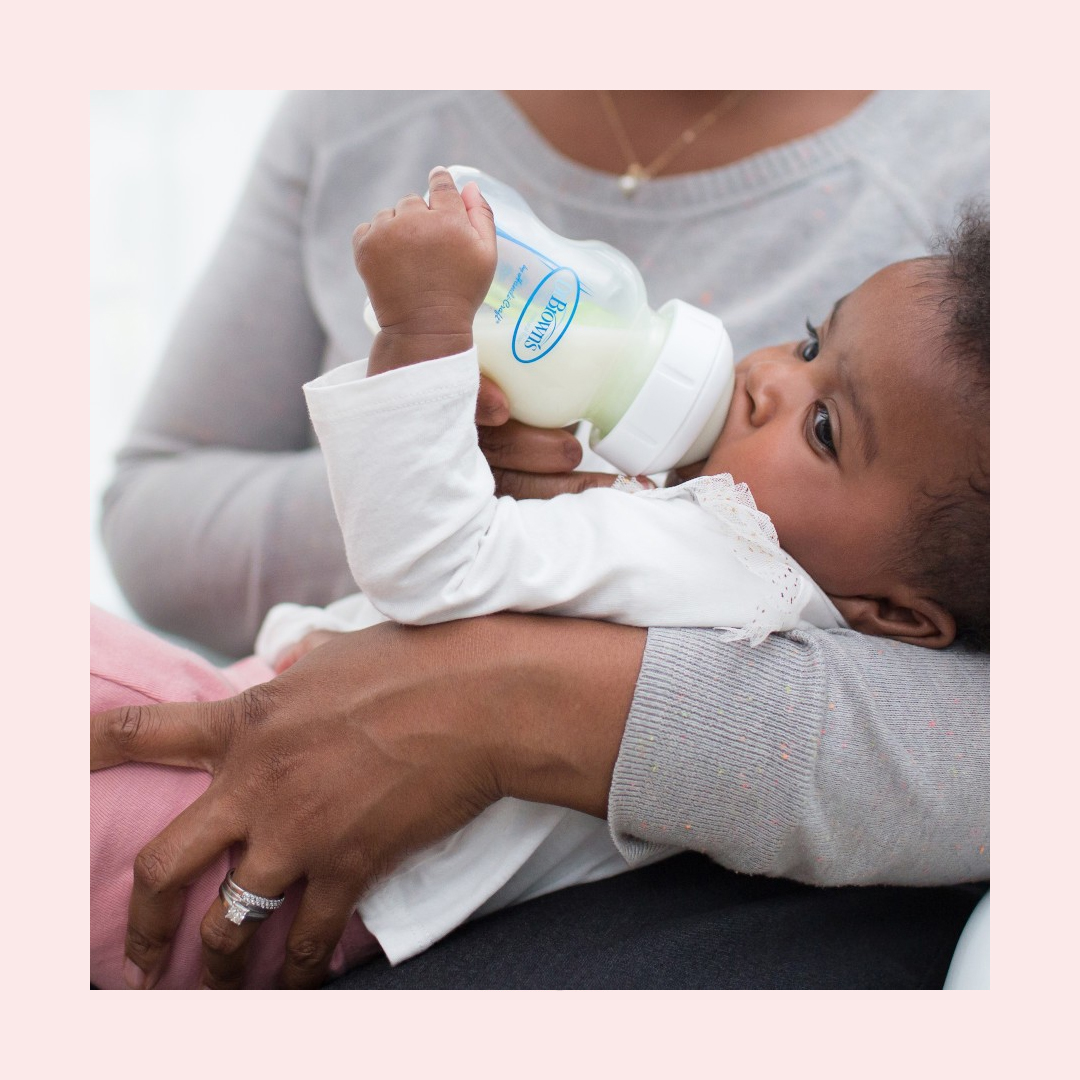 The bottle's internal vent system reduces the number of air bubbles,
and along with the silicone nipple, provides a controlled flow.
Dr Browns Anti-Colic Options+ GLASS Wide Neck Baby Bottles with Breast-Like Nipple
CUTE TEETHING & PACIFIER STOCKING STUFFERS!
We love how cute these teethers are and we know they will make a perfect gift to fill a baby shower basket or stocking stuffer.
FEEDING ITEMS YOUR BABY WILL LOVE!
Let your little one explore with new and fun feeding tools that will introduce your little one to their first foods. It can be stressful, overwhelming and messy, but these items can help parents and baby with the process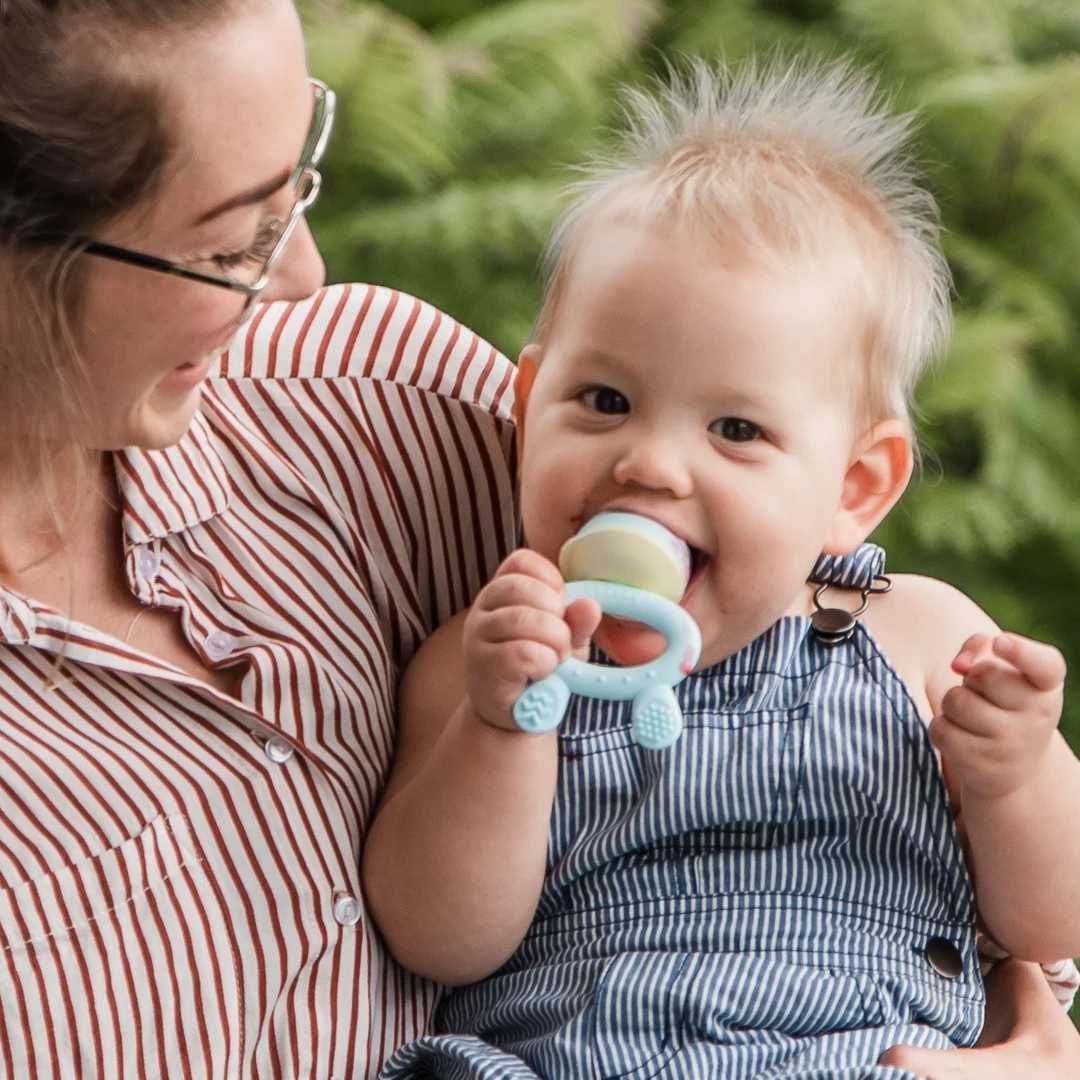 Perfect Way to Introduce Solid Foods
Haakaa
Fresh Food Feeder and Teether in Blue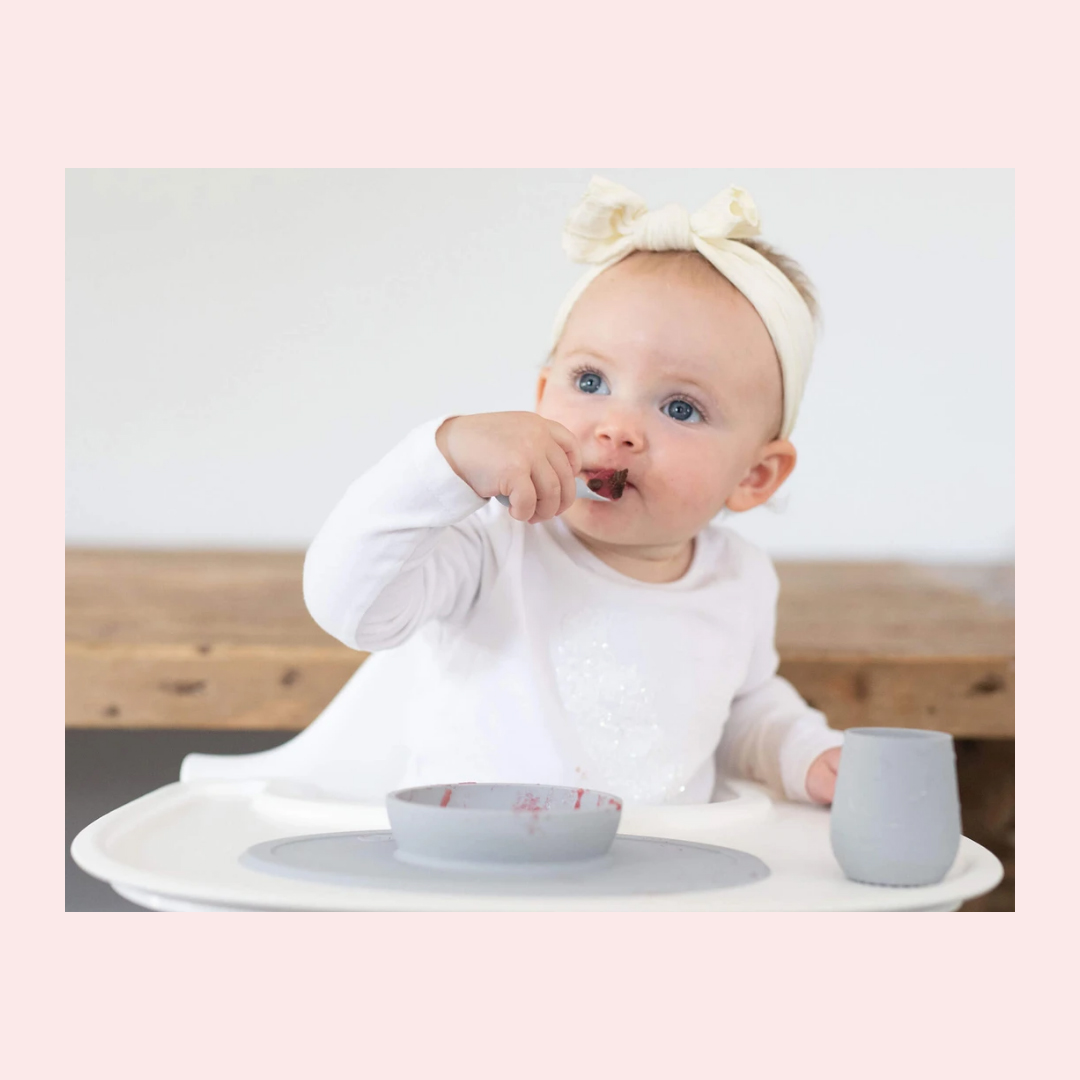 Set Baby Up for Mealtime Milestones
CRAWLERS WILL LOVE THESE!
Let your baby crawlers go free in these adorable baby legging and sock sets. Moms will love that their babies knees are protected and warm.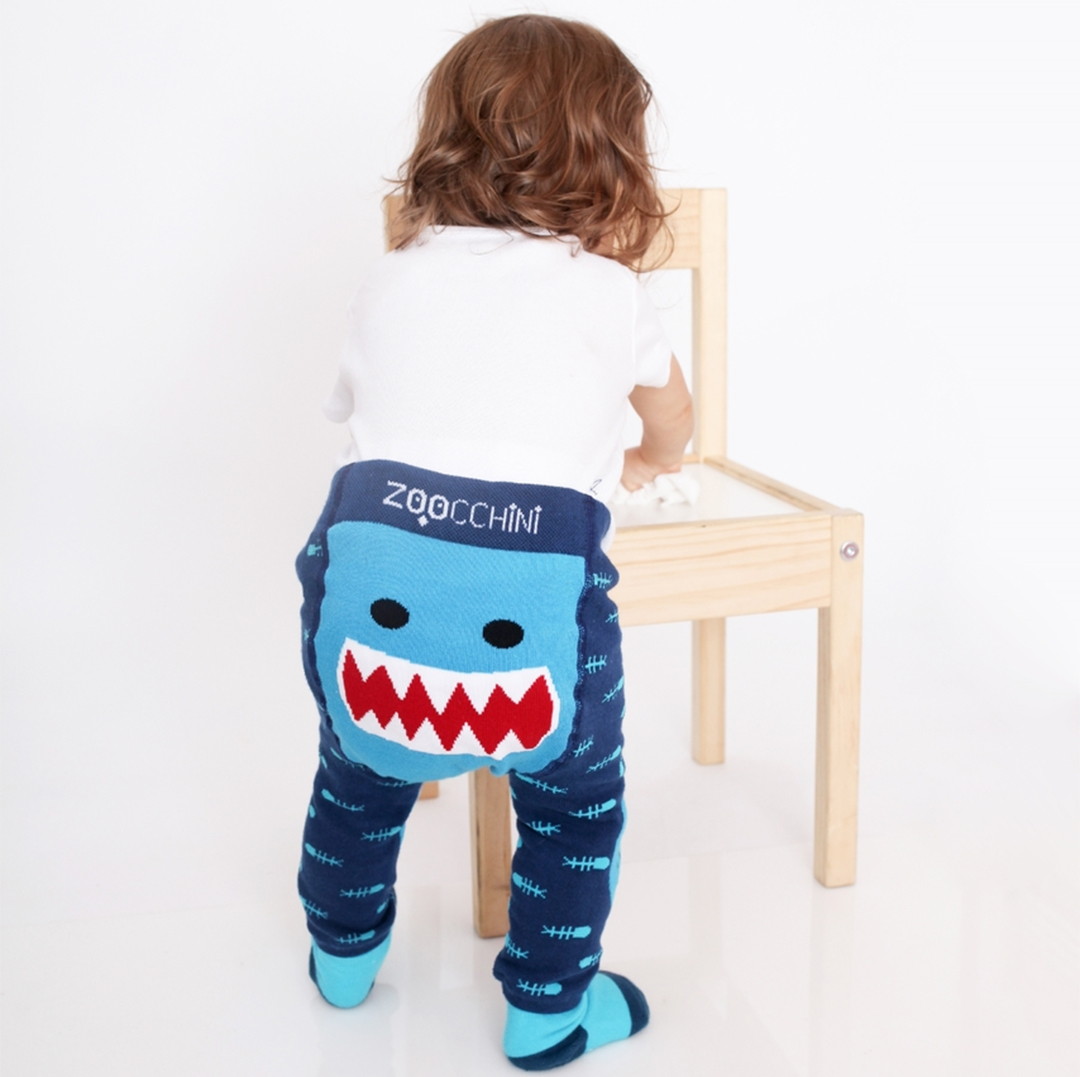 Sherman the Shark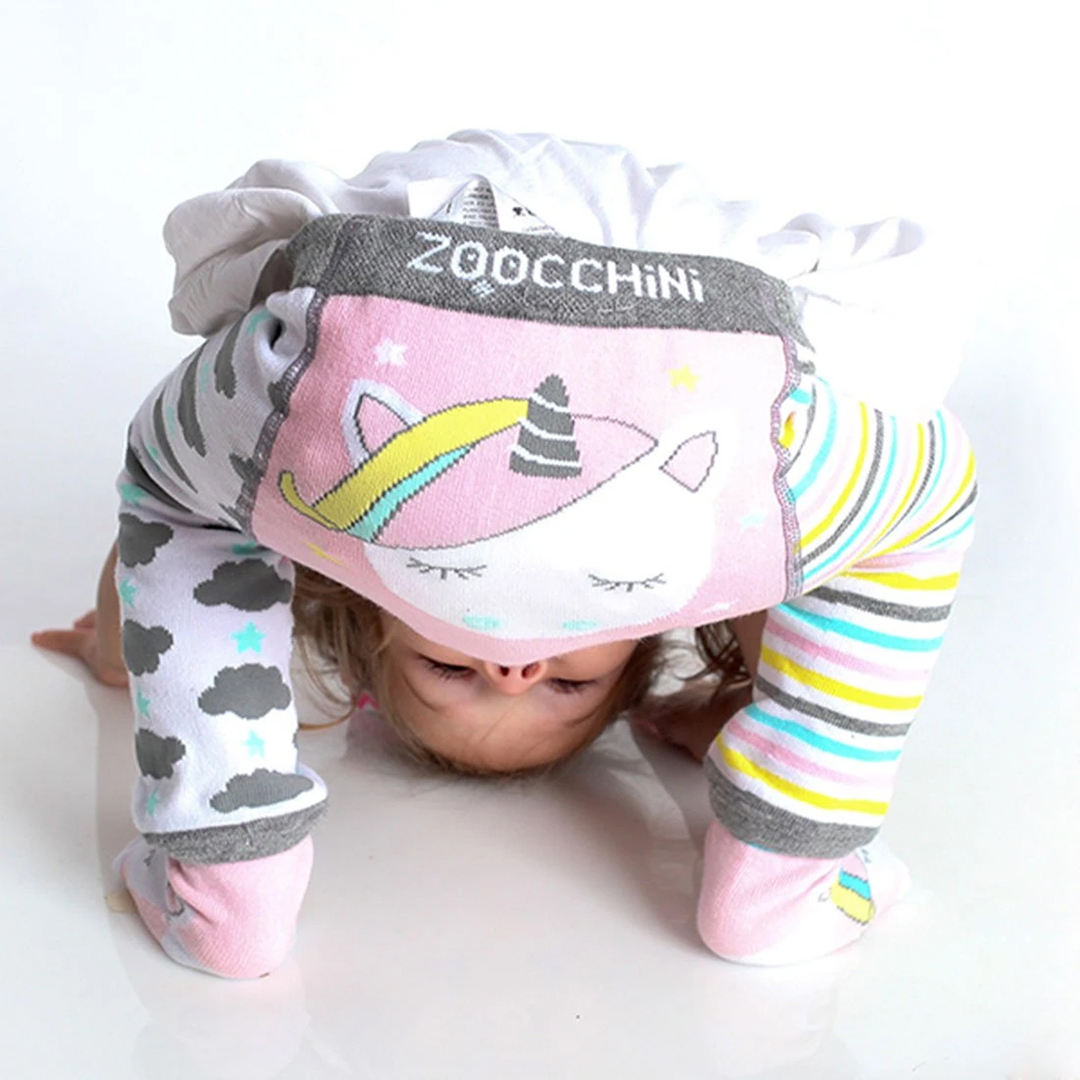 Allie the Allicorn