figure8moms blog
HOW I NURSED MY TODDLER WATERSIDE
Ah, summer! A few months of sunshine, beach days, camping trips and cottaging. Sounds like a dream come true for this outdoorsy mama! I mean, I pretty much rock (in my opinion) at getting outdoors with a toddler and the summer just makes it easier. However, after the struggle to figure out breastfeeding in the heat last summer, I was dreading what it would look like with a toddler this year. I was often a tangled mess of sunburn, dehydration, and boob hanging awkwardly out of a swimsuit. I'm not even kidding. I am all for nursing in public and am skilled at trailside breastfeeding sessions, but I avoided nursing poolside or on the dock if I could. And I always forgot to protect myself from the sun, especially after the struggle to wrestle with a slippery half-sunscreened baby. If you're looking to avoid these troubles, I've got some gear recommendations for you!!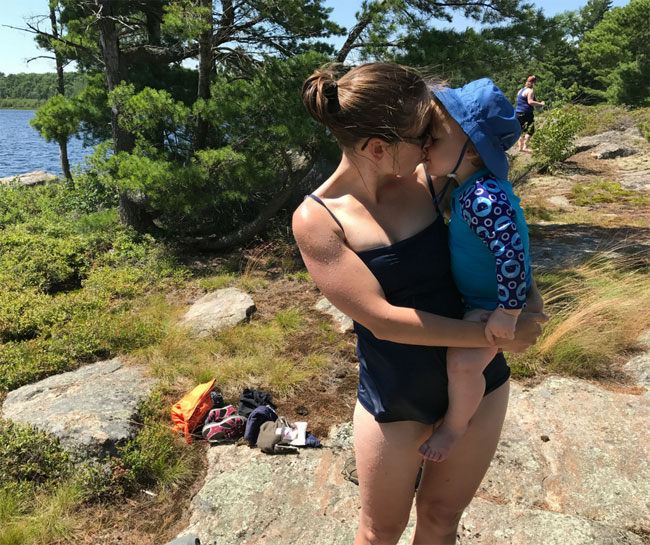 Here are my 4 summer essentials for the nursing mom…
1) A great nursing swimsuit! I absolutely LOVE my Boob Design Fast Food Tankini . It is fashionable and functional, well-made and comfortable. I often just slip on a pair of shorts and wear the top like a nursing tank if we're in and out of the water, chilling lakeside, or cruising around on the boat. The fabric is thick and durable, I have no qualms about sitting right down on the ground next to my nature-curious toddler. The smart nursing function makes for easy one-handed access, while the other hand wrangles a little one. Plus, it can be worn as a maternity swimsuit too!
2) An insulated water bottle! I can't say enough good things about my Hydro Flask vacuum-insulated stainless steel water bottle. It holds 32oz of water and keeps it cold all day long. I'm the kind of person that keeps a glass of water nearby always, and I get cranky if I'm dehydrated. It is so important for me (and any nursing mom) to take water on the go, and that's made easy with a durable insulated water bottle.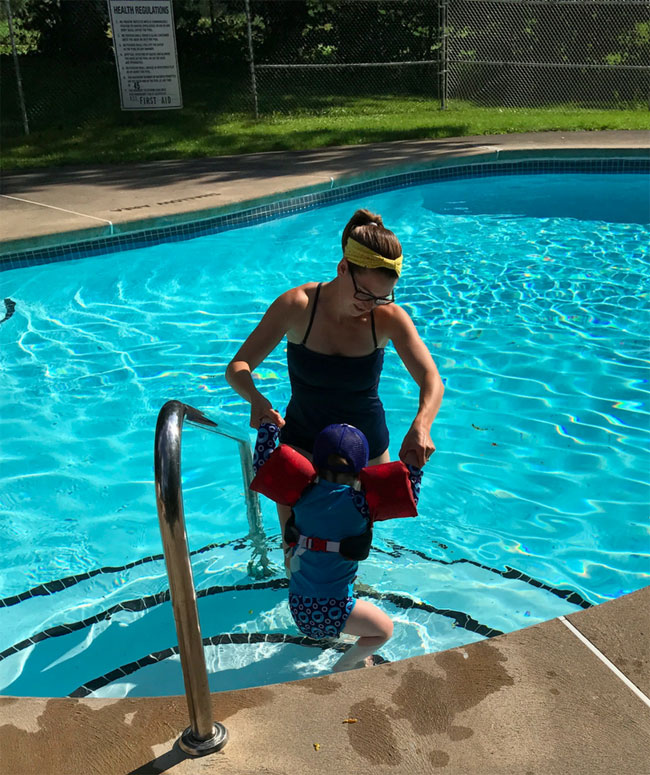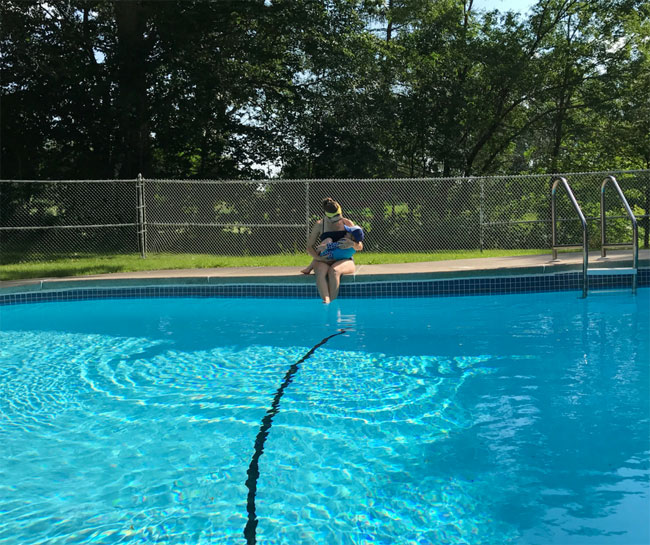 3) A family-friendly sunscreen! Last summer I made the mistake of packing a "baby" sunscreen and an "adult" sunscreen everywhere we went. How silly is that? Now we've invested in a great waterproof natural sunscreen that we can all use. It fits easily in my purse and then we're less likely to forget to bring it along on all our adventures.
4) A multi-purpose sun protection blanket! We recently discovered Luv Bug Company's sun protection blanket – a hooded thing of beauty with SPF 50+, quick-dry moisture-wicking fabric, and fun prints and colours. You can use it as a nursing cover, a towel, a blanket, a shawl, a swaddle, a change mat, and more! It fits well over an adult's shoulders but can wrap and entire child right up and out of the sun! And the best part? It folds up to about the size of a grapefruit!
Now you officially have no excuse not to seize the day and adventure with your little one(s) in tow! Happy trails, from one mom to another!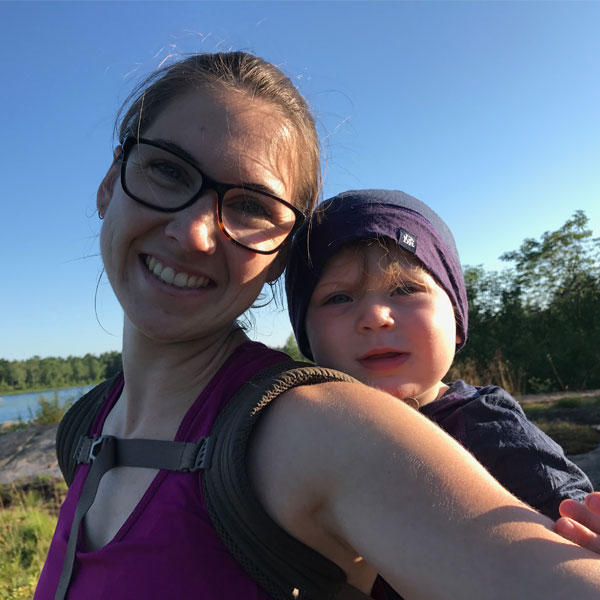 Monica Miller