figure8moms blog
PREPARING FOR YOUR POST-BIRTH BODY
One of the craziest things about giving birth is how your body changes so drastically in a matter of days. This really struck me when I was packing my hospital 'go-bag' the other night and trying to decide exactly what clothing items to pack for myself to wear in the day or two after baby arrives at the hospital.
It's hard to predict what that post-birth body will be like, but there are a few things I know (from experience) that I can count on:
My belly will still be bulging, but will be squishy and no longer cute.
My breasts will be fuller and more sensitive.
My nether-regions will be extremely uncomfortable. (A gross understatement, for the sake of keeping this post PG)
With all of that in mind, I made a few intentional choices about what clothing items to put in my bag.
I knew I wanted a pair of nursing pajamas that were modest enough that I could wear them all day in the hospital room while still allowing for frequent nursing sessions. The Belabumbum Starlit 3-pc. Maternity & Nursing Cami PJ & Robe Set fit the bill perfectly. The cami and pants are so incredibly comfortable, I knew they'd be perfect for lounging around in without feeling 'exposed' each time a nurse or visitor popped in. It doesn't hurt that the set is insanely cute, on top of being functional! Just at the lace bust-line, the fabric pulls up to allow for easy nursing access, without having to be completely exposed. I love the feature and know it will come in handy. I also love that this 3-piece set includes a robe. I LIVE in robes, especially during the marathon-nursing phase that comes with having a newborn, and appreciate that it provides another layer of modesty allowing me to wear this set when family comes to visit and I just don't feel like getting dressed!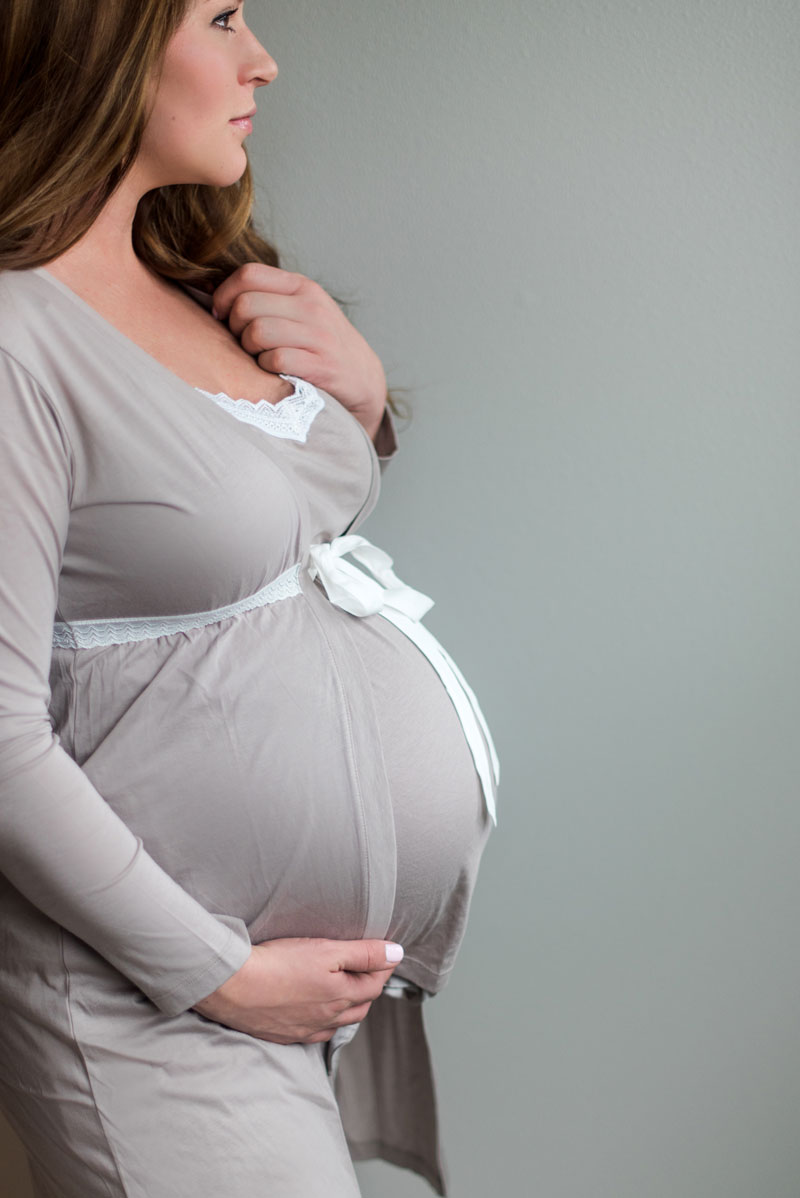 Another thing that I love about this set is that it can be worn during pregnancy as a maternity item and still be utilized after baby's arrival. I'm all about multi-purpose clothing and getting the most out of your favorite garments.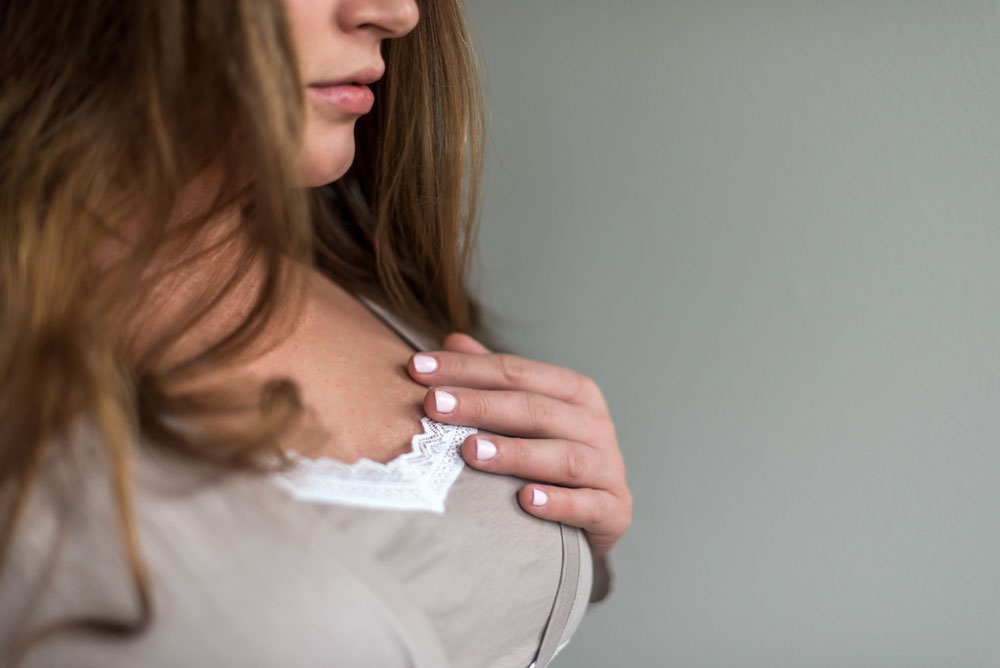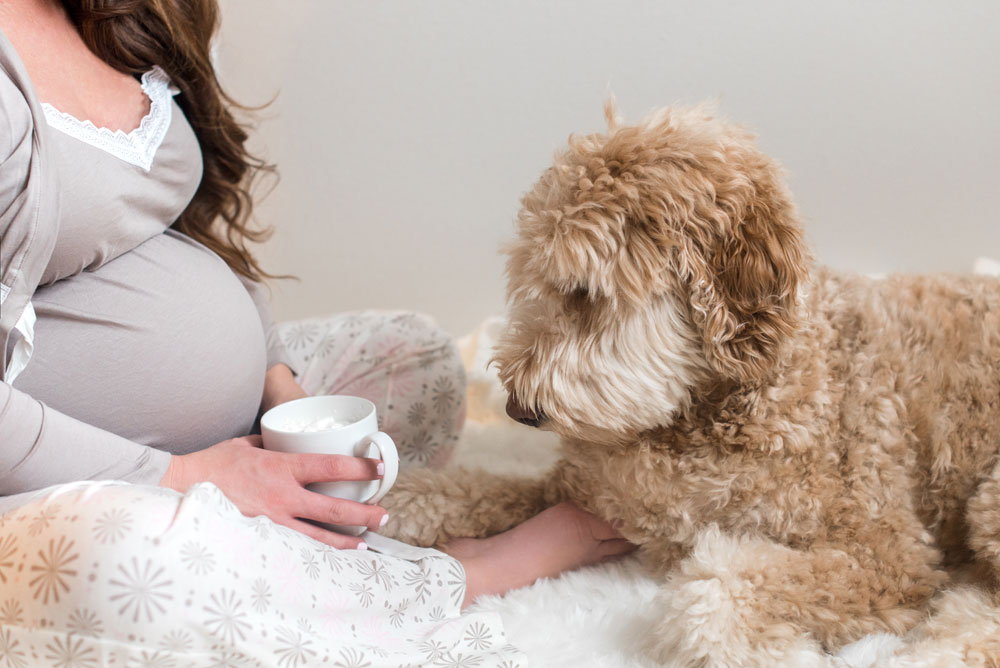 I'll also be packing a VERY comfortable nursing bra. Breastfeeding a new nursling is so challenging on its own; it's really important to have a nursing bra that is comfortable and easy to use, yet still functions as a bra. That's where the Bravado Designs Body Silk Seamless Nursing Bra comes in. (Color featured is there New, Dusted Peony.) It feels lighter than air on my body, and while it provides some support, it doesn't squeeze or apply pressure to the breasts which is really imperative when nursing, especially in those first few days/weeks when milk supply is being established.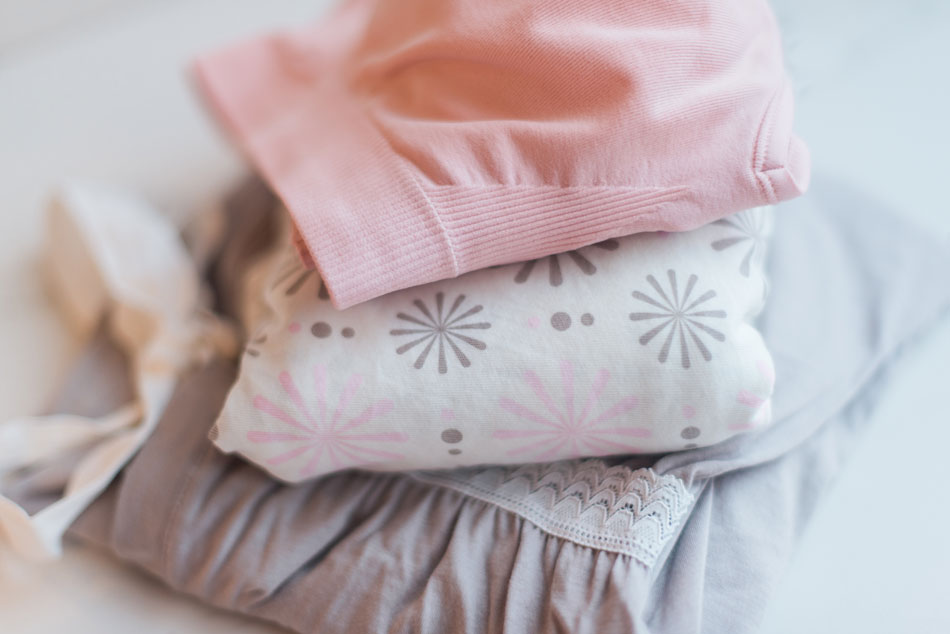 There are some other 'less adorable' but equally important essentials that I know I'll want to have. Let's be honest, these Spring Maternity High Waisted Seamless Mesh Delivery Panties are not something you'd find me wearing on a regular day! That said, after giving birth, you really couldn't ask for a better undergarment. These panties are mesh, making them lightweight and breathable which is essential for preventing infection. They don't squeeze anywhere and are completely full-coverage, allowing for massive pads or ice packs to be easily worn. I don't know about you, but my regular panties just don't accommodate elephant-sized maxi pads. The best part about these? They're affordable and disposable, so you don't have to worry about them getting soiled. Wear them, appreciate them for all of their functional goodness, and then toss them and pretend like none of it ever happened. That's my plan, anyway!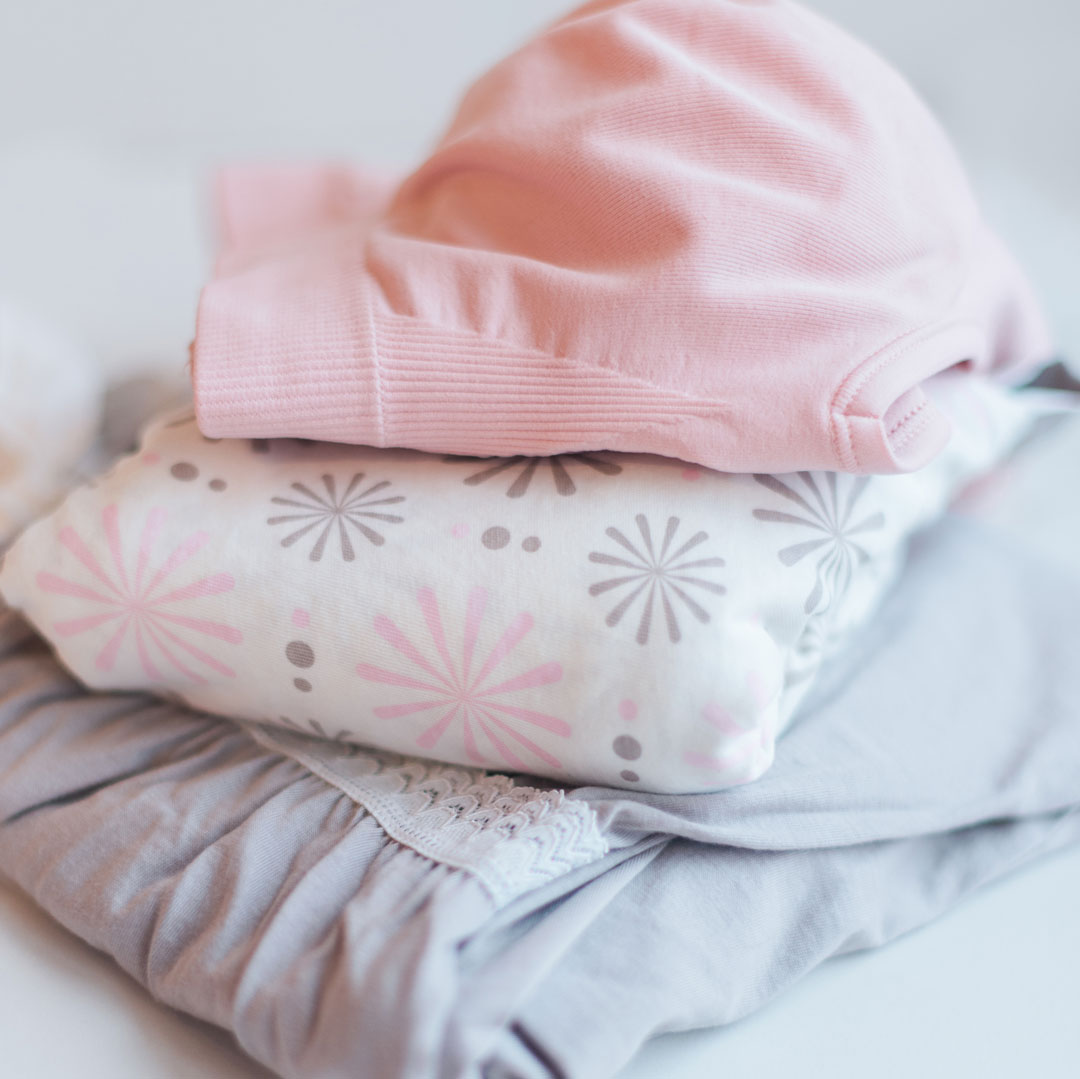 You can't go wrong when preparing for your post-birth needs with these essentials, mommas! These are just a few of my favorites from Figure 8 Maternity, but they have MANY options that fit the bill for your 'must-have' hospital go-to-bag pieces.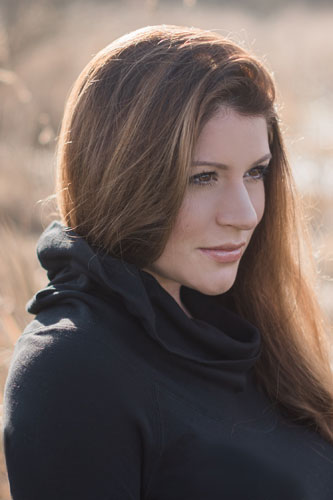 Janet Lin Andersen