figure8moms blog
SELF DOUBT IN MOTHERHOOD
A note from Stephanie- I just read this post and couldn't agree more. Self-doubt is always on my mind. Thanks Shannon for the reassuring words.
As a mom of four, most people think I've got this motherhood thing down. I mean, I've been at this gig for nearly eight years now- surely I'm just brimming with confidence and security in knowing the ropes, right?
I wish I could tell you that were true.
Four kids into motherhood and sure, there are some things that I've put on autopilot: I know I won't die from sleep deprivation, I've learned I'd rather take my baby with me than use the dreaded breast pump, and I can change a diaper faster than you can say "blowout". The mechanics of babyhood are indeed pretty intuitive to me by now. Unfortunately, the challenges of motherhood don't end there.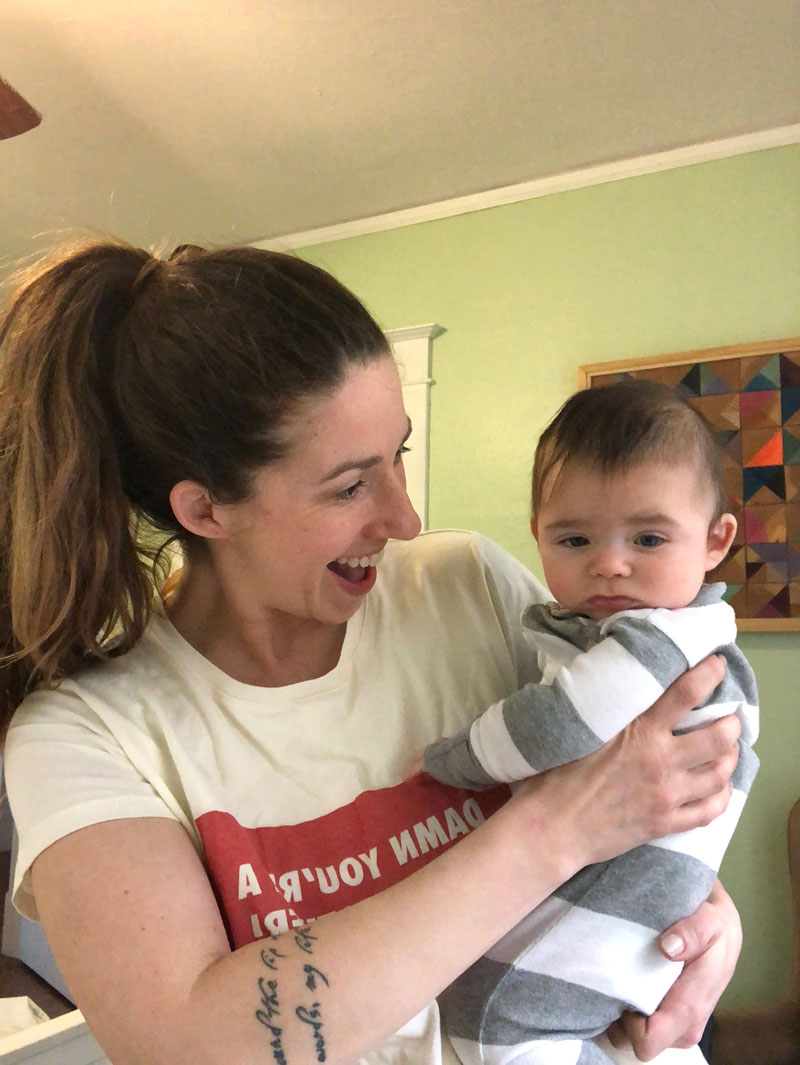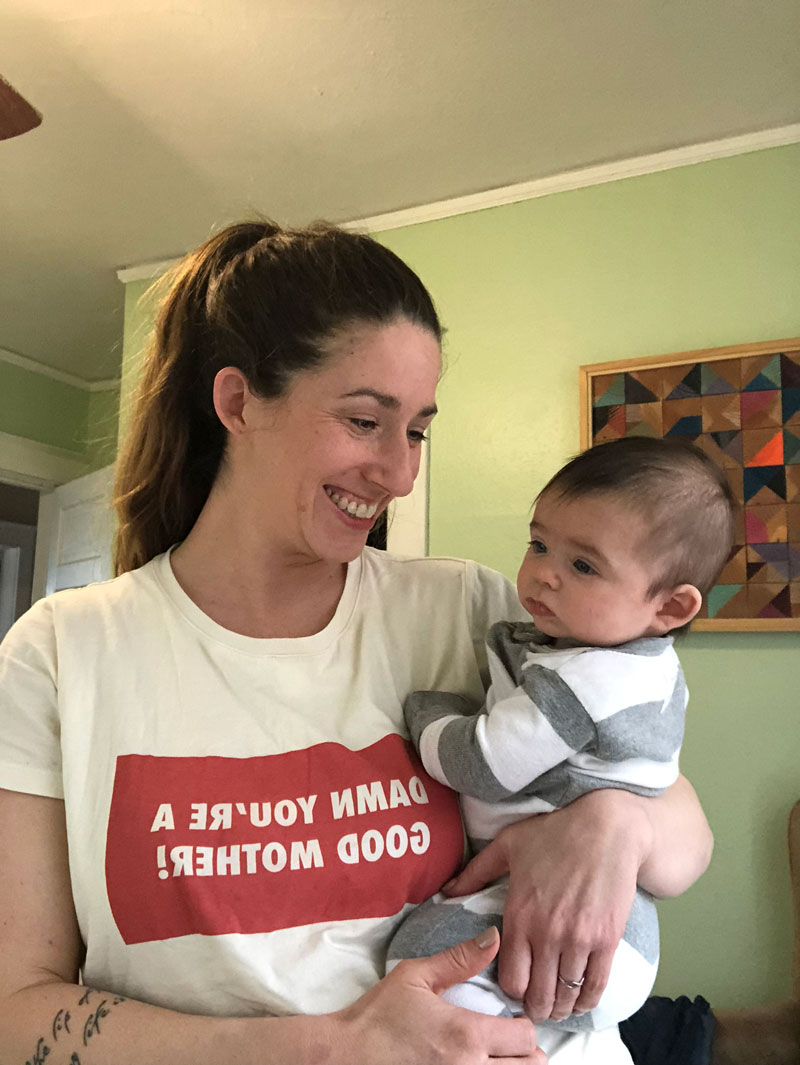 While I don't second-guess my "baby mom" choices anymore, the same isn't true for my older kids. Each day I'm confronted with troubling questions like, "Am I spending enough one-on-one time with each of them?", "How do I get my four-year-old to eat anything other than goldfish crackers?", "Am I approaching discipline in a consistent and helpful way?", "Should I be supervising this activity that I'm trying to ignore?", and on and on. And older moms tell me it only gets harder to navigate as they age.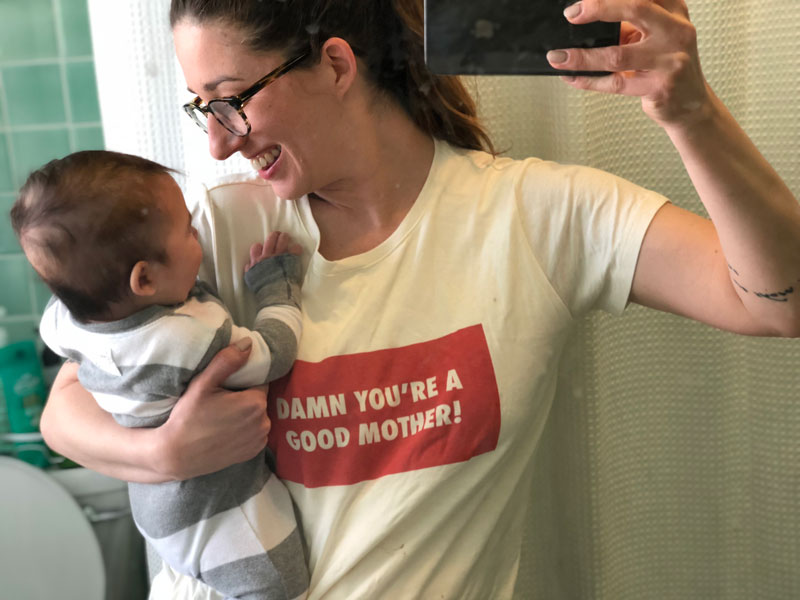 Like most moms, I desperately want to do a good job raising my children. I hope that they'll grow to be healthy, emotionally attuned, thoughtful people. But even on my best days, I wrestle with a lot of self-doubt. I wish there were a handbook for parenting; but alas, we're all left to figure out our own unique circumstances and unique kids on our own.
Self-doubt comes with the territory of parenting, and anyone who tells you otherwise is selling something. To counter that, we all need encouragement that we are in fact doing an awesome job at a demanding and complicated role. That's why I love this nursing t-shirt by Boob Design , and why it's become an absolute staple in my closet. Every time I catch a glimpse of myself in the mirror (or in the car window, as happened while loading groceries yesterday) it's like getting a high-five from the universe. I can't NOT smile when I see it.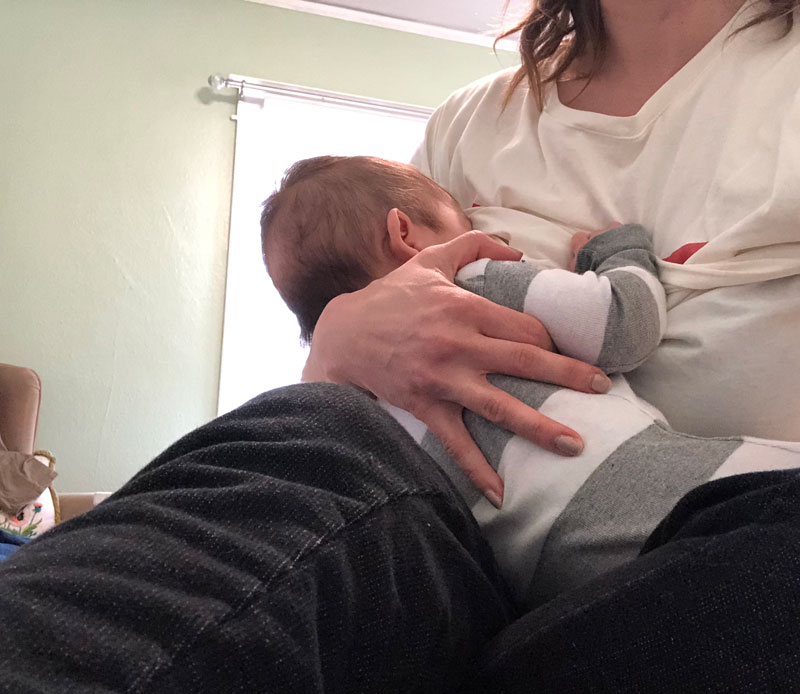 Even on the days when I've lost my temper, let them watch too much Netflix, or served cereal for dinner, wearing this shirt reminds me that I really am a good mother, because I'm committed to being one. That doesn't mean I won't make mistakes, have rough days, or worry over making the right choices; but being committed to being the best I can be for my kids does mean I'm doing a pretty damn good job. And I'm willing to bet you are, too.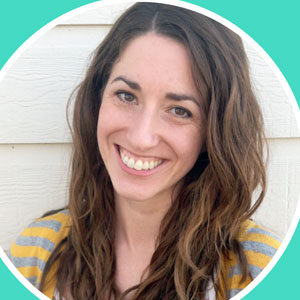 Shannon Evans