figure8moms blog
PREPARE FOR BREASTFEEDING SUCCESS BY PLANNING YOUR POSTPARTUM WARDROBE
After nursing one child into toddler-hood, I am starting to discover the joys and challenges of breastfeeding all over again with my 3-month-old baby. Too soon after my first, did I forget that, my boobs leak SO much in the beginning, how difficult getting a good latch can be, and how often a little baby nurses. But, once you get through those challenges, it does get easier and you'll find yourself creating a beautiful bond with your baby that will make overcoming the breastfeeding learning curve so worth it.
One key factor in succeeding at breastfeeding is having a proper wardrobe. Because you will be nursing at least every two hours (in the beginning), it's important to dress for the role. I can't tell you how many times my main frustration with nursing was simply due to my shirt not staying out of the way. With my second baby, I now know what works for nursing and what doesn't. I really wish I had known how to create a breastfeeding wardrobe from day one.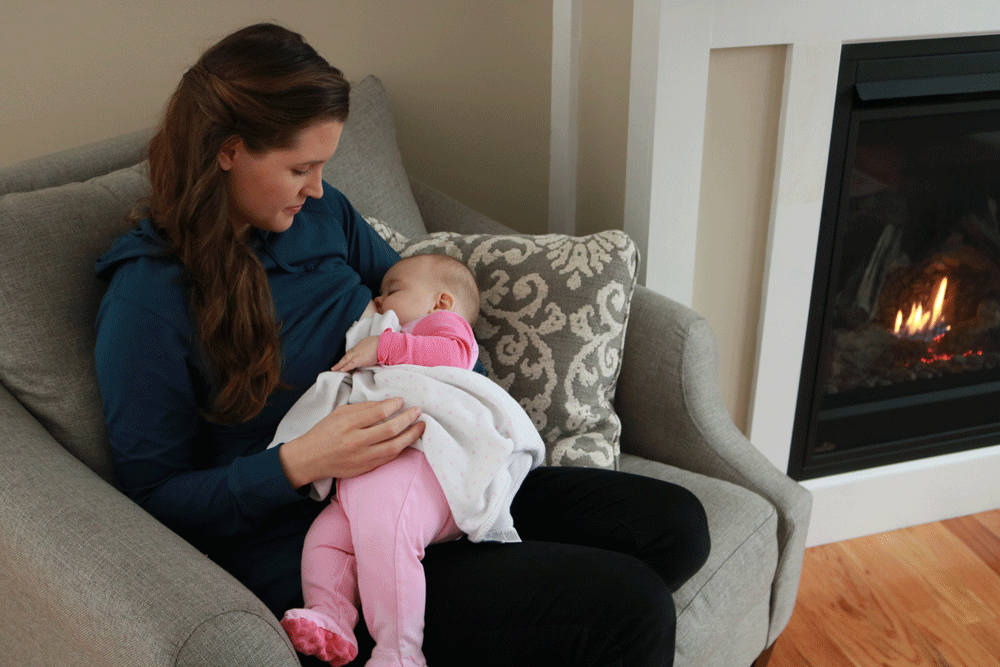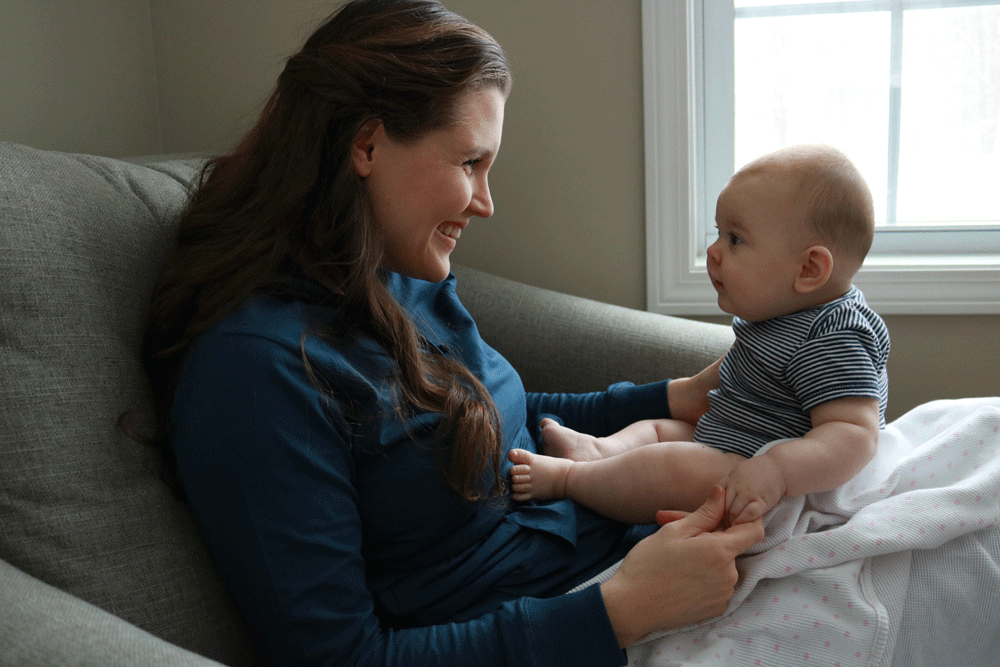 To start, I would assess your current wardrobe for items that will work postpartum. You probably won't want to wear the majority of your maternity tops since they will be too big, unless you focused on ones that were designed for both maternity and nursing. Next, invest in your wardrobe staples. There are a lot of options when it comes to nursing tops [of course, this all depends on how much you want to spend.] Here, I am going to focus on what I literally lived in for those first few months and still continue to use 3-months in.
1. A quality Nursing Bra
Ideally you want two or three of these… but to start, you absolutely need one. It is important the bra is wireless. A bra that has an underwire, or one that is too tight, can put pressure on your breast tissue and lead to clogged milk ducts (ouch). Also, as a side note, If your bra isn't supportive, it is very common to have breast pain. And, of course, you want to choose a nursing bra over a traditional bra simply because those one-handed clips make breastfeeding so much easier.
I have always loved to wear tank tops underneath my shirts [even before I started nursing]. I now wear nursing tank tops under my shirts so my stomach isn't cold when I am breastfeeding when I am wearing a normal (i.e. not built for nursing) shirt on top. In the summer, I only wore nursing tank tops and added a sweater or robe as a top layer for coverage. I also wear a nursing tank top to bed for night-time feedings. As you can see, it is a very versatile wardrobe breastfeeding staple. A lot of tank tops these days are now for maternity and nursing; two-in-one! There are even nursing tank tops that allow you to pump hands-free , which is amazing! On another note, I also love a good pajama set that includes a nursing tank top; it's the perfect addition to your hospital bag, perfect for pictures, and just great for after-baby, in general.
3. Leggings
I wore my maternity leggings throughout my first 6-months after baby. They were so comfy and flattering on my ever changing body. I personally preferred to fold down the belly panel, as this made it more comfortable for me. Leggings pair really well with almost all breastfeeding tops, too. The leggings were great because I also didn't have to keep buying new clothes every month as my body continued to change. While you don't need these to breastfeed… staying comfortable and having pants that always fit helped me succeed because it meant I could get ready faster each morning and focus more on nursing my baby and less on clothing.
4. A Warm Nursing Top or Sweater
For those of you who are having winter babies or plan to nurse through the winter months, you need a top that is easy to nurse in and will keep you covered. We live in New England and I remember having to nurse my baby outside on that first chilly day of fall. The last thing I wanted to do was unzip my lightweight jacket and lift my shirt up. Even inside, I love having something to wear that allows me to stay warm and easily nurse. A hoodie style sweatshirt is my preference because there are no zippers. I prefer not having zippers because you could accidentally scratch your baby on the zipper, and you don't want that! The zipper also makes it harder to cuddle up with baby on your chest. Sweaters designed for nursing are also a great option during the colder weather.
This nursing top by Boob Design that I am wearing has fleece lining over the bust to keep my boobs warms, so when baby is ready to nurse, they are not freezing...I love that.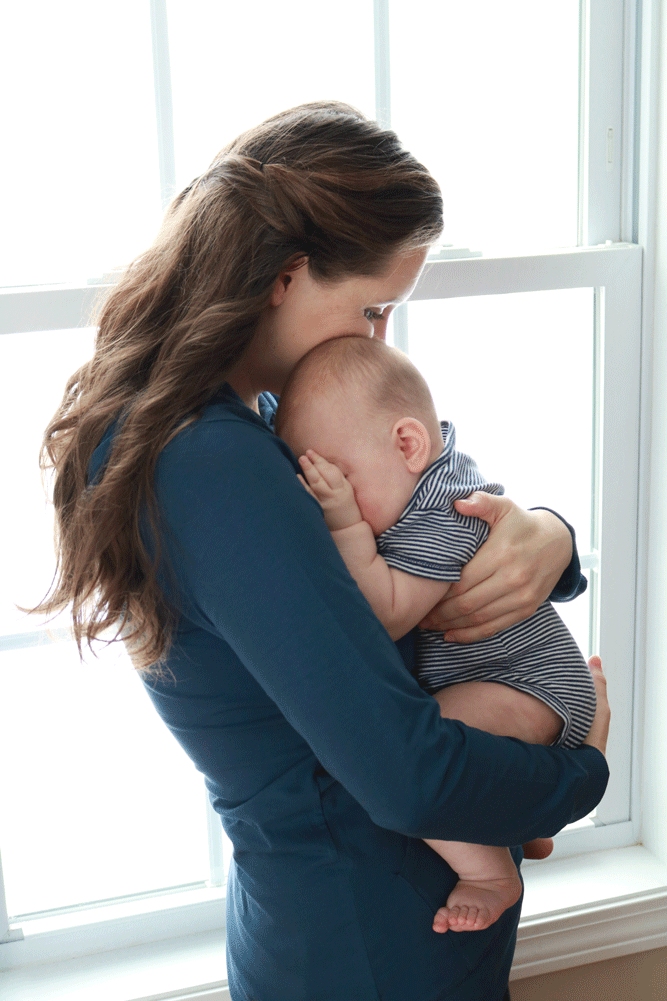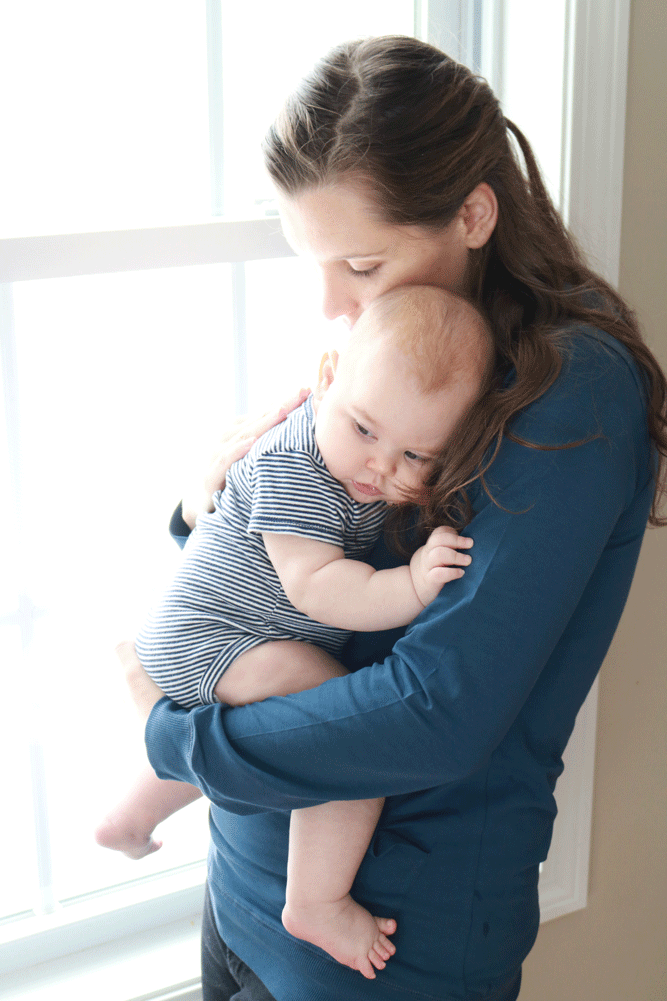 Set yourself up for breastfeeding success
Now that I have shared with you what I found to be essential staples in my after-baby breastfeeding wardrobe, you can continue from here based on your unique style, budget, and climate.
In addition to a breastfeeding wardrobe, a few things that have really helped me stick with nursing was preparing ahead of time with an On-line Breastfeeding Classes like this one. Educating my partner about breastfeeding, and finding a support network of other nursing mothers was a huge game changer for me.
You will be so glad to have stuck it out, because honestly, nothing has allowed me to feel closer to my baby and absolutely nothing in the world will ever compare to those baby cuddles you get during nursing. Happy Nursing!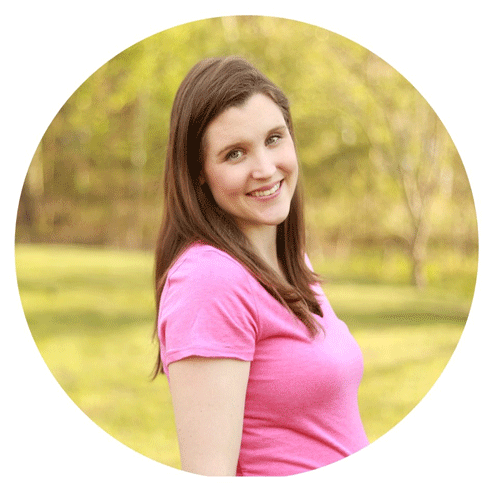 Trina | Mom Smart not Hard