figure8moms blog
SUPPORT IS CRUCIAL FOR PREGNANCY & POSTPARTUM FITNESS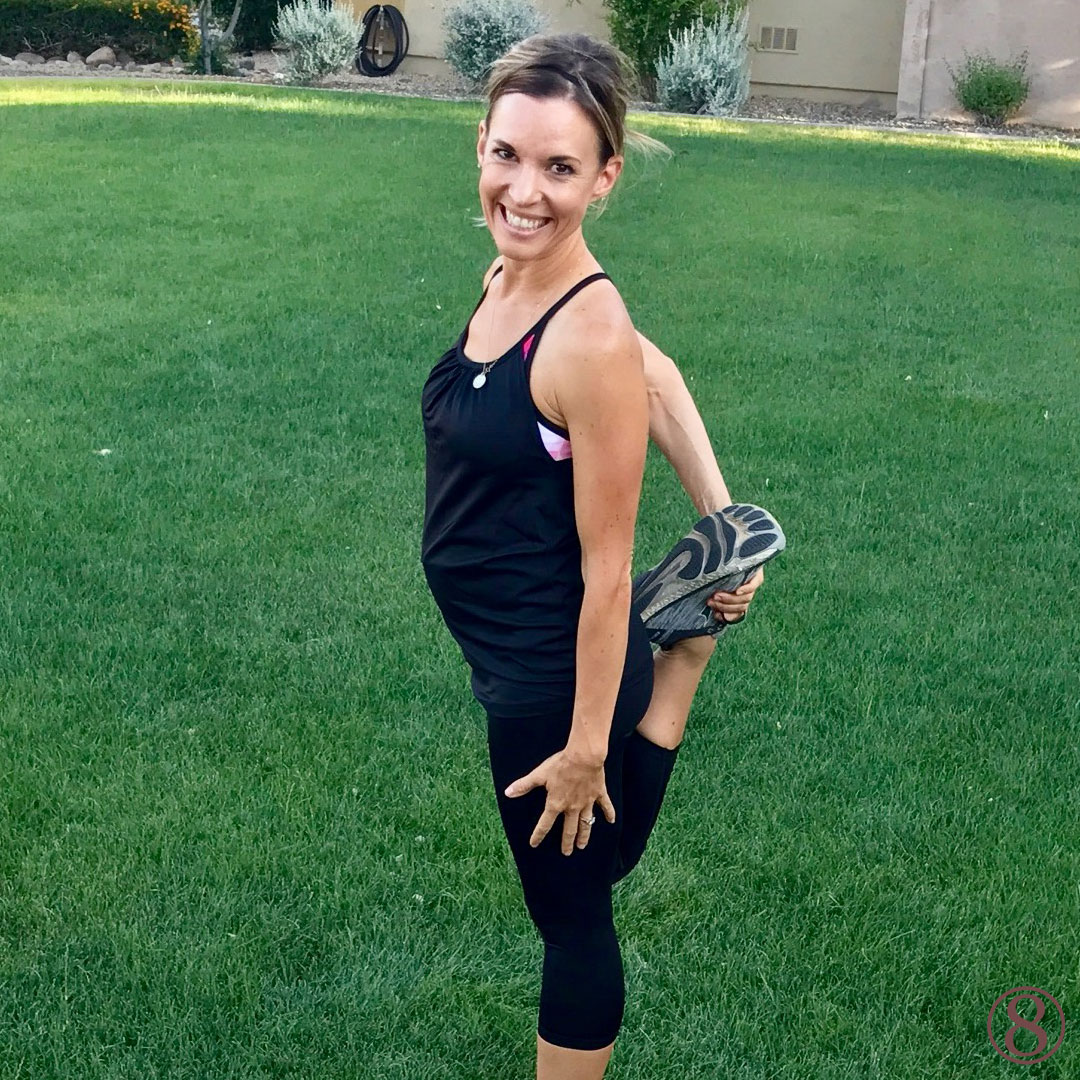 I was lucky enough to have a super healthy pregnancy - I ran over 1000 miles while carrying my baby girl. I also bounced back pretty quickly too and recently PR'd at a half marathon that I ran at 6 months postpartum with a time of 1:46:35.
So, I often get asked - "How can I have a fit pregnancy and be able to jump back into fitness again after having my baby?" It all boils down to SUPPORT, Having the support from your doctor, your spouse, and from your clothing and footwear will make ALL of the difference.
Of course you never want to begin any pre- or postnatal exercise program without the okay from your doctor. The benefits of exercising during pregnancy are tremendous, but still you want to speak with your doctor and get their approval on your workouts. Do what you can everyday. Many people have trouble exercising in the first trimester because of nausea or extreme fatigue (or both!) but typically that subsides and your energy will return around weeks 13-14, take advantage of this! There are certain exercise modifications as you and your baby belly grow that you'll want to be aware of as well. The standard time frame to wait before starting any postpartum exercise routine is 6-8 weeks, after having your checkup with your doctor. Think of that time period as your bodies healing phase and remember that often rest really is best. When I started up with my postpartum running routine, I did so around 4 weeks, but soon learned that that was way too soon and stopped. I resumed training around 8 weeks, and always took 1 (or usually 2) days off in between running days. Allow your body to rest and I promise you that long term, it will pay off.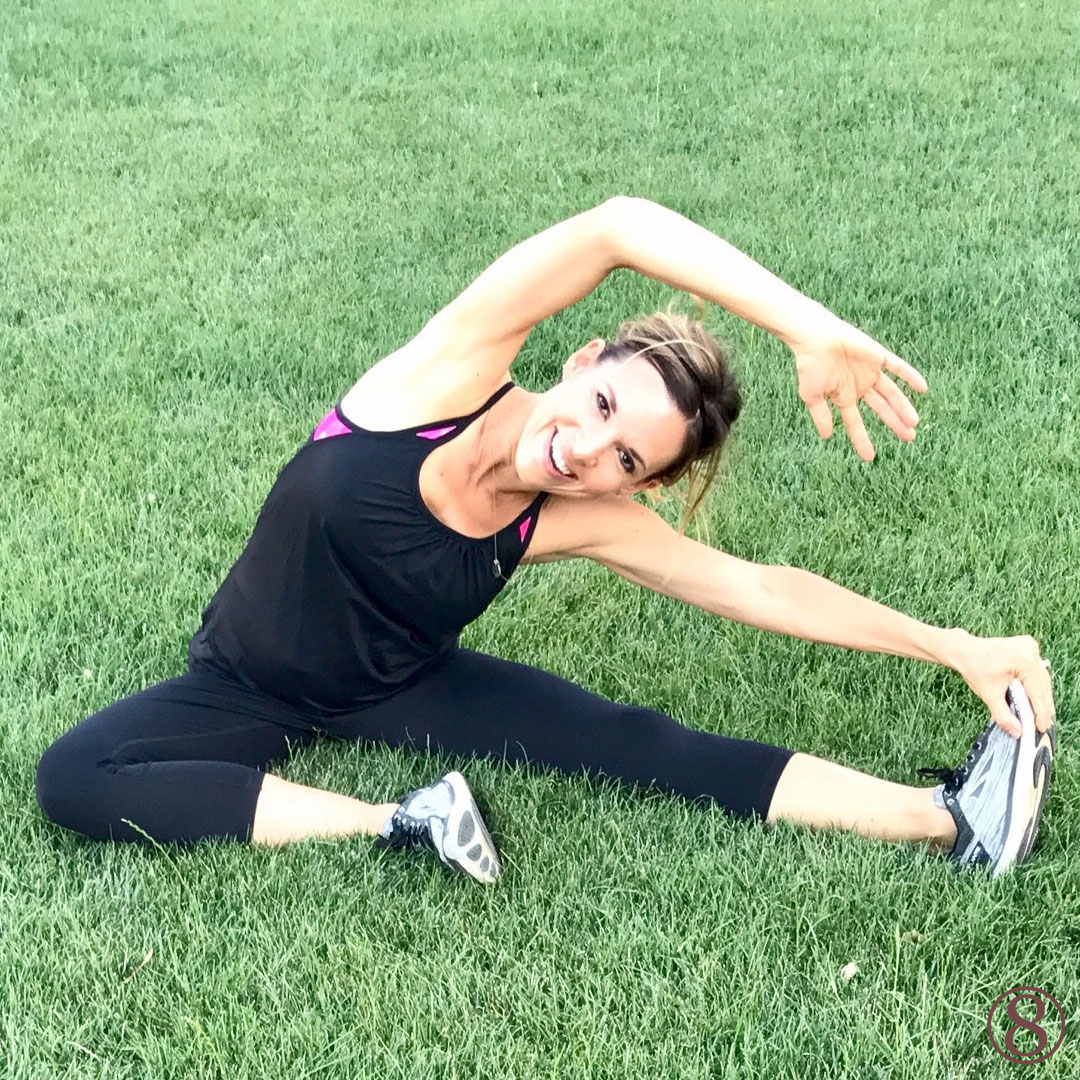 Having a supportive spouse is essential to any successful fitness routine. I believe that any successful marriage and parenthood is a true team effort and having a spouse that supports your fitness endeavors is important. I am a morning person and prefer to be the first one up in the house so I can have a little quiet time and then get my run in, typically returning while everyone is still asleep. My hubbie is happy to get up if one (or both!) of the kiddos wake up early that morning while I'm out. In turn, I take over kid watching duties later in the evening so he can go for his run or bike ride. Find a schedule that works for both you and your spouse and you'll both be happy and more fit!
The third element to any successful pregnancy or postpartum fitness routine is having supportive clothing. Investing in good quality, supportive active wear is such a key component to a successful pregnant and postpartum fitness routine. I recently got to try out a couple of pieces from the Spring Maternity Line at Figure 8 Maternity and I LOVE them! They are actually made for all stages of pregnancy and postpartum so they can accommodate a growing bump and then keep you supported when you resume your postpartum workouts as well.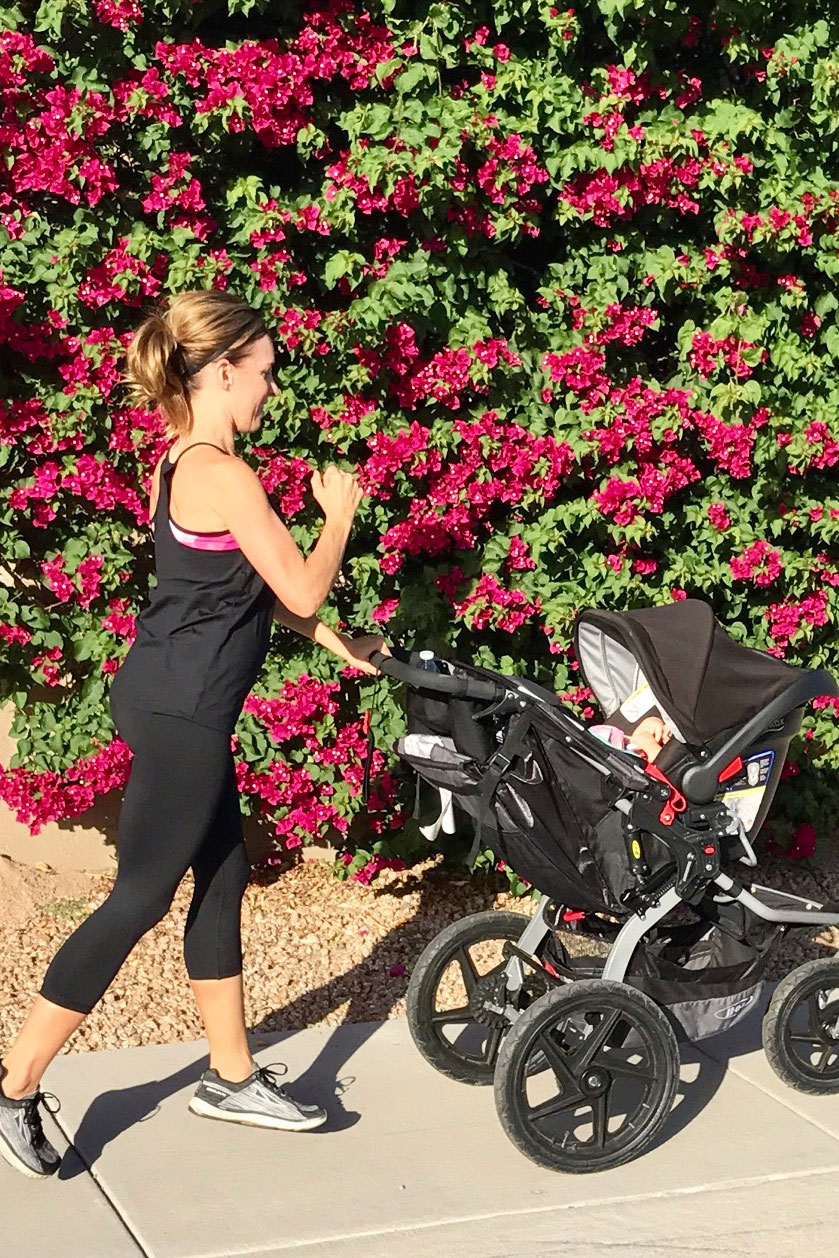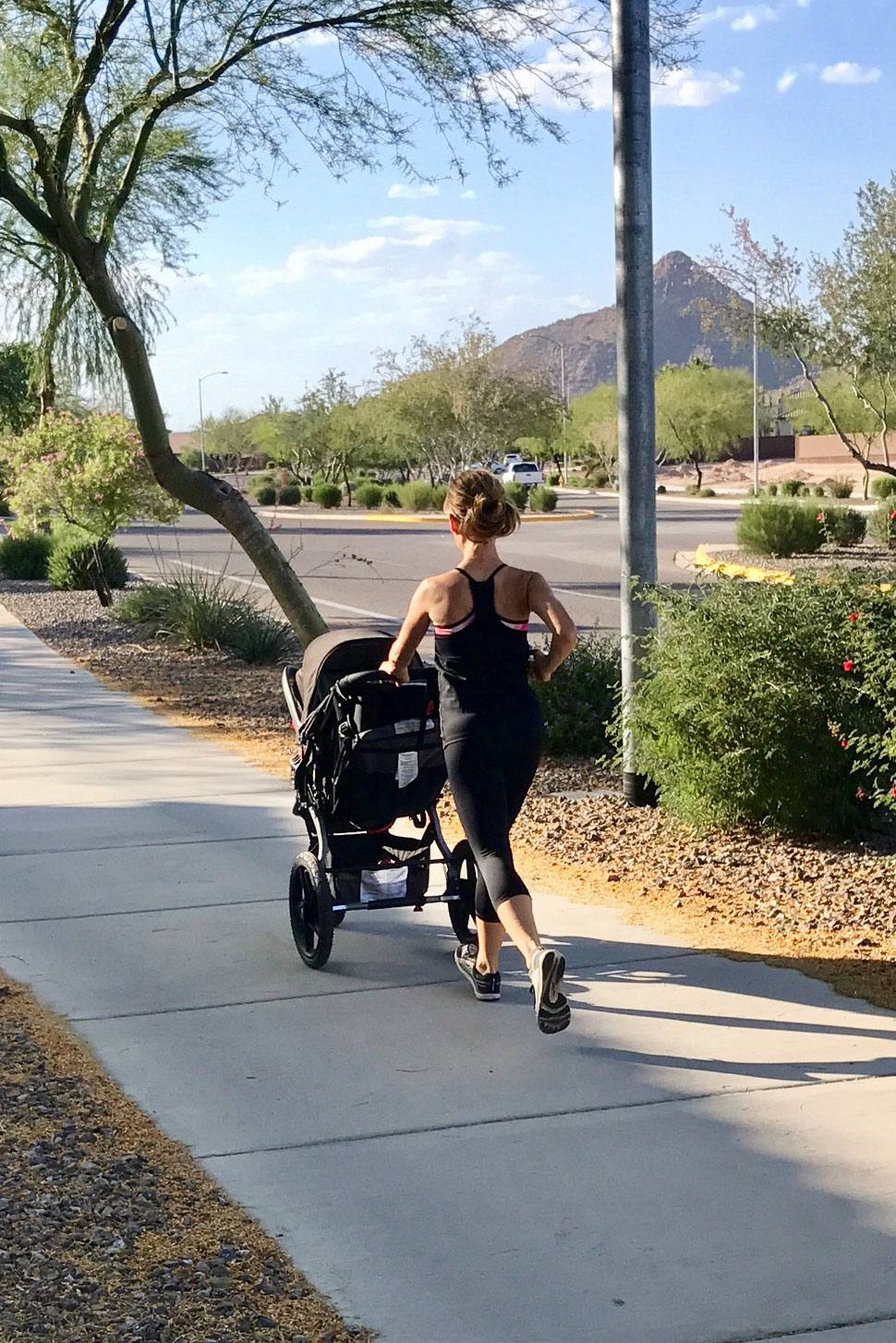 The Caily Energy Maternity & Nursing Exercise Tank is not only adorable, but super multi-functional as well. I loved the classic black styling and slim double straps, that perfectly showcased the pop of pink from the built in bra. The bra was super comfy and supportive and the material of the tank was an elasticized fabric (poly/elastane) that gave it so much stretch, without being baggy or frumpy, so I have no doubts that this could be a tank that you could wear for your entire pregnancy, and then comfortable continue using postpartum because it is also-super breastfeeding-friendly too!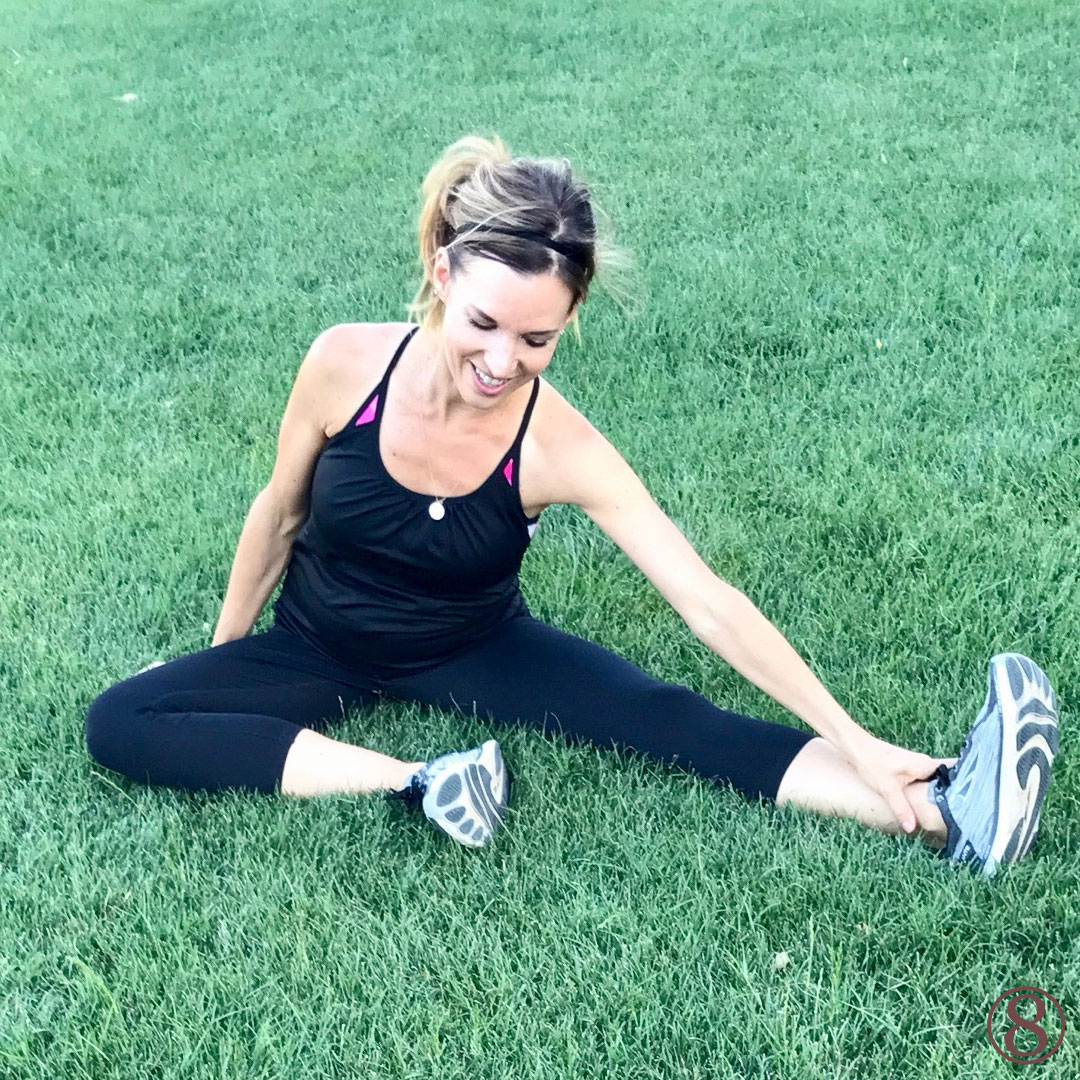 I was also excited to try the Caily Energy Maternity and Postpartum Exercise Crop Pants because I basically LIVE in crops and these did not disappoint! They were super flattering on and hit at the mid-calf (which I always think is the most flattering cut for a crop). They matched the Caily Energy Tank perfectly in a nice shade of black and were not sheer at all when bending over or squatting (so important!) My favorite feature on these though is the waistband. They are made with a super soft and supportive adjustable waistband that can comfortably be worn high snugly hug your growing bump, or folded down low, postpartum to still give you the extra support that you'll want. These crops are a MUST for any mama, but I think my c-section mamas will really really love these for pregnancy, postpartum and beyond! You WILL workout more often if you have clothing that fits your body, supports, and makes you feel GOOD.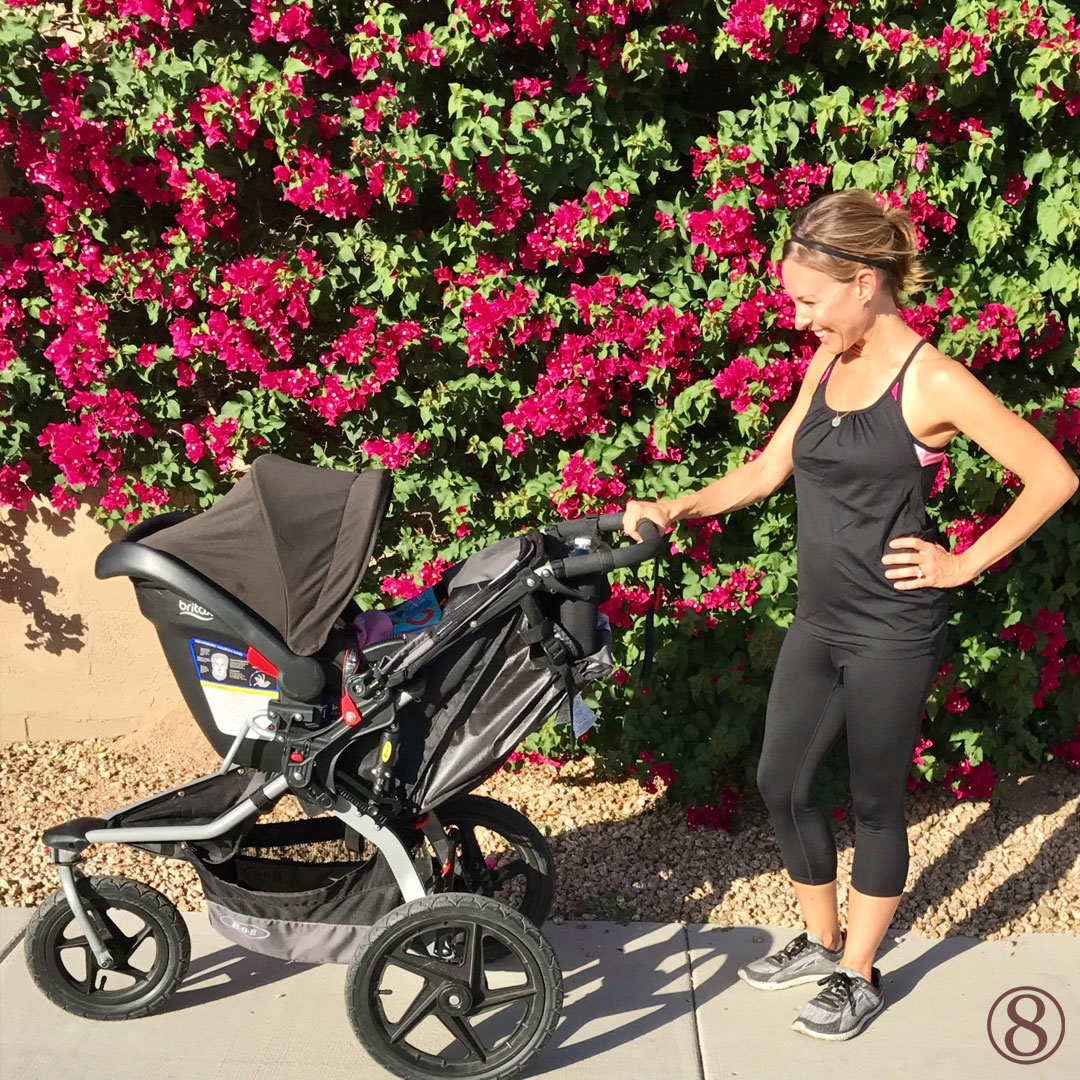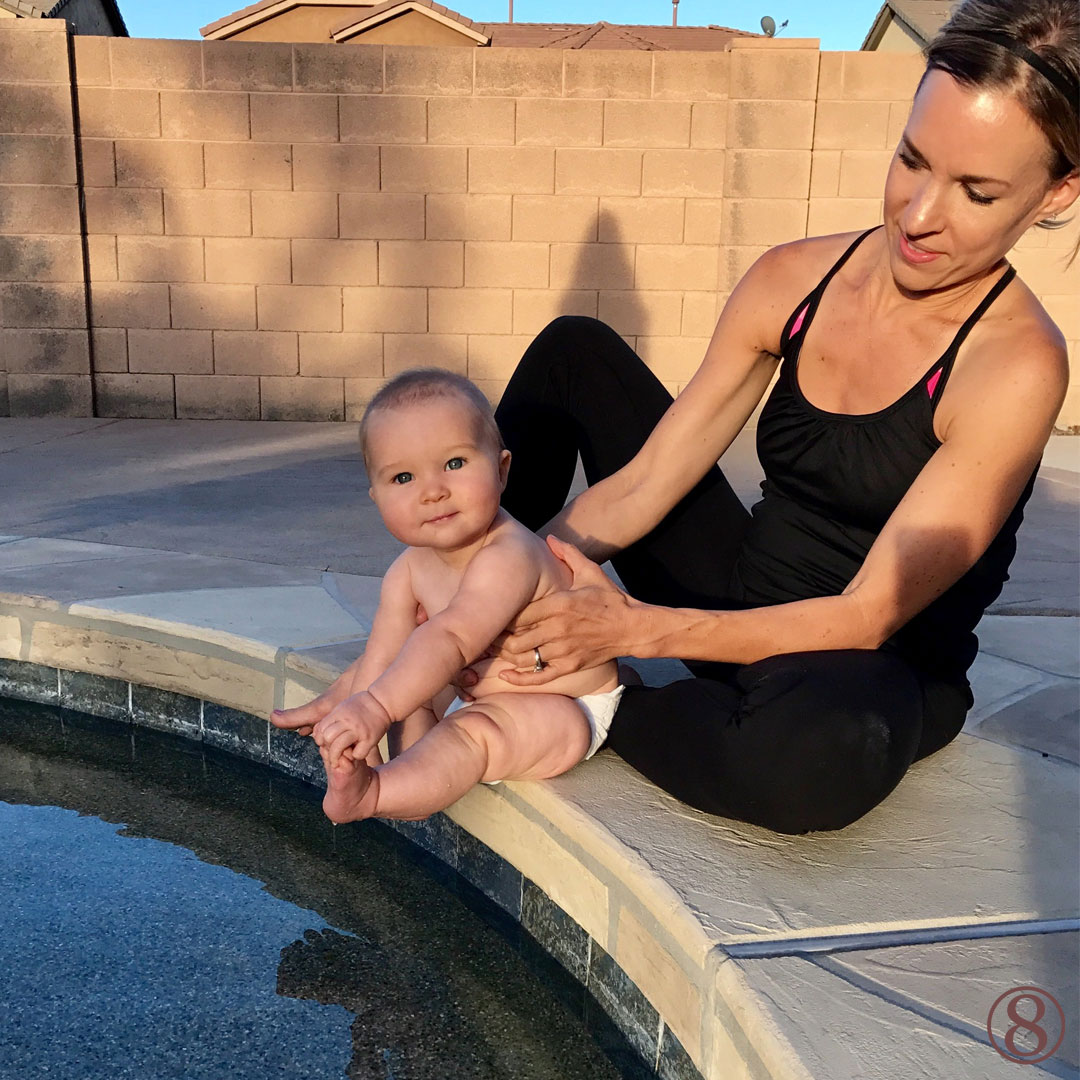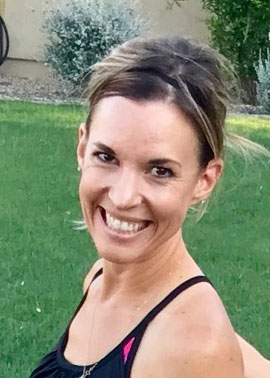 Amy Jay