figure8moms blog
HOW AMY JAY STRETCHES TO HEAL HER POSTPARTUM ACHES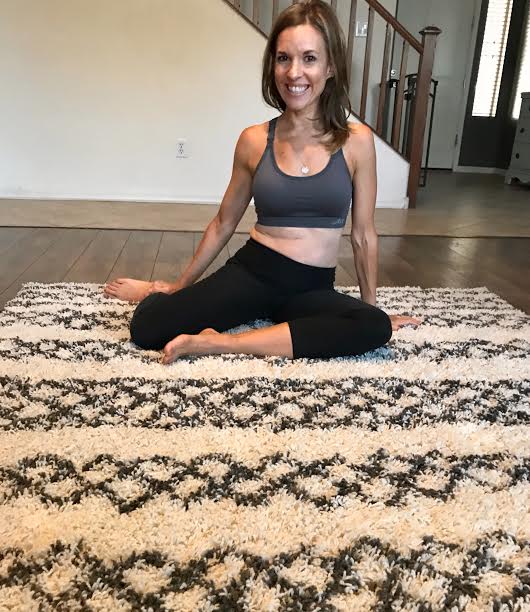 You spent the last nine months waiting for, and dreaming about, sweet baby snuggles and tender bonding time, and now your incredible miracle is here. The first few weeks of motherhood are warm and fuzzy, filled with soft baby cuddles and precious moments galore. You're still recovering from the hardest physical task you will likely ever endure (labor), and couple that with middle of the night feedings, and you probably ache in places you never knew were possible. I've outlined below some fantastic stretches designed to help combat some of the post common postpartum aches that women face. Once you get the okay from your doctor or midwife, give these a try!
Bird Dog –This stretch will help to strengthen and lengthen your lower back.

Come onto your hands and knees, engage your core and ab muscles, and keep your spine neutral. Simultaneously raise, straighten, and extend your left arm and right leg to parallel, pause and then return to stating position before switching legs. Repeat, alternating sides, several times.

Locust with Shoulder Bind – This helps release the tension in your upper back.

Lie face down on the floor, simultaneously raise your legs, toes pointed, while raising your arms and shoulders off the ground. Try to pull your shoulder blades together. Hold for a few seconds, return to starting position, and repeat several times.

Figure 4 – This will release tension in your lower back, stretch your glutes and open up your hips

Lie on your back, bend and bring your right leg towards your chest by grasping the back of your right thigh. Bring your left leg up and cross your ankle over the right knee. Stay here and feel the stretch, or if you wish, rock slightly side to side to bring a little more fluidity to your hips. Hold for a few counts and then switch legs. Repeat several times.

Flank – This will help open up your hips and release tension.

Lie on your back, extending your arms out, drop your thighs to one side. Place the foot of your top leg on top of the knee of your bottom leg, and look in the same direction that the soles of your feet are facing. Hold for a few counts and then switches directions and sides. Repeat several times.

Butterfly – This will help open up your hips and relieve tiredness (!)

Sit upright, drop your knees to the ground, and bring the soles of your feet together, touching. Open your feet like a book and lean forward into your stretch, being mindful to maintain a neutral spine. Hold for a few counts and then repeat several times.

The new Annee Matthews Seamless Sports Maternity and Nursing Yoga Bra by Figure 8 Maternity was the perfect outfit for completing this postpartum stretching circuit. Wearing a great fitting sports bra while stretching helps bring focus to your posture and form. This is an extremely versatile bra that can be worn during pregnancy, postpartum, and beyond! It has discreet front nursing clips, and a full fold-down cups, so that pausing to nurse your babe is never a hassle. Its buttery softness and seamless design makes it a bra that I will reach for all day, every day, not just for sweat sessions. The keyhole back is a super cute design element that is also functional, keeping me cool during my practice. Its wide straps and thoughtful design make it truly the most comfortable nursing sports bra I've ever owned!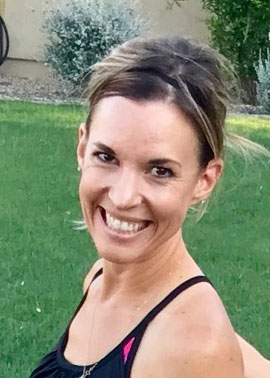 Amy Jay