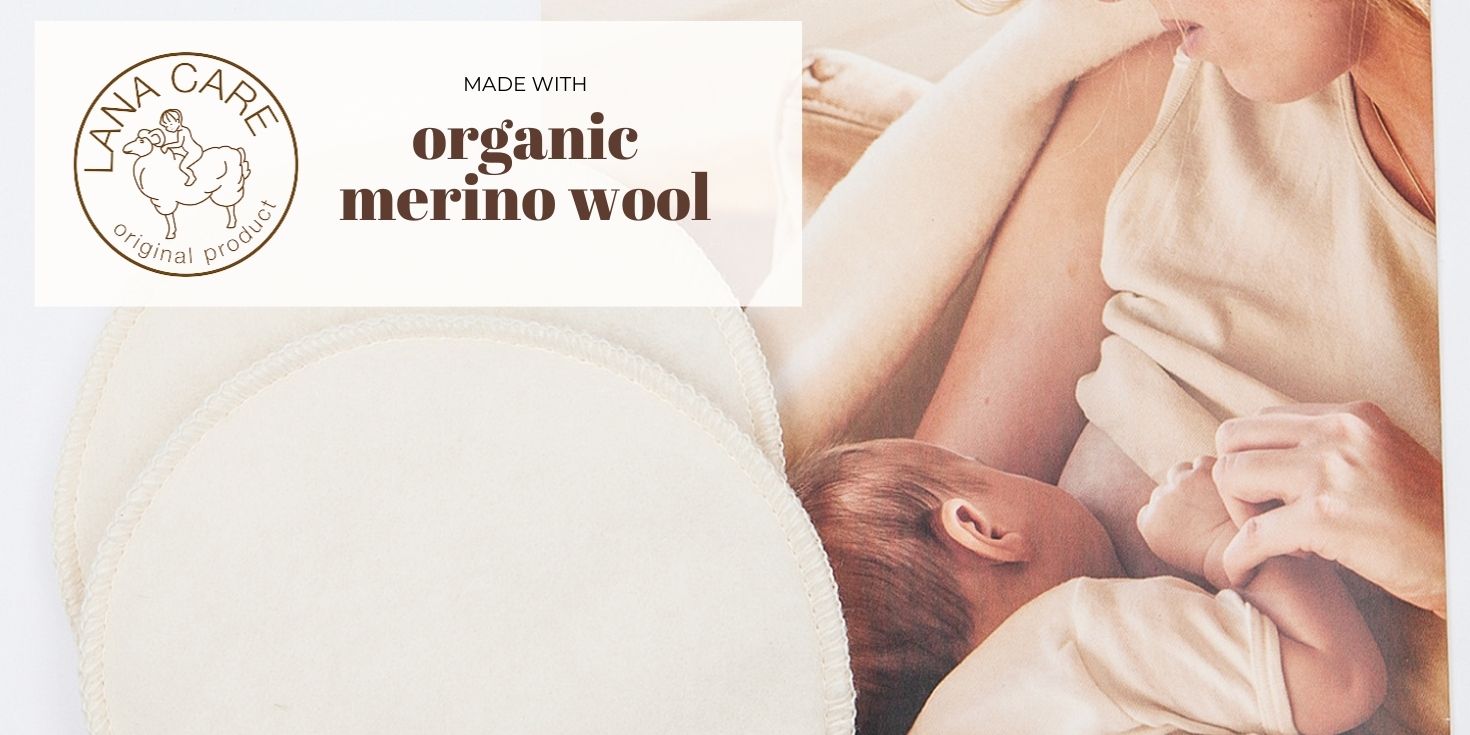 LANACare Organic Merino Wool Nursing Pads
For centuries, Scandinavian midwives have advised nursing moms to keep their breasts warm and out of wind and draft. LANACare Organic Wool Nursing Pads provide gentle consistent warmth while keeping you comfortably dry. Gentle consistent warmth protects a nursing mom from breastfeeding complications such as plugged ducts, mastitis and nipple vasospasm (Raynaud's). It also dilates the blood vessels and promotes good circulation.
Why Wool Nursing Pads?
The natural qualities of organic untreated wool make it an ideal material for nursing pads:
Gentle constant warmth to prevent plugged ducts, mastitis and nipple vasospasm
Super soft merino wool feels great against your skin
Comfortable breathable warmth for all climates
Wool wicks away moisture and feels warm and dry even when wet, never cold or clammy like cotton or disposable pads
Lanolin in the wool promotes healing of sore nipples
Natural wool is self-cleansing and anti-bacterial making it very easy to care for
Why LANACare?
Ethically Sourced Chemical-free Wool
LANACare wool nursing pads are produced with the utmost care using kbT, GOTS, IVN Best Certified Organic Merino Wool sourced from mulesing-free sheep in Patagonia. The wool is incredibly soft and gentle due to a special patented processing method.
Easy Care
You'll only need 2-3 pairs of LANACare pads. Unlike other pads, wool nursing pads are self-cleansing do not need to be washed after every wear.
Best Coverage
LANACare pads are larger than typical pads to provide your breasts with optimal warming. The oval shaped pad covers the largest area and is recommended for women who experience plugged ducts in the armpit area.