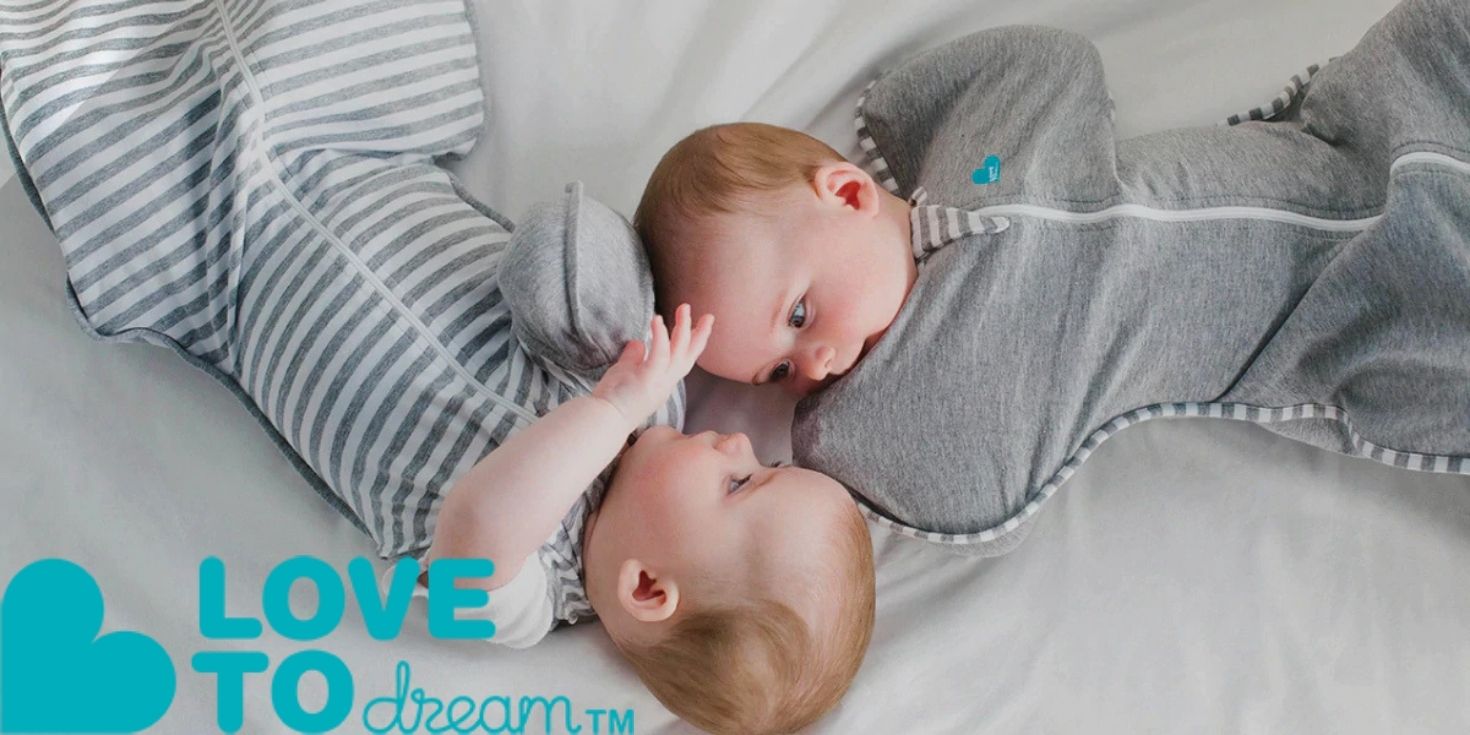 Love to Dream
Maker of award-winning swaddles that has helped millions of babies and their parents sleep better! Love to Dream's 3 stage sleep system is thoughtfully designed around baby's developmental needs and made to be very easy to use.
Stage 1: Swaddling

Swaddling helps newborns to sleep better by calming their startle reflex. The SWADDLE UP™ offers the following advantages to traditional swaddles:

Natural Arms Up sleep position
Allows baby to bring their hands to face and mouth for self-soothing
Ease of swaddling & Double zip that allows diaper changes without unswaddling

Stage 2: Transitional

Once baby starts showing signs of rolling, the SWADDLE UP™ TRANSITION BAG allows you to gently transition your baby to "arms-free" independent sleep.

Gentle transition from swaddling to independent sleep
Zip-off wings to free one arm or both arms
Maintains snug, secure feeling of being swaddled

Stage 3: Independent Sleep

The LOVE TO DREAM SLEEP BAG™ & LOVE TO DREAM SLEEP SUIT™ are wearable blankets for tots.

Eliminates the need for loose blankets
A safer more comfortable sleep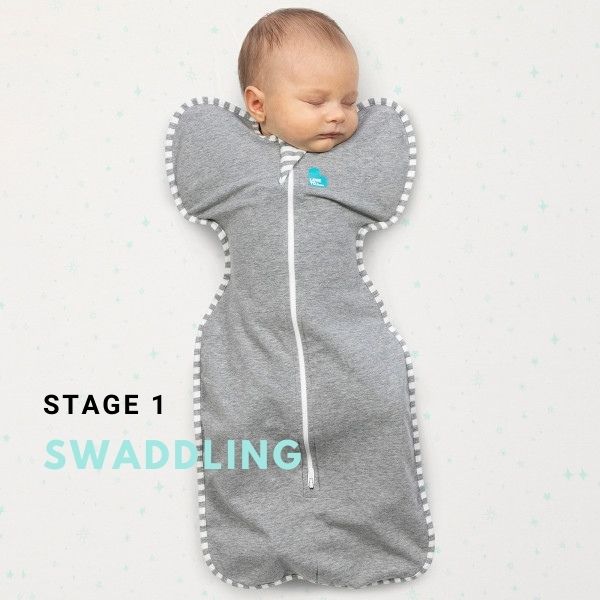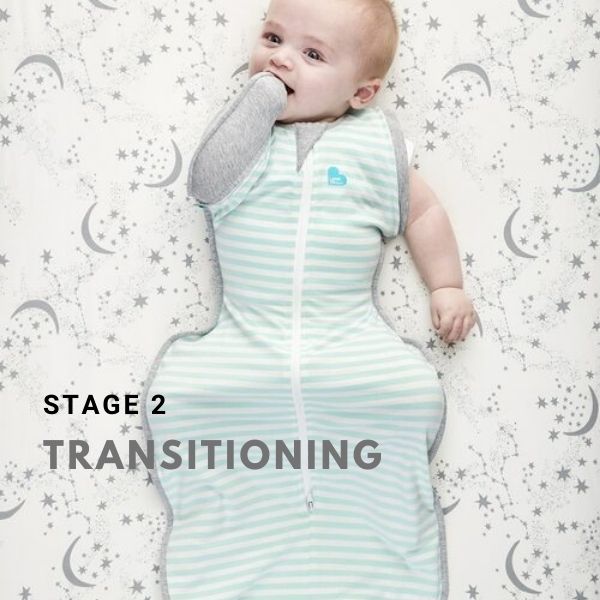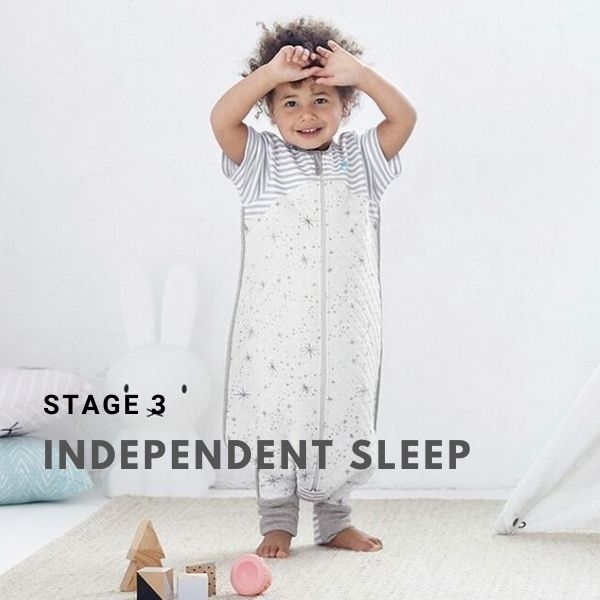 SWADDLE UP™ from Day One for Better Sleep
Is your baby not sleeping well in the traditional arms down swaddle position? SWADDLE UP™ is the patented sleep solution that allows babies to sleep in their natural ARMS UP position. This allows babies to self-soothe by touching their face and sucking on their hands, just like they did in the womb.
---
TOG Rating & Dressing Your Baby for the Right Temperature
TOG stands for 'Thermal Overall Grade', which is a unit of measurement used to calculate the thermal insulation of a product, usually in the textile industry. TOG ratings help parents select the right sleepwear for baby's room temperature.
0.2 TOG - ideal for room temperatures between 75°F and 81°F
1.0 TOG - ideal for room temperatures between 68°F and 75°F
2.5 TOG - ideal for room temperatures between 61°F and 68°F
3.5 TOG - ideal for room temperatures below 61°F
How should I dress my baby under the LOVE TO DREAM SWADDLE UP™?
Overheating has been linked to SIDS so it is very important to ensure your baby does not overheat. The SWADDLE UP™ has been designed to eliminate multiple layers of wrapping. The table below provides you with guidelines around how to dress your baby based on the room temperature.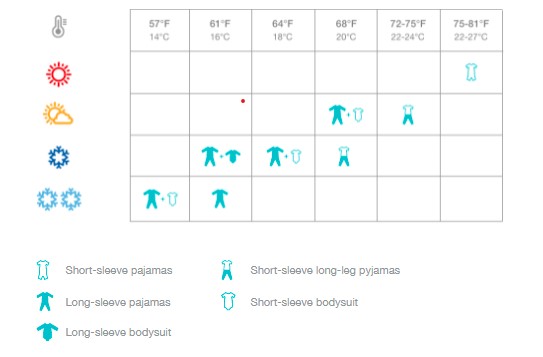 What size SWADDLE UP™ should I get for my baby?
Select sizing according to your baby's weight and do not upsize in anticipation of baby's growth. It is not safe for your baby to wear a swaddle that is too big and loose at the neckline.
Are LOVE TO DREAM garments treated with flame retardants?
No.
Figure 8 Moms is rated





@google
and
@figure8moms