---
Vim & Vigr - Stylish Compression Socks Everyone Loves to Wear
Once we put on our first pair of Vim & Vigr Compression Socks, we were hooked. They are must-have for pregnant and post-baby legs to reduce the discomfort of swelling and prevent varicose veins. But really, they are for everyone. We wear them at the office - they improve blood circulation when you spend many hours sitting. Our warehouse staff who are on their feet a lot love them because they give tired legs an energizing squeeze. Vim & Vigr's stylish vibe makes compression socks a fun, fashion forward daily accessory.
They Put the Spring into Your Step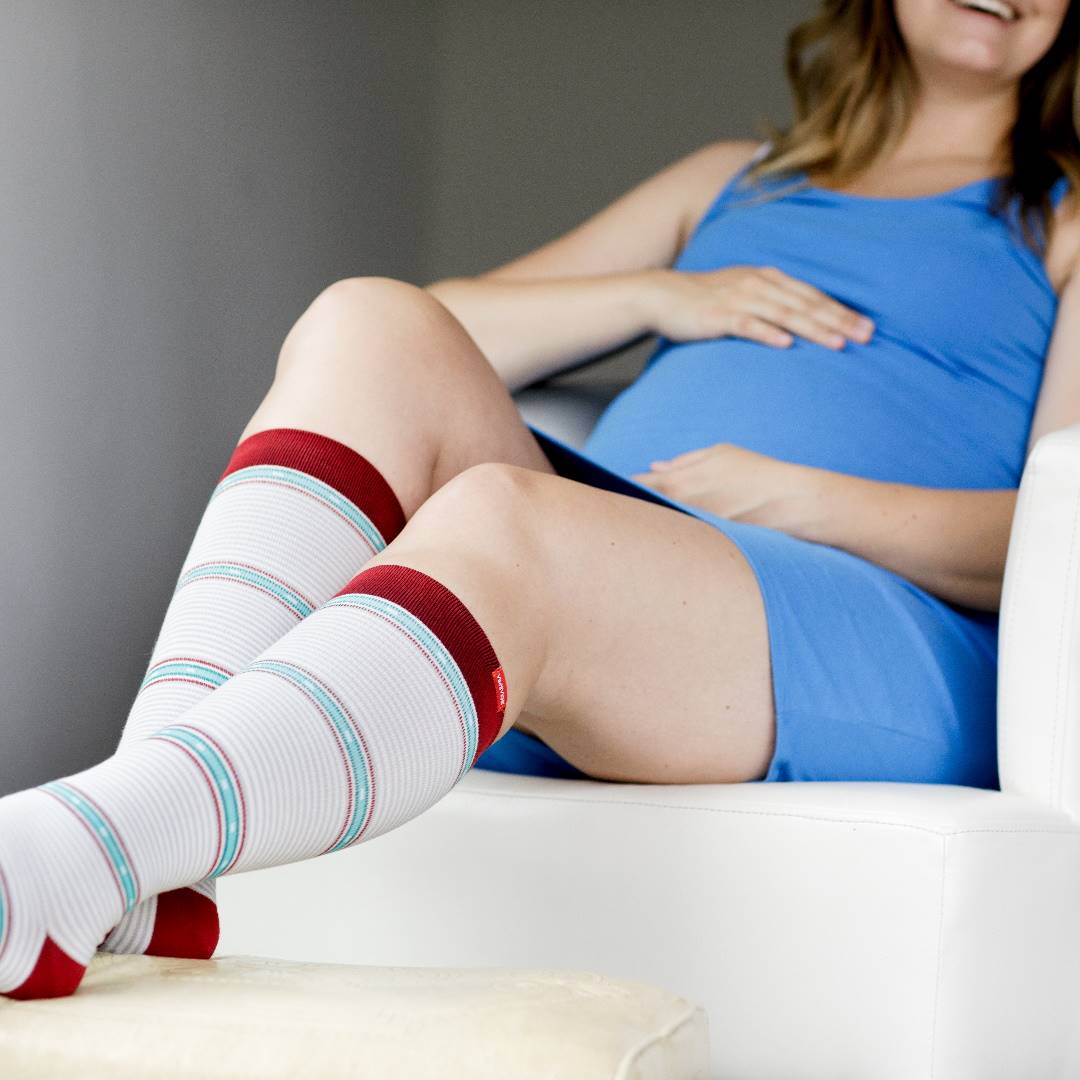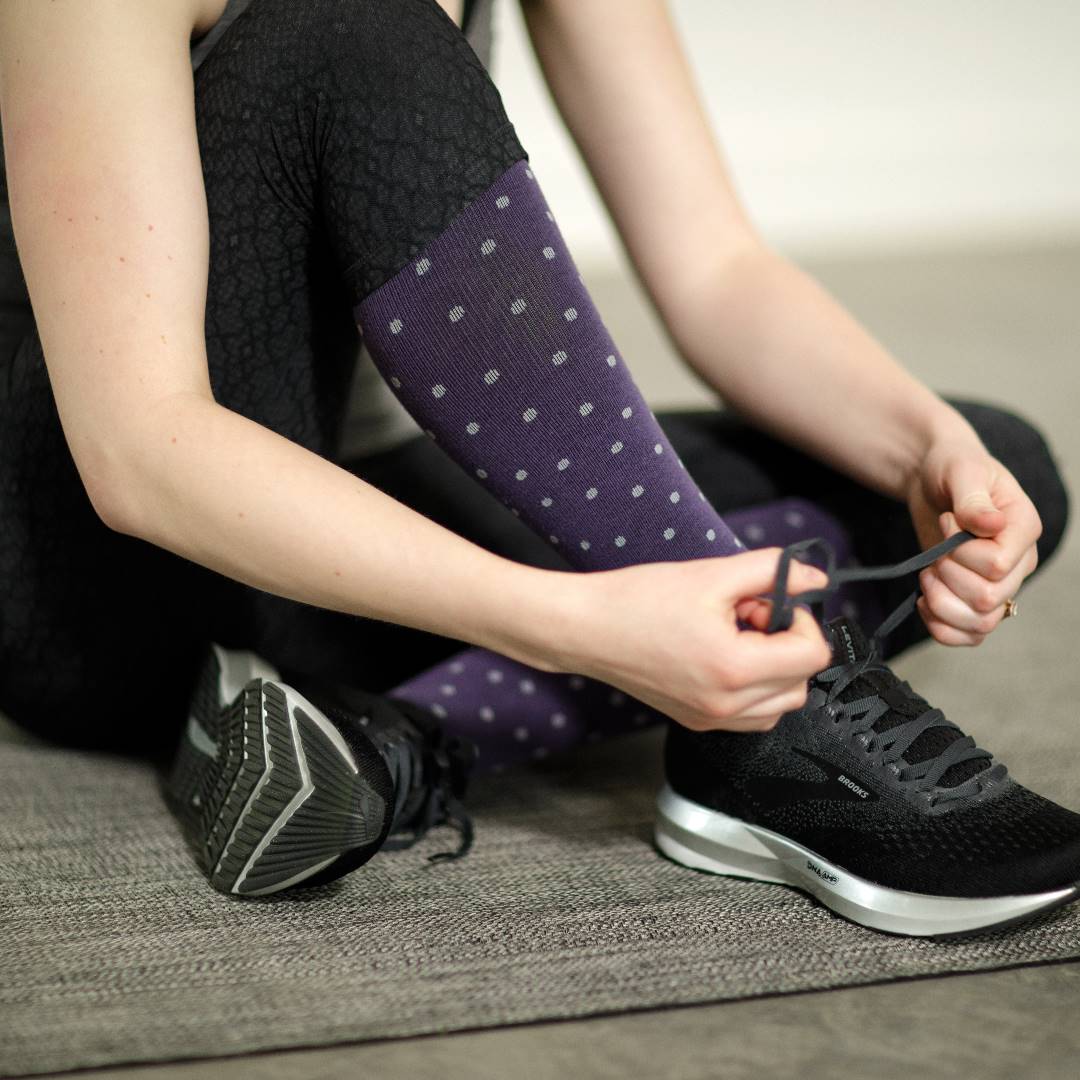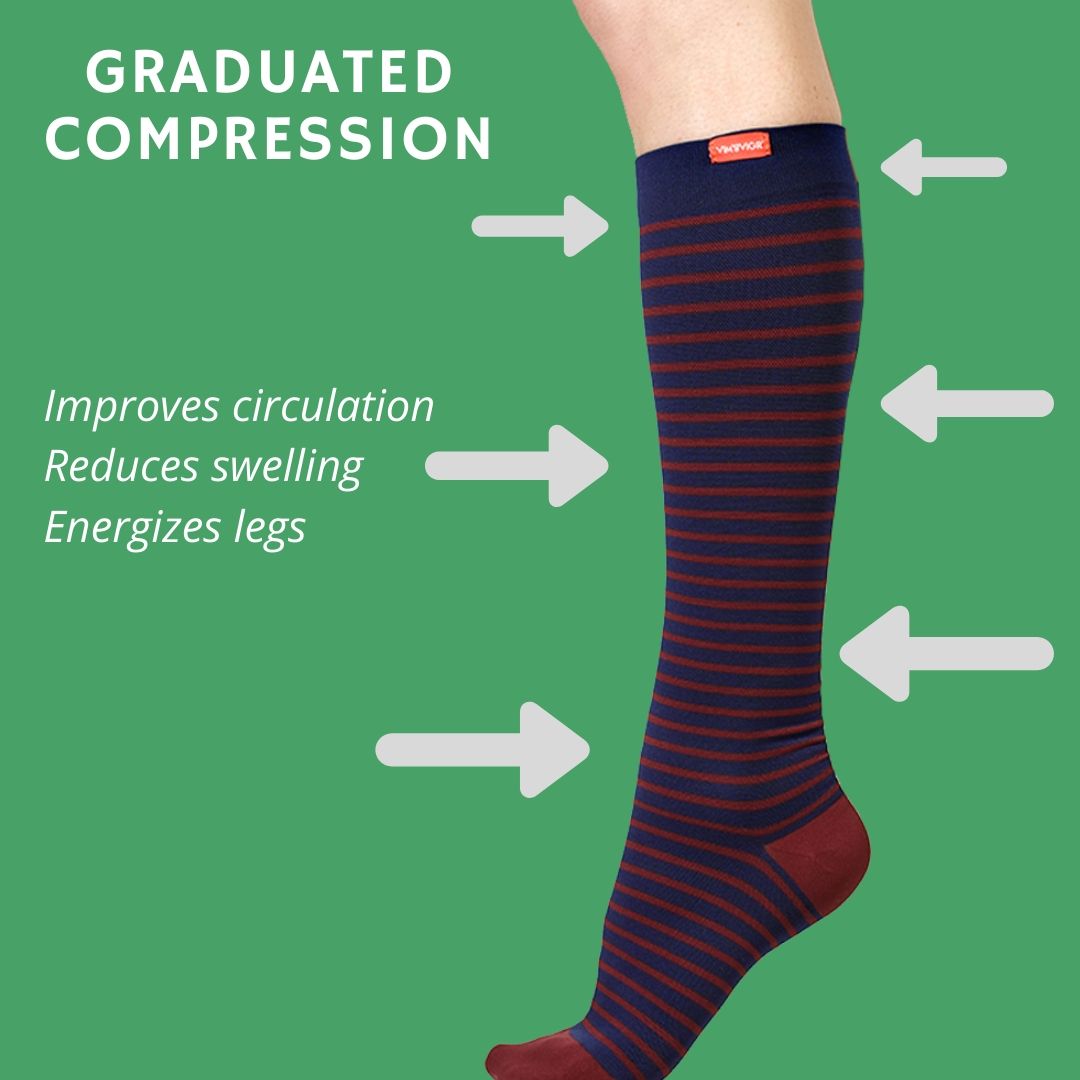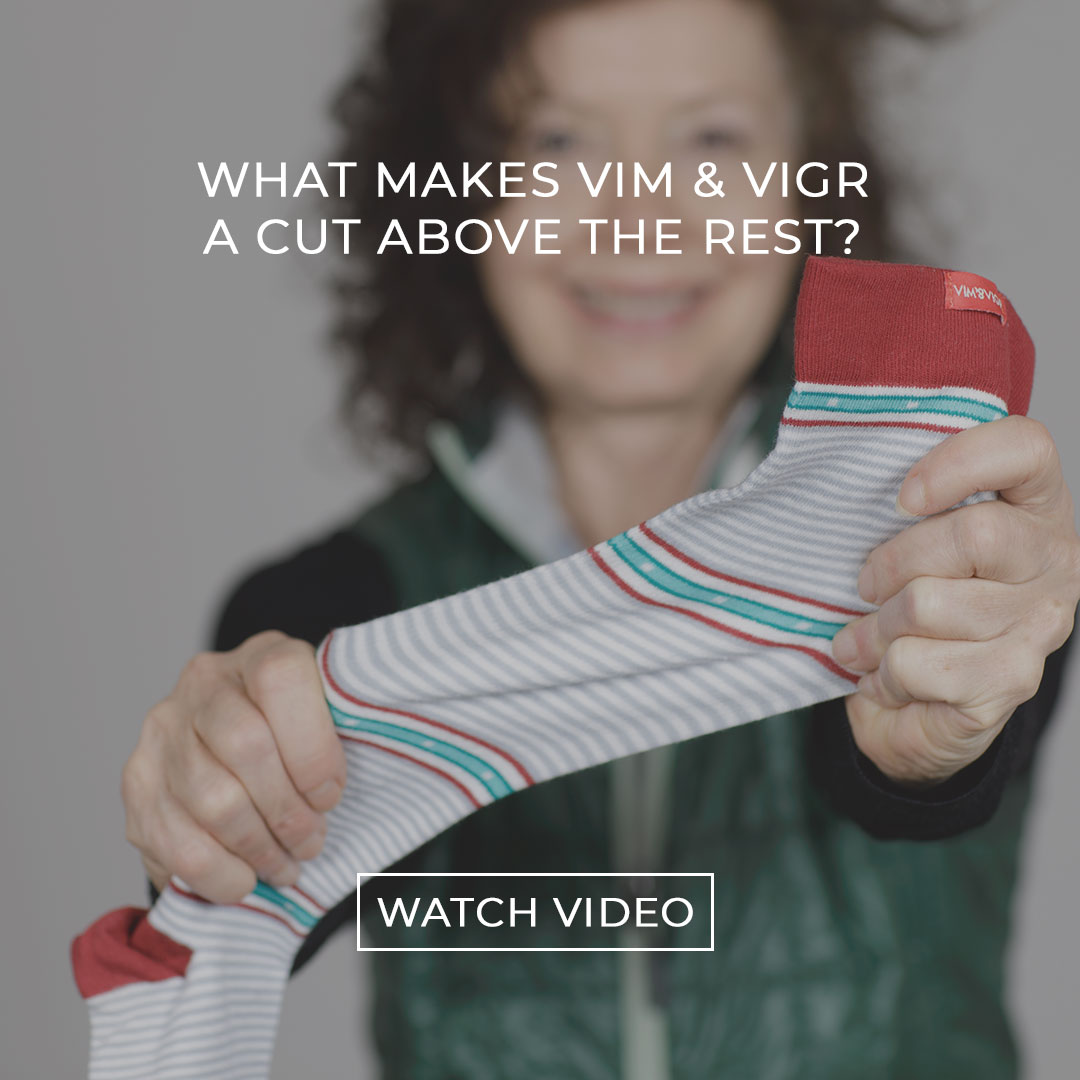 ---
Which Type of Compression Sock Is Best for You?
Compression Level
15-20mmHg is ideal for pregnancy, travel, mild to moderate edema, varicose veins & all-day, everyday support

20-30mmhg is medical-grade compression and offers a higher level of support. Commonly used for moderate edema, lymphedema, Deep Vein Thrombosis (DVT), pre and post-surgical applications, moderate spider and varicose veins. Please consult your healthcare provider before choosing this level of support.
VIM & VIGR Fabrics

Cotton

Premium natural cotton fiber for those who prefer natural fabrics
Multi-dimensional weave for comfort and breathability
200 needle-count

Nylon

Choose nylon for superior strength and stretch
Multi-dimensional weave for breathability
400 needle-count for strength & flexibility

Moisture-Wick Nylon

Lightweight, moisture-wicking fabric keeps you comfortably dry
400 needle-count for superior flexibility and comfort

Merino Wool

Warmth that is naturally breathable, moisture-wicking and odor-fighting
Sustainably sourced, high-quality, double-covered elastic fibers
300 needle-count
If it's your first time wearing compression socks, we recommend starting with the fabric that's most common in your sock drawer.
---
How Do Compression Socks Help During Pregnancy?
Reduce swelling, improve circulation & prevent varicose veins
Swelling is common during pregnancy due to the accumulation of extra fluid in the body and the increase of blood volume. The increasing weight of the growing uterus also puts additional pressure on the veins in your legs. Vim & Vigr socks provide medical-grade graduated compression designed to help circulate blood back to the heart. This relieves swelling and reduces the pressure on your veins.
Who Else Benefits from Compression Socks?
Diabetics, athletes, anyone who is on their feet a lot, and anyone who spends a lot of time sitting down. For air travelers, they reduce the risk of DVT (Deep Vein Thrombosis). Compression socks are also for anyone who could use a little boost.
Figure 8 Moms is rated





@google
and
@figure8moms