ReCore Fitness Post-Natal FITsplint™- Ultimate Postnatal Recovery
Black
After pregnancy, women are dealing with some degree of abdominal separation and weak core muscles and tissue. The FITsplint can gently splint and support the stretched tissue. For optimal recovery, it's recommend to wear the FITsplint postpartum for 4-6 weeks while doing corrective core exercise. The FITsplint includes 5 ReCORE exercises to get women started.
Splints abdominal separation or diastasis recti without restricting range of motion or breathing patterns.
Improved non-slip technology to help keep splint in place
Fully adjustable for custom fit
Flexible and slim
Recommended by Physical Therapists
5 ReCORE Exercises Included!
Product can be worn against undershirt instead of direct skin.
Formally called Mombodfitness
Caution: This product contains neoprene, which may cause an allergic reaction. If skin irritation occurs, discontinue use and consult a doctor.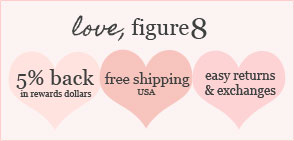 "
I
am very happy with all the nursing tops and PJ's I have purchased from Figure 8. My son is 7 months old. I am planning to nurse him until age 1 and the nursing tops I have have been a HUGE help. I live in them day and night :) They are comfortable, non-restricting and work great with the casual (sports-bra type), wider strapped nursing bras that I need to use (can't use under-wire bras; since I
"
Ebru in Mountain View, CA
Please wait ...