ReCore Fitness Maternity FITsplint™- Ultimate Maternity Support
Black
The ReCore Fitness Maternity FITsplint™ (formally called Mombodfitness) lifts belly up off bladder to help reduce bladder pressure. Straps can separate for motion control during activity or be placed down low for more hip support. Fully adjustable for custom fit. Used for diastasis, hip, back or bladder support, pelvic girdle pain etc.
Can wear 3 different ways
Supports the back, belly, bladder and hips
Great running support
Flexible and slim
Recommended by Physical Therapists
Non slip technology on the inside
5 PreCORE Exercises Included!
HEIGHT - 7.5 inches
Caution: This product contains neoprene, which may cause an allergic reaction. If skin irritation occurs, discontinue use and consult a doctor.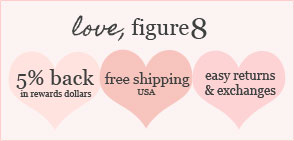 "
N
ice selection of brands and options in one place - I was specifically looking for Cake lingerie and boob brand for nursing tanks, I also got two Ripe nursing tanks and so glad I did as now I think they will be my new favorite.
"
David in Mountain House, CA
Please wait ...