Whiz Rider Safety Tested Portable Compact Child Car Seat (that you can carry)
Blue
WhizRider is the smallest and safe compact car seat option for a child. It is a unique harness-style system, developed based on the latest information from the biomechanics and accident research fields. Get the freedom of safe and convenient car travel with your own WhizRider. It also includes a protective bag made especially for WhizRider to keep it handy in your handbag or backpack.

SAFETY: WhizRider meets and exceeds the requirements of the US Federal Regulation Standard FMVSS 213 for Child Restraint Systems and FMVSS 302 for Flammability of Interior Materials. We have continuously evaluated every component of WhizRider to ensure it is best-in-class and meets all safety, sustainability and ethical standards.

HOW IT WORKS: The WhizRider harness system anchors the seat belt of the car into optimal position on the shoulder and the lap to prevent serious injury. The upper clip holds the shoulder belt down and in the proper place to reduce the risk of injury to the neck and face. The leg loops, inspired by rock climbing gear, prevent the child from moving out of the seat and sliding underneath the lap belt, preventing submarining which is a common issue with booster seats. This eliminates the risk of injury to the abdominal organs and genitals.

Integrating the harness system into a vest makes it easy and fast to put on in less than 10 seconds. Securing the child in the car seat takes another 10 seconds. In total, it takes less than 20 seconds to safely secure your child so you never have to scramble to get situated in a cab or rideshare. Plus, children can easily secure themselves when riding with family or friends.

LEGAL: WhizRider is a belt positioning device that can be used across the US.
WhizRider was designed and tested based on the U.S. federal regulation standards. The U.S. standards are some of the highest requirements in the world and the most performance oriented.These regulations include the Federal Motor Vehicle Safety Standard (FMVSS) 213 for Child Restraint Systems and FMVSS 302 for Flammability of Interior Materials.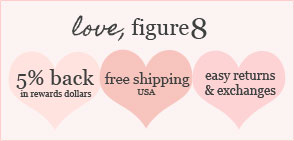 "
I
was so impressed by the quality of the nursing tops I purchased. The material was so soft and luxurious, and it felt really high quality, like it wouldn't pill or fall apart in the washer. I'm really excited to wear them once my baby gets here!
"
Colleen in Columbia, MD
Please wait ...