SwaddleDesigns Transitional Swaddle Sack
Tiny Arrows
Swaddle Designs' award winning Transitional Swaddle Sack® works well for babies during the transition time between snug swaddling and wearing a loose sleeping sack. It's the solution that parents have been searching for and it's designed by a nurse! It features uniquely shaped 1/2 length arms up sleeves with foldover mitten cuffs that may be worn open or closed. SwaddleDesigns Transitional Swaddle Sack is an important safer sleep option for babies who can roll over because the sleeves allow babies to use their arms to push up and reposition their head if they roll over.

The Transitional Swaddle Sack is convertible and easy to use. It's great for babies who prefer to sleep with arms up and for babies who like to self-soothe on their fingers.

With the mitten cuffs folded closed, the specially designed 3/4 length sleeves provide partial suppression of the Moro (startle) reflex. Parents may choose to open one or both cuffs so baby can self-soothe on their hand.

The Transitional Swaddle Sack is deemed Hip Healthy by the International Hip Dysplasia Institute, because it allows room for baby's hips and knees to flex and move, while still offering support.

It's easy to use! Fold the mitten cuffs closed, unzip the sack and place baby's arms into sleeves, place baby's legs into sack and zip up. Baby's arms will be in a flexed position close to body. With cuffs closed the sleeves provide the best suppression of the Moro (startle) reflex. The closed cuffs also protect from facial scratches. You may choose to open a cuff, so baby may suck on fingers. Babies who can self- soothe are calmer and sleep better. We don't recommend pulling baby's arms all the way through the sleeve openings. If you pull the baby's arm all the way through the sleeve, the sleeve will be elbow length and will provide less suppression of the Moro (startle) reflex.


Features a 2-way zipper, so diaper changes are easy. Just unzip from the foot to access the diaper.

The Transitional Swaddle Sack is designed to bridge the gap from classic snug swaddling to loose fitting sleeping sack. When baby is ready to transition from a snug swaddle or can roll over, but is not yet ready for a sleeveless wearable blanket, the Transitional Swaddle Sack is the perfect solution for a good night's sleep and peace of mind.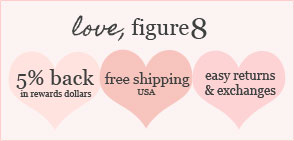 "
L
ovely packaging and great dresses!
"
Ryan in Canada
Please wait ...