BabyBuddha® Single or Double Portable Breast Pump
BabyBuddha's double electric breast pump gives you freedom to move! The fully rechargeable pump is small enough to take anywhere. Equipped with an impressively quiet mechanism, our breast pump keeps the whole process discreet. Operating BabyBuddha is easy, simply recharge it and use the trackball to navigate through the 14 different modes, and land on the perfect one with a simple swivel of the thumb. Our unique suction pattern in stimulation mode mimics the suction pattern of a baby to increase breast milk production. Join our community of Super Mom's to ask questions and share your breast pumping experience.
*Hands free bra not included.
Freedom to Move: We know just how busy being a new mom can be. That's why we designed the BabyBuddha pump to free your hands and enhance your productivity. Simply hang the compact pump around your neck using the lanyard and gain the freedom to multi-task.
Double or Single Pump: The Babybuddha daily use pump makes it easy to switch from a double to a single pump with the flip of a switch by using our convenient switch valve.
Extra Quiet Operation: impressively quiet mechanism that makes for discreet and silent pumping. Freely pump without waking up your little one or drawing unnecessary attention to yourself. Invest in a pump that keeps all that buzzing, whirring, and humming to a minimum.
Hassle-Free Operation: Don't burden yourself with complex controls that take ages to master. Don't tie yourself down with cords and cables. Operating BabyBuddha couldn't be easier, simply recharge it and use the trackball to navigate through the various modes, and land on the perfect one with a simple swivel of the thumb.
Designed for Safety: Keep milk contamination at bay with a baby nursing pump crafted around safety. With a closed system and 100% BPA-free construction, the milk is never tainted by flowing backward and never comes into contact with any toxins whatsoever.
Lactation Consultant Access: The Babybuddha Team is here to help! Our Team of Consultants including Elisabeth Anderson Sierra (Super Mom) are only a message away.
What's included?
Includes everything you need to start pumping immediately:
BabyBuddha Smart & Rechargeable Breast Pump Unit (Black)
Two (2) 24mm Flanges
Two (2) Sets of Duckbill Valves
One (1) Pair of Silicon Diaphragms
Two (2) Bottles
Two (2) Bottle Bases
Two (2) Bottle Storage Caps
Two (2) Bottle Hygiene Covers
Two (2) Pump Covers
Three detachable tubes (for easy cleaning) & T-connector.
USB Charging Cable (charge to full in 4 hours)
Detachable Lanyard
Carrying Tote
Please note that this item cannot be returned. Please contact us at the customerservice@figure8moms.com, if you have any questions.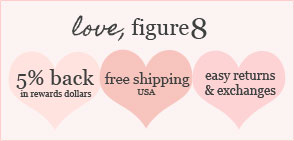 "
T
hanks for the great website. Clothes are high quality and I always recommend you to my friends. Keep up the good work! Holly
"
Holly in Santa Fe, NM
Please wait ...