Average Rating:





4.7
/ 5.0 (
6
ratings)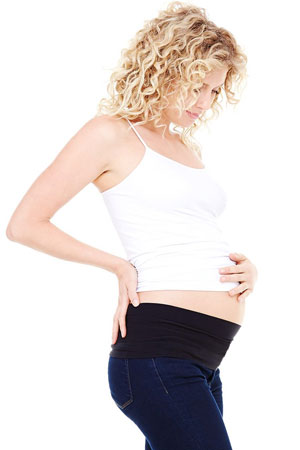 Customer Reviews of Ingrid & Isabel Bellaband Basic
This product is rated 4.7 / 5.0 in 6 customer reviews.
---
Having had children for the last 13 years, I am super disappointed in today's maternity jeans. The flimsy bands do not stay put and the under-belly ones started to roll down as my belly grew. I do not want to be hiking up my pants every few minutes of my day. Someone recommended the Bella Band to me, so I thought I'd give it a try. I figured $18 was cheaper than new jeans! I LOVE this product! The first time I wore it, the only time I pulled my pants up was after getting dressed or using the bathroom! I was out and about all day that day with no problems whatsoever! Planning on ordering another one this week!
---
Good workaround for the awkward early stages of pregnancy. I like that I can wear some regular pants easily before maternity pants are a perfect fit. Probably the other version with the grippy strip is better, but this is still better than their Target version.
---
I have just reached the point when none of my pants or skirts button all the way up and this thing is rocking my world. It is easy to put on and it keeps my pants up with no trouble at all. I am looking forward to ordering it again in multiple colors!
---
Looking forward to using these when my regular pants get too snug. Takes out the stress of having to shop for maternity clothes for a bit longer.
---
Extremely helpful to extend my wardrobe.
---
---