figure8moms blog
SEASONS OF NURSING
Styles that Transition from Breastfeeding to Weaning and Beyond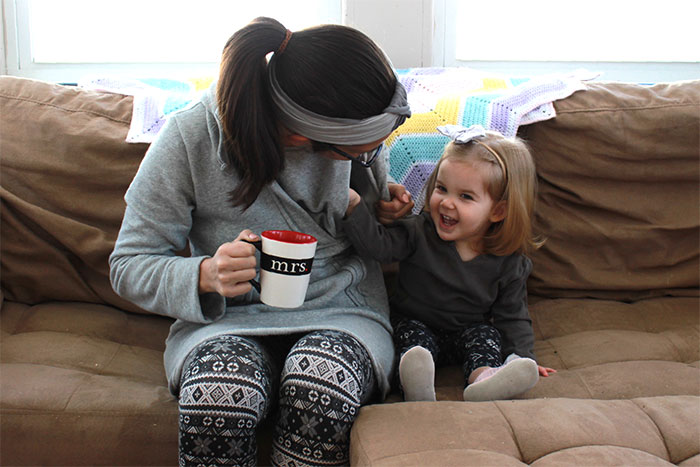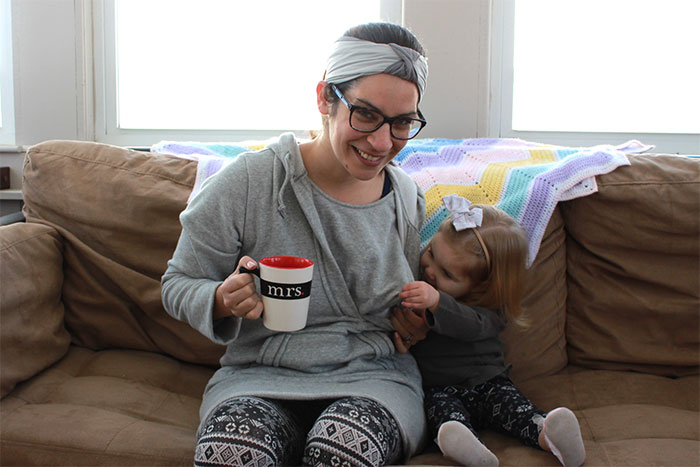 For over four years now, I have lived in what seems like a handful of rotating outfits. I found out I was pregnant with my first daughter late in 2013, exclusively breastfed up to and through much of my second pregnancy in 2015, and I'm still breastfeeding my 2 year-old now in 2018. Throughout these years, my wardrobe has primarily been composed of maternity and nursing apparel.
My younger daughter is now gradually weaning, and she only breastfeeds first thing in the morning and before bed at night. It's not necessary for me to be ready to breastfeed at any time throughout the day as much as it used to be, but quick nursing access is still important.
So what's a weaning mom to wear? In order to answer this question well, it's helpful to first know all the breastfeeding-friendly clothing options that are available.
The Basic: The quickest, easiest, and arguably most affordable (and probably most common) nursing mom outfit is a nursing camisole layered under a t-shirt, long sleeve shirt, sweater, etc. Some of my favorites include the Bravado Designs Dream Maternity & Nursing Tank and the Rumina Hands-Free Pump&Nurse™ Essential Nursing Tank. Both have the best support I've found in nursing tanks. The Rumina tank was especially helpful when I was pumping at least every other feed for my very tiny first-born babe, and it made my life as a working mom all that much easier.
Stand Alone Nursing Tops: Slowly but surely, I started to build a collection of Nursing Tops beyond my tanks. I discovered, through trial and error, which types of access I liked best.
My overall favorite go-to style is the lift up under bust – like in my Boob Design B-Warmer Organic Knitted Nursing Hoodie. I love this style the most because it makes nursing while baby-wearing super easy. The down side of this style is that it looks more obviously like a nursing top than the other styles, and thus it is not the most stylish option for out and about when I'm not nursing.
Nursing tops with side breastfeeding access are a great style for weaning. Since the nursing access is more discrete than a lift up under bust, I can wear it all day long and it's just as stylish when I'm away from home and not nursing. This type of style is usually created by two overlapping panels, and the top panel pulls from the side shirt seam towards the mid-line. Or in the case of this Sophie & Eve Snuggle Hoodie Sleep Dress, the top v panel pulls to the side and bottom panel pulls to the mid-line. It allows for modest nursing even without a nursing cover. The Hoodie Sleep Dress is so warm and cozy and all I want to wear at home anymore. It's also cute enough to wear with leggings on a walk with my girls. It's hard to even tell that it's a nursing piece, so I will definitely keep wearing it once I'm done breastfeeding.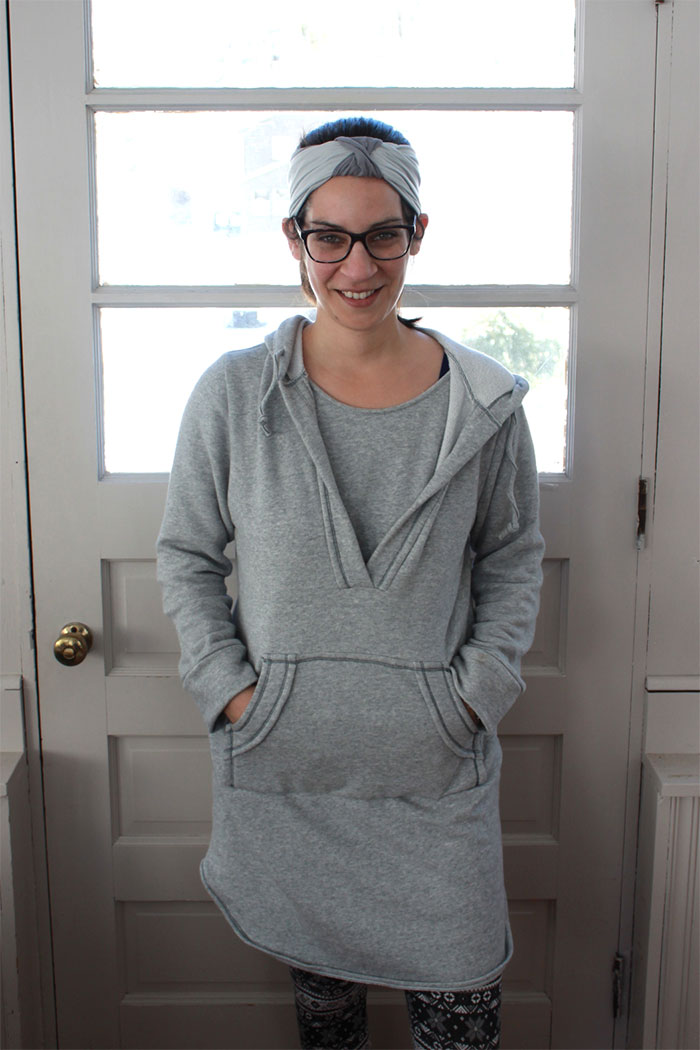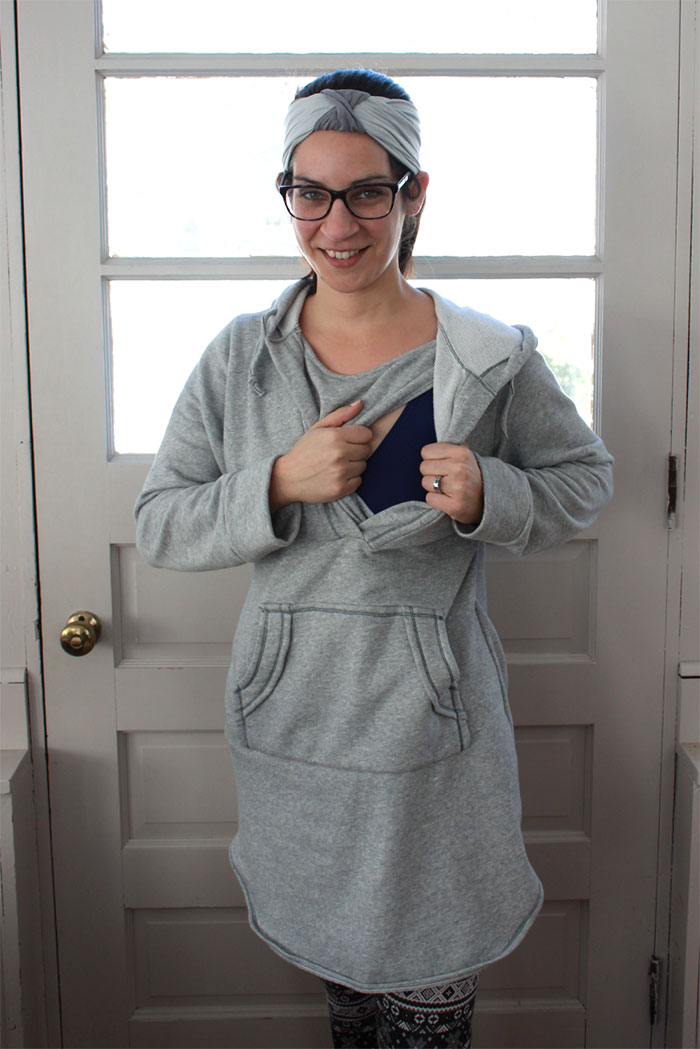 The wrap style top is arguably the most timeless nursing style. Some of my favorite pieces – like my Ava Wrap Sleeveless Maxi Maternity & Nursing Dress and my Baju Mama Isabella Raw Edge Sleeveless Maternity & Nursing Top. Both could easily be passed as non-nursing apparel, but the breastfeeding access is super convenient and discrete, no matter how often or infrequently I'm nursing.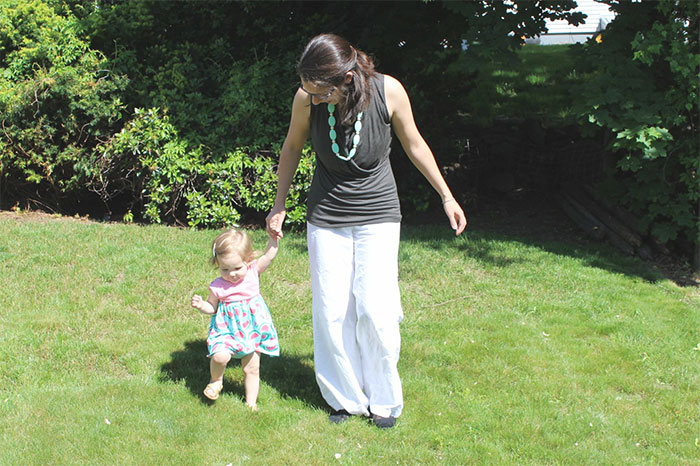 Clothes and accessories for every mom: Nursing access isn't all about the tops! I have a few staples that I love to wear for comfort and style that also allow quick and easy breastfeeding.
High panel/compression leggings, like the Mother Tucker™ Compression Leggings, have a waist that rises well above the belly button. In addition to being super figure flattering, they are great for breastfeeding. These pair well with non-nursing tops because the high panel allows my abdomen to be covered even when nursing.
Button down flannel shirts are one of the only items in my pre-baby wardrobe that I have continued to regularly wear over the past few years. They are great unbuttoned over a nursing cami or buttoned over just a nursing bra.
Scarves, especially infinity and blanket scarves, are a great accessory to cover up with if necessary or desired when I'm nursing-on-the-go. I also have some infinity style scarves that are specifically designed for breastfeeding moms. These are generally wider and provide fuller coverage. I reach for my nursing and non-nursing scarves alike in all seasons!
Converting a Bravado Nursing Bra:
It took me over two years (!!) to find a nursing bra that I could honestly say I love. Finding a bra that is supportive yet still feminine felt like the quest to find the Holy Grail. I shopped around and tried a handful of less expensive options, but I always ended up disappointed and the bra got shoved to the back of my drawer. At long last, I got the Bravado Designs Body Silk Seamless Nursing Bra! It's everything I was looking for (and more): a padded cup, no underwire, a comparatively feminine cut that didn't compromise support, and availability in pretty fashion colors. Perhaps, best of all for a weaning mom – Bravado Designs Nursing Bras come with a kit that allows you to convert it into a regular bra once you are done nursing. Priced competitively to other high quality nursing bras, this one is a clear winner for me because of the versatility of use beyond the breastfeeding years.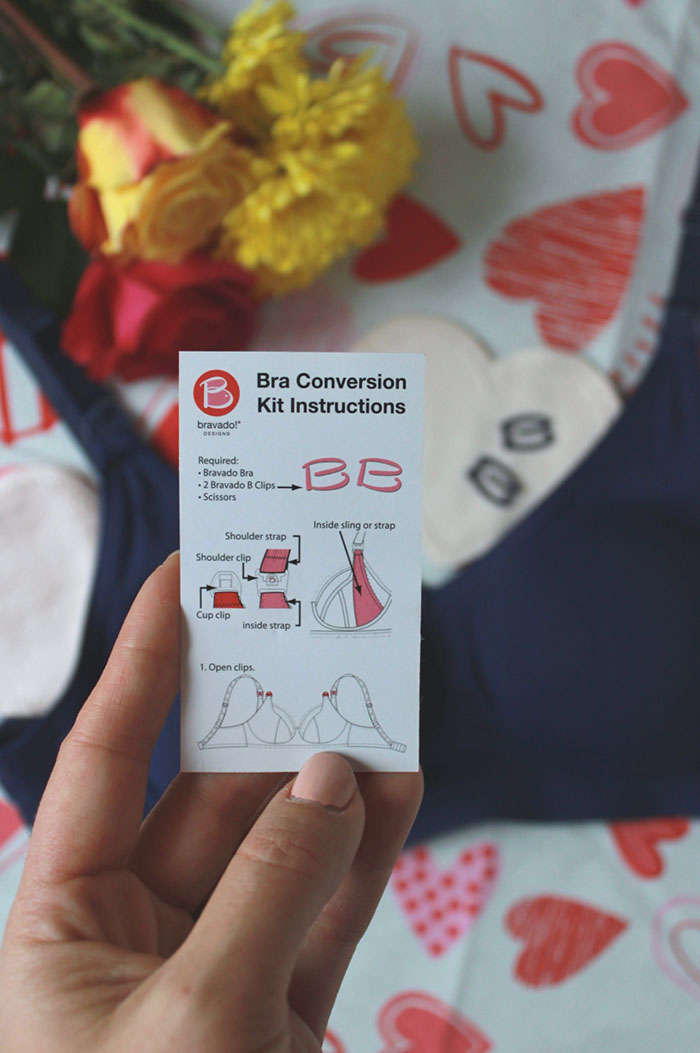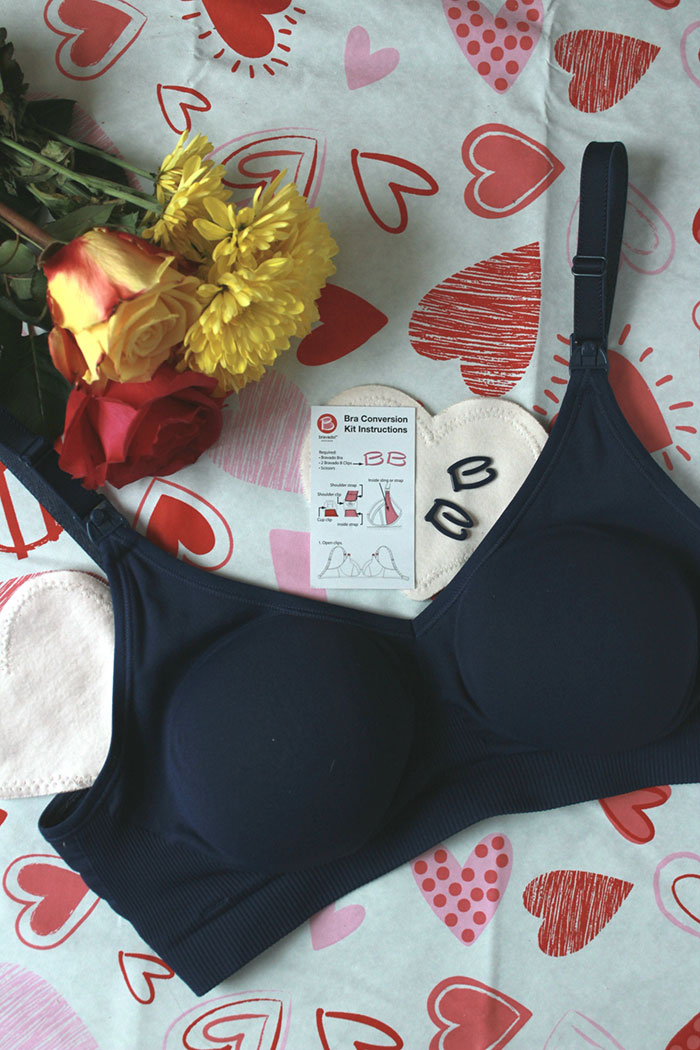 Now we find ourselves back to my original question: what's a weaning mom to wear? As I'm learning to navigate this in-between phase in our breastfeeding journey, I am grateful for transitional pieces like the Bravado Designs bras and loungewear like the Sophie & Eve Snuggle Hoodie Sleep Dress. I also still give my nursing camis plenty of love as layering pieces while rotating some pre-baby tops back into my wardrobe.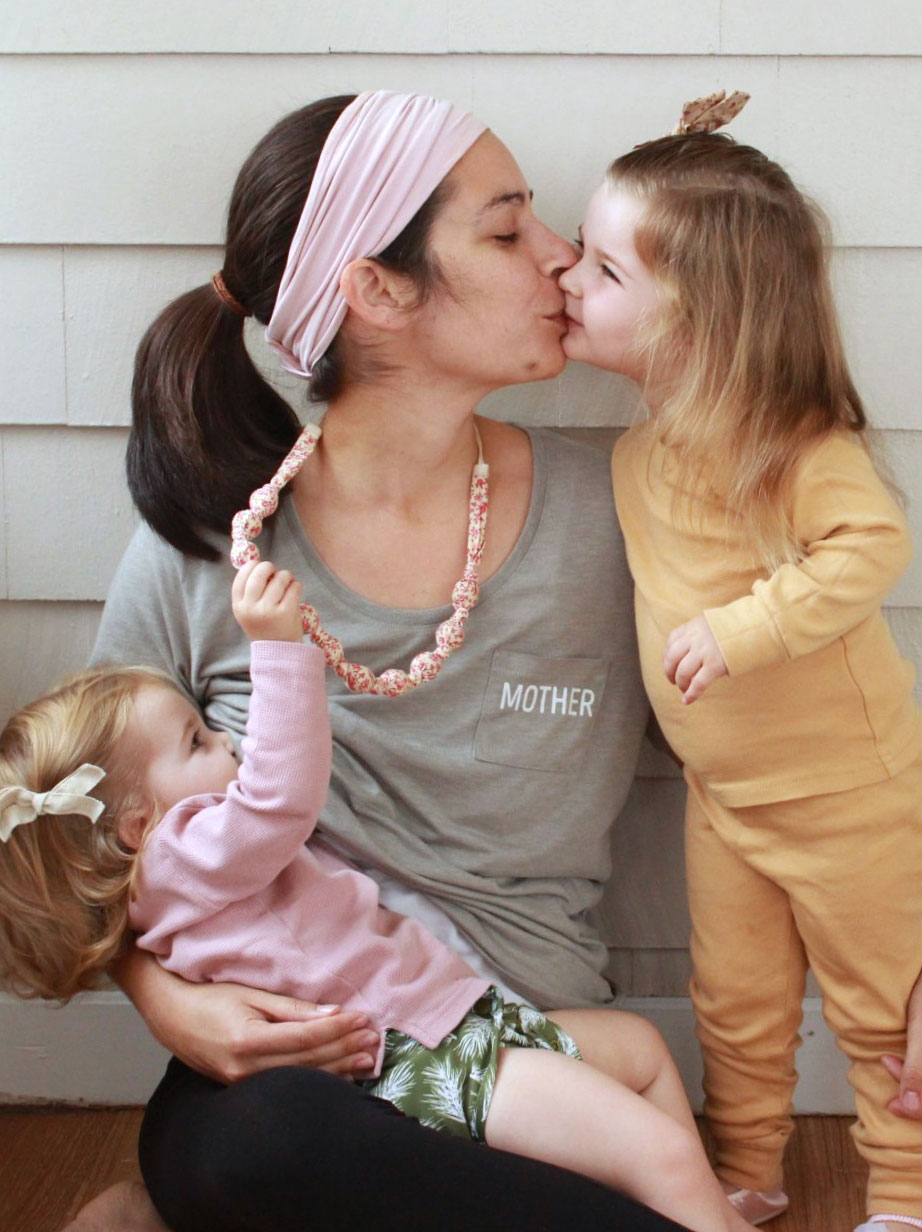 With breastfeeding styles evolving so much from years past, there's no better time for us moms to feel both confident and functional. Be YOU-tiful, Mama!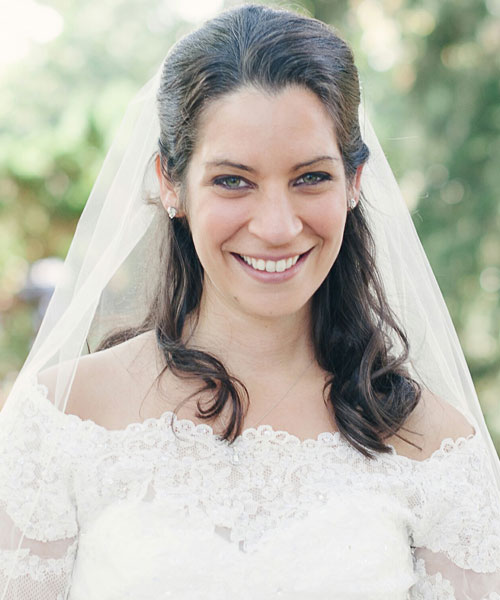 Kendra St. Hilaire