Bravado Designs
We put on our first Bravado bra in 2005, and the rest was history. What makes moms keep coming back for more Bravado over multiple pregnancies?
Smart design
matched with
quality that moms swear by
!
more
Bravado spends a lot of time listening to what moms want and then coming up with innovative designs that make nursing easier. Take the Clip and Pump for example. It's taken the breastfeeding world by storm because it's made it possible for moms to continue wearing their favorite nursing bras while they pump hands-free.

There new mission is even better. They made breastfeeding even more sustainable without sacrificing quality and comfort
---
Sustainably Sourced - Socially Responsible
Bravado researched countless suppliers to source low-impact materials that are kinder to the planet, while still giving you the same comfort, softness and performance you expect from our products. We then put our sustainable bras to the test.
---
---
Complete Your Nursing Bra Wardrobe
Shop the entire collection to build your nursing bra wardrobe so feeding your baby is easy peasy. Bravado Designs has everything you need.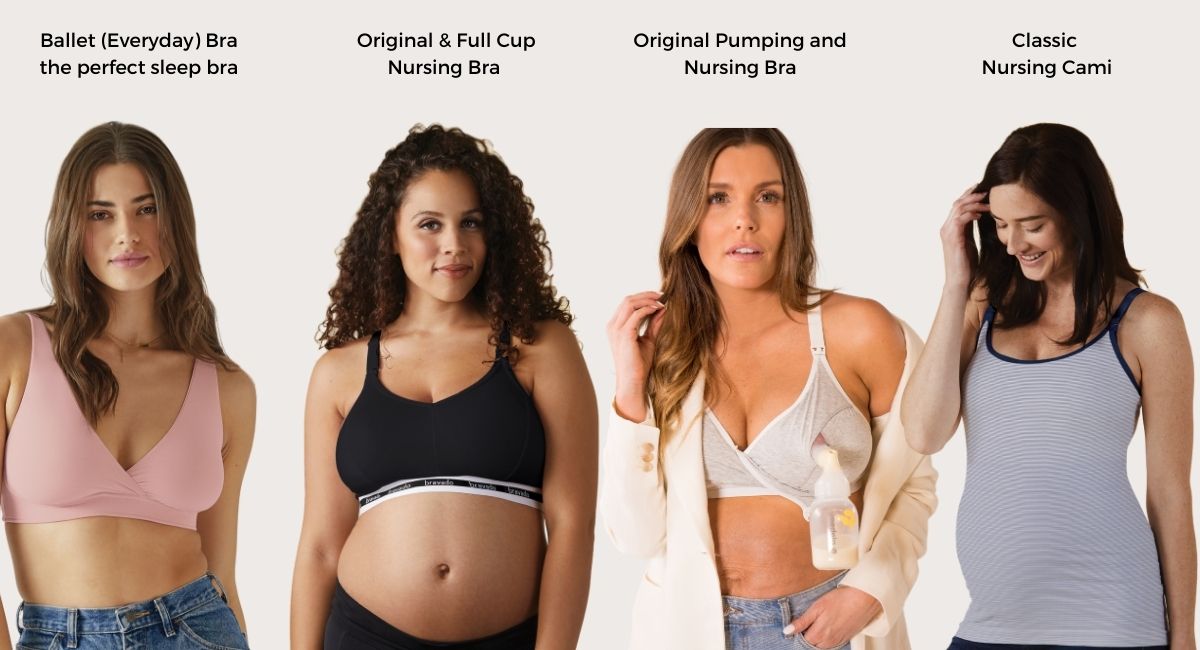 ---
The Perfect Accessories
You need all the support you can get while breastfeeding. Meet your new best friends:
---
There are no Short Cuts to Award-Winning Bras
Designed for women by women. Made with high quality, safety-tested materials you can trust. Bravado bras undergo a rigorous development process. Hundreds of pregnant and nursing moms take part in their Test Wear Program and only the best, most comfortable, on-trend and boob-friendly bras make it!