ergoPouch
ergoPouch make premium, natural fiber sleepwear and sleep solutions for babies and kids that are ergonomically designed and TOG-rated for warmth.
Organic
,
Sustainable
, and
Ethical!
more
ergoPouch is designed to take the guesswork out of dressing your child safely for sleep, no matter the temperature. ergoPouch empowers parents to feel confident in making safe-sleep decisions for their child and help them navigate their way through the tougher phases of their sleep journey. Made from certified organic and natural fibers with ethical and sustainable manufacturing processes, our products care for the environment as much as they do your child. An ergoPouch is non-toxic, skin-friendly and will last several years across several children.
---
Empowering parents to make safe-sleep decisions.
TOG stands for 'Thermal Overall Grade' and is a unit of measurement for insulation and warmth of sleepwear and bedding. Put simply, the lower the TOG rating, the lighter the fabric; the higher the rating, the more padded and insulated it is. TOG-ratings mean our products keep a baby or child comfortable and warm for sleep in all temperatures from 14°C – 26°C +, without the need for blankets.
All pouches contain a FREE room thermometer, and What to Wear guide, which together work to provide safe sleep guidance and are proven to be a literal 'lifesaver' for new parents!
How to use the guide?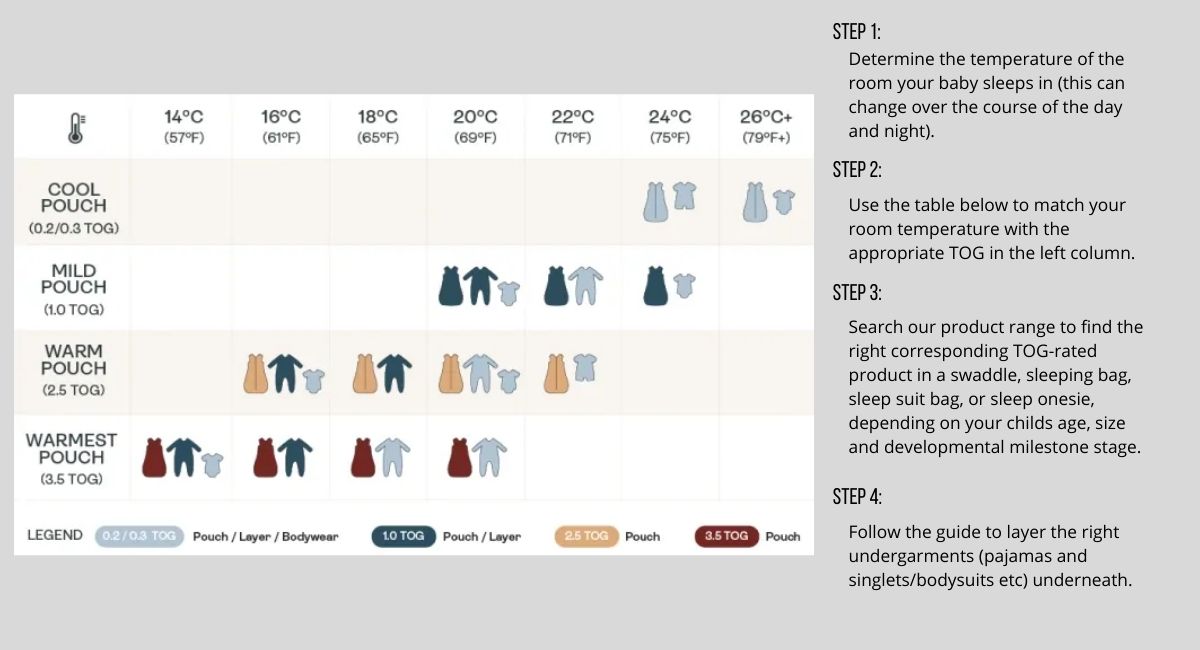 Shop by TOG Rating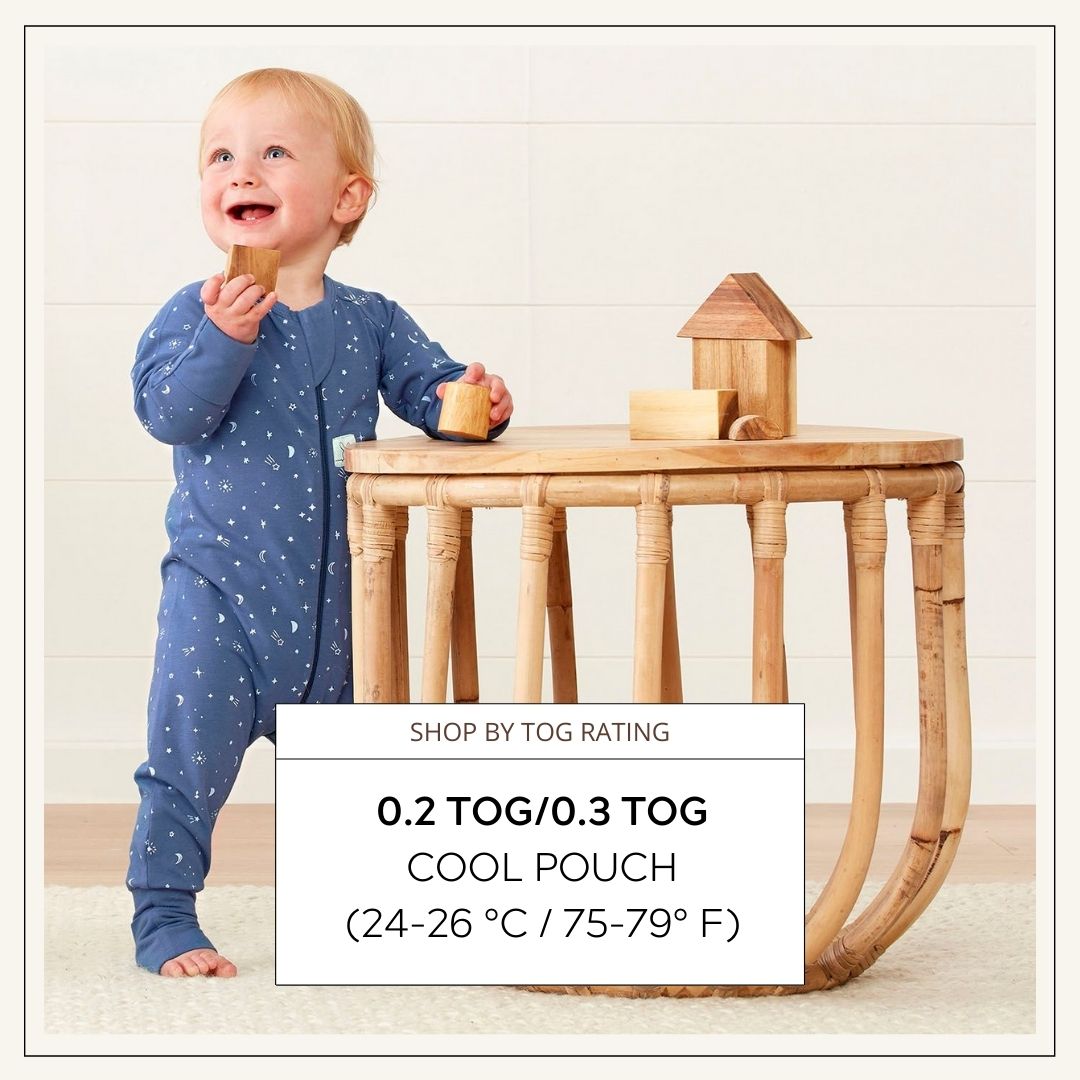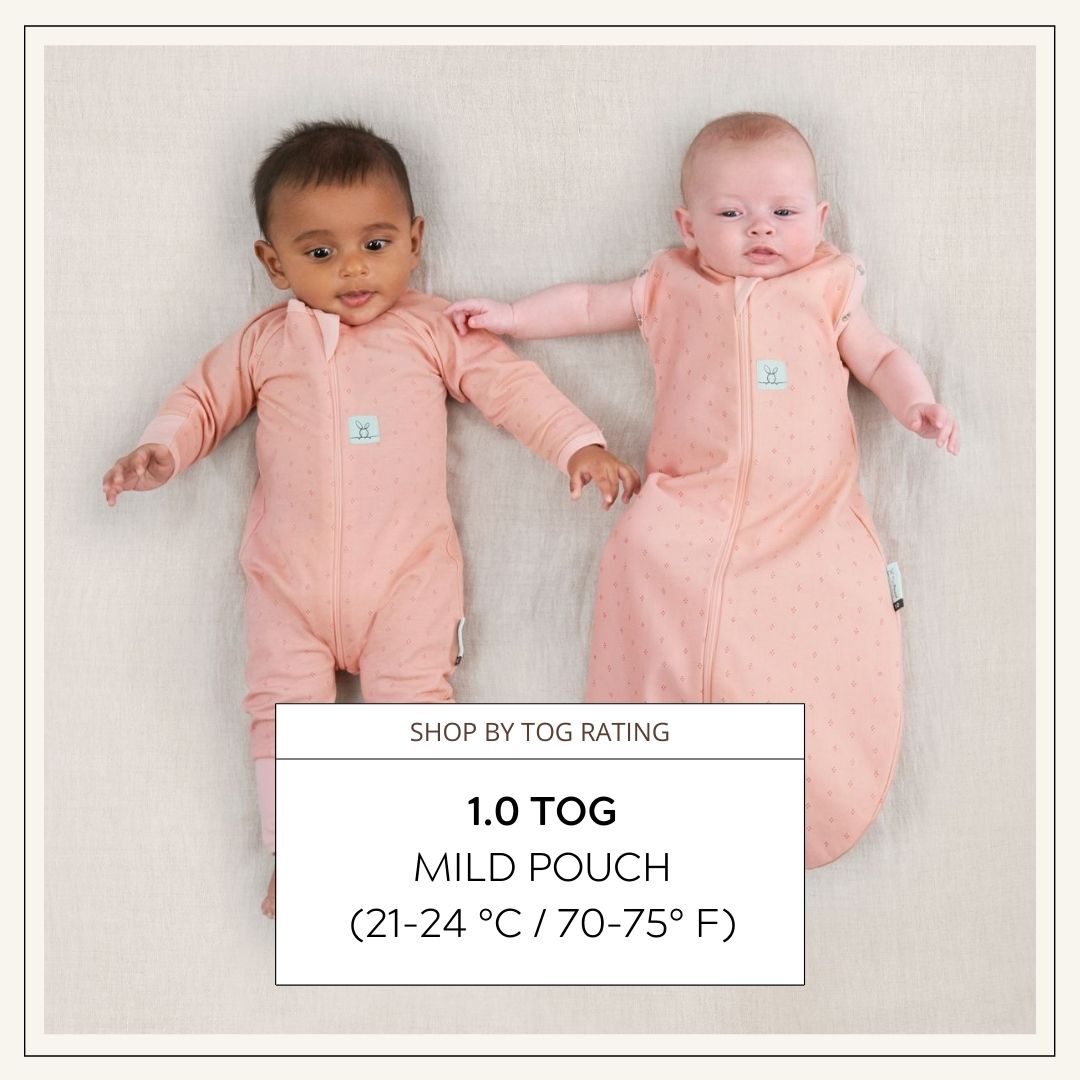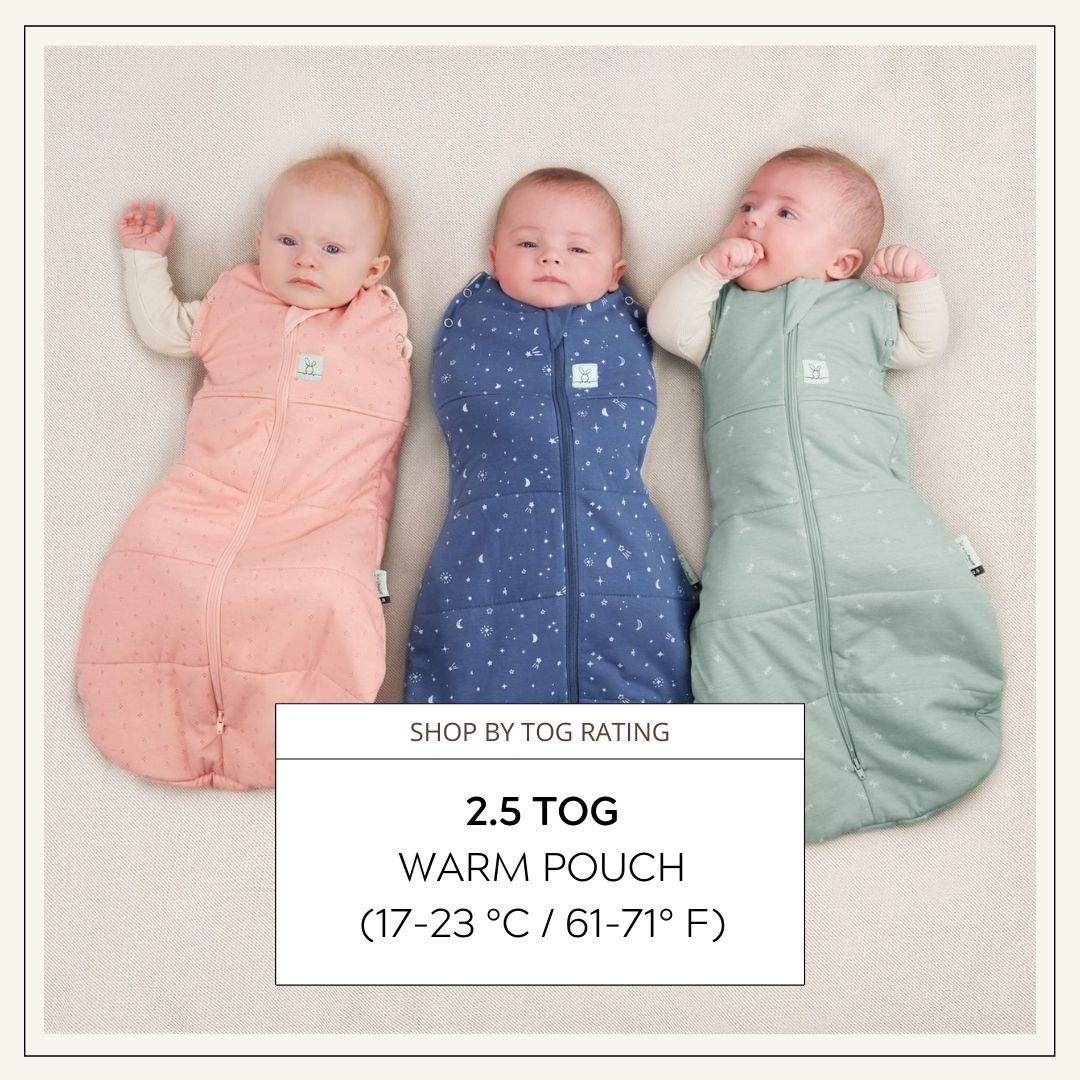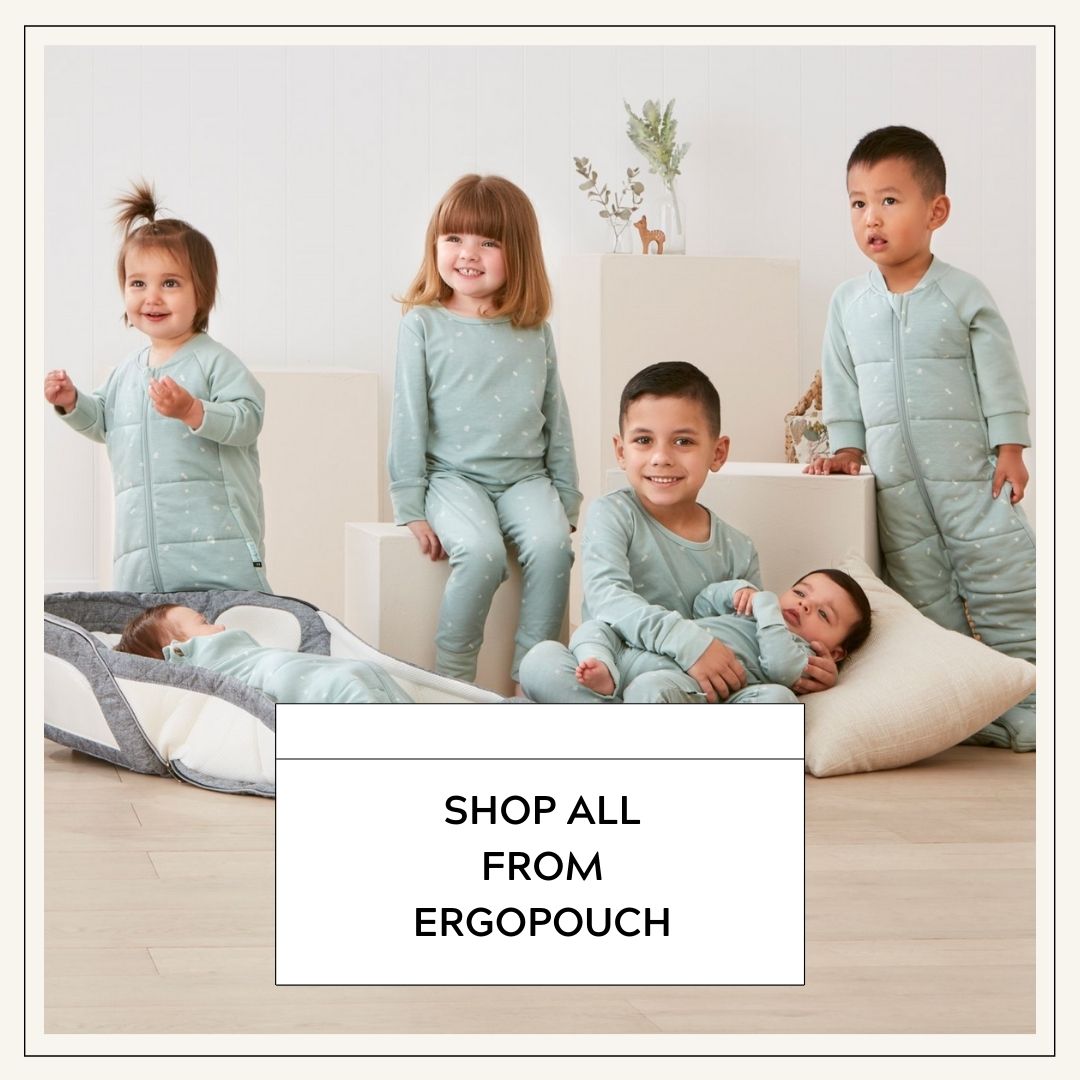 ergoPouch
Tog Rating

0.2/0.3 TOG

1.0 TOG

2.5 TOG

3.5 TOG

Not Rated for TOG
Figure 8 Moms is rated





@google
and
@figure8moms