---
Product Description
---
Rumina's Hands-Free Pump&Nurse™ Racerback Bra is made of soft jersey knit cotton that gently stretches to accommodate sensitive, engorged breasts and offers mom light-to-moderate support. It's the perfect bra for the 3rd trimester and newly postpartum moms. It offers her easy pull aside access at night for baby and easy access to pump when she needs to without having to disrobe. She can wear it all night and all day, too. Mom can also breastfeed and pump at the same time making it a perfect foundation to support your breastfeeding relationship. As always, Rumina's products work with ALL major breast pumps.
Light-to-Moderate Support
Simple hands-free pumping bra, no hooks, Velcro, straps or zippers
Easy pull aside nursing access without clasps
Perfect to wear all day and night
Perfect for nursing and pumping at the same time
More Info
---
94% Cotton, 6% Spandex
Machine wash cold. Tumble dry low heat. Wash and dry with like colors. Reshape when damp. Do not bleach.
Made in China
Nursing Access: Pull Aside
Designed in the USA and Imported
US Patent Numbers 8,469,770 and 9,155,339. Additional Patents Pending.
Sizing
---
Buyer Comment:
View How to Measure your Size
Here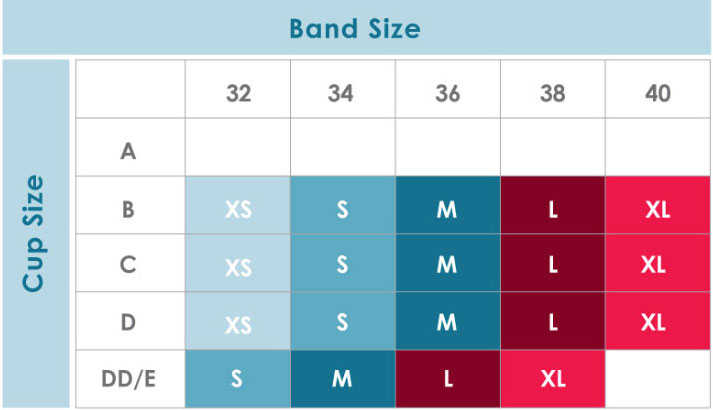 Customer Reviews
---





Reviewed by
J. C. (Lancaster, CA)
, Nursing newborn, pumping 8x a day





Reviewed by
s. d. (Wenonah, NJ)
, Nursing and pumping for my preemie in the NICU





Reviewed by
E. M. (Arlington, TX)
, 8 months pregnant





Reviewed by
S. C. (Rainbow Lake, Alberta)
, Nursing a Newborn





Reviewed by
E. M. (Arlington, TX)
, 8 months





Reviewed by
C. W. (West Creek, NJ)
, Pumping for an infant





Reviewed by
S. c. (Covington, GA)
, nursing 8 week old





Reviewed by
M. B. (Staten Island, NY)
, Nursing newborn
About Rumina
---
Rumina is a mom-invented and designed product, solely owned and operated by moms committed to providing you with quality products that will last throughout your breastfeeding journey.